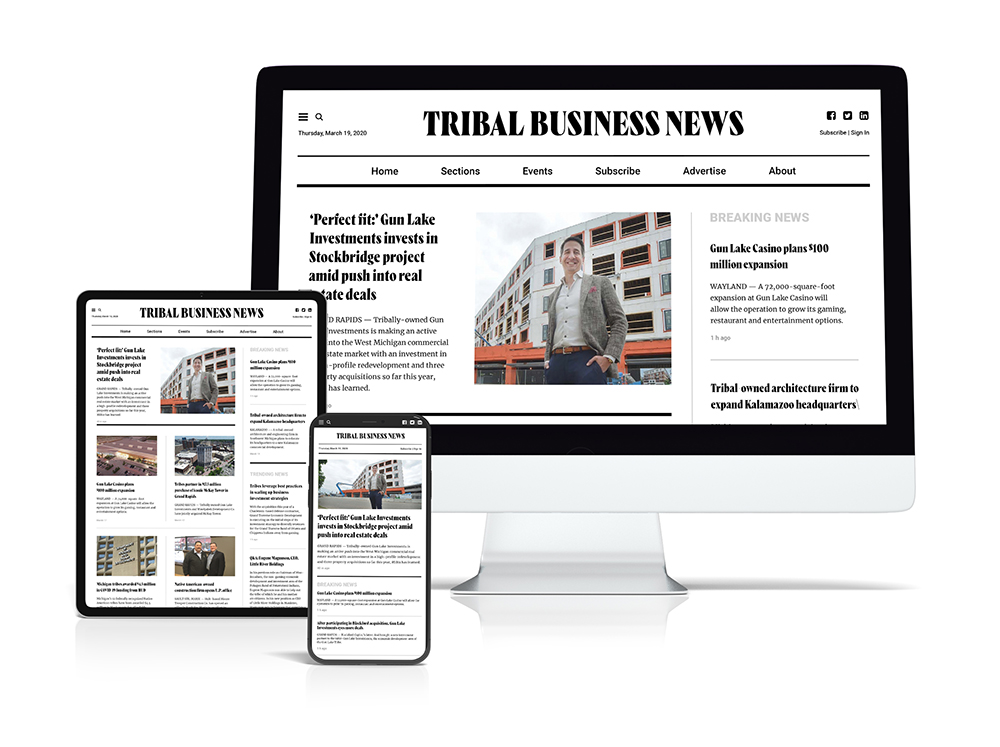 Details
Tribal Business News reaches not only people who live and work in Indian Country, Native-owned businesses and Native entrepreneurs, but also individuals and organizations involved in business, government and economic development within Indian Country.
For more advertising and subscription information, fill out the form below to receive a media kit.
Looking for a customized advertising proposal?
Email us and a representative will be in touch shortly.