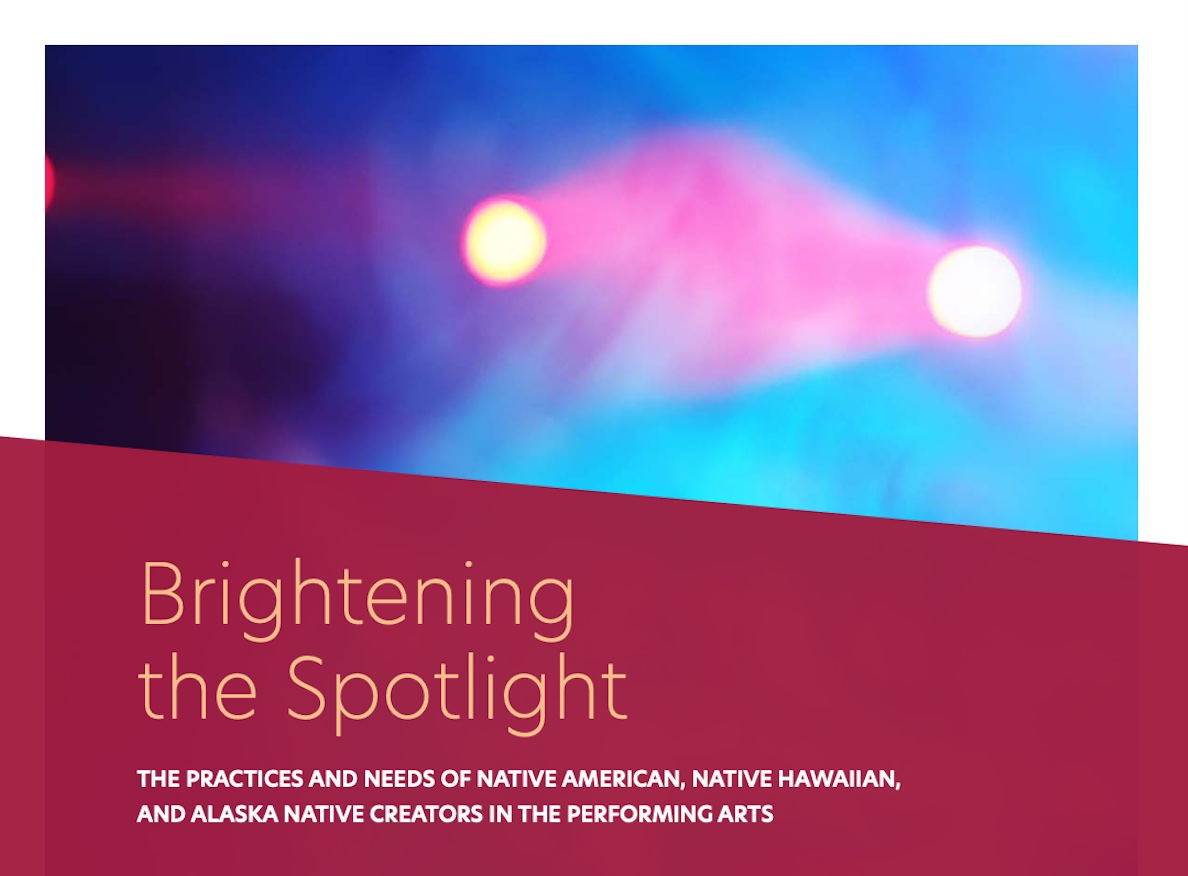 Details

Arts and Culture
Native creators working in the performing arts need more and broader access to funding and more freedom in their partnerships with funding organizations.
That's according to a new report by First Peoples Fund, a Rapid City, S.D.-based arts nonprofit.
The 100-page "Brightening the Spotlight: The Practices and Needs of Native American, Native Hawaiian, and Alaska Native Creators in the Performing Arts" report summarizes interviews with 46 Indigenous performers, choreographers, storytellers and dancers.
Produced in collaboration with research center NORC at the University of Chicago, the report provides new considerations for philanthropic funders and creative institutions that are hoping to build artistic equity, according to a statement.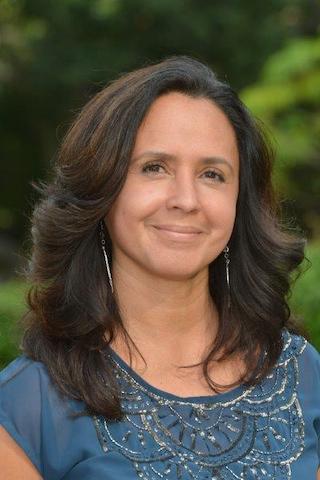 Sonya Paul Gavin, vice president of advancement and communications at First Peoples Fund. (Courtesy photo)The research highlights the gap in funding for and understanding about Native creators working in performing arts disciplines, said Sonya Paul Gavin, vice president of advancement and communications at First Peoples Fund.
"FPF has found it challenging to gain foundational support to fund performing arts in Native communities, and I think that's because traditional funders don't necessarily consider Native creative expressions, such as music and dance and storytelling, as part of the mainstream definition of performing arts," said Gavin, an enrolled member of the Navajo Nation. "Because of that, it hasn't really achieved the respect and value that it should."
Private foundations remain a crucial source of philanthropy for Native creations. According to a federal resource guide, just five current federal programs support "Native arts and crafts." The Native Arts and Cultures Foundation lists similarly limited programs on a state-by-state basis.
Even so, the private organizations picking up the slack frequently fail to include Indigenous creators in their work, said NORC's Gwendolyn Rugg, lead researcher on the report.
"Zooming out and looking at the U.S. as a whole, Native creators are disproportionately underfunded both in the performing arts and overall," Rugg said. "Only about 20 percent of large foundations give to Native American, Native Hawaiian, Alaska Native communities and causes. On a macro level, there is a lack of visibility for Native people and practices. This study and summary takes a first step to increase that visibility."
Interviewees discussed barriers to reach funding partners and the lack of access to training on grant writing and marketing, as well as a cultural disconnect between many funding partners and Native creators on how those creators work and perform.
While access to funding remains a chronic problem in Indian Country, the cultural gulf presents a unique challenge for Native creators, whose work often falls outside of "traditional" performing arts disciplines and practices, Gavin said.
"I think this report really sheds light on how Native creators are constantly dealing with limitations in terms of how their work is described, the language that's used, the structures and practices that performing arts funders really use," Gavin told Tribal Business News. "We're constantly trying to educate and redefine the language and terminology and the approach that funders use, specifically, because there's a very mainstream Western point of view in terms of defining performing arts."
Interviewees want funding organizations to view family- and community-based artistic training as equal to education in Western schools, for example. The report also cites a need to expand the disciplines considered worthy of support, as well as broadening the form that support takes, such as offering funding during the creation process rather than simply for the end result.
By building these broader partnerships, and by including more Natives in decision-making positions in funding organizations, Native creators can access more funding and expand their operations, which in turn will help preserve cultural integrity and Indigenous stories, Gavin said.
"Really getting mainstream funders to understand that it's more than a form of entertainment, that's one of the greatest challenges we have," Gavin said.
Redefining creative control and respect
Improving foundational support of Native creators begins with improving understanding of those creators, according to the report. Even the language used in grant writing to identify eligible funding targets can change for the better, according to the authors.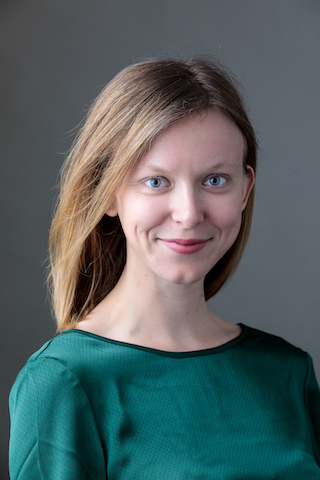 Gwendolyn Rugg, lead researcher at NORC at the University of Chicago. (Courtesy photo)Rugg said early stage research for the report quickly demonstrated that traditional labels such as the word "artist" failed to capture how Native creators identified themselves.
Two-thirds of interviewees hesitate to self-identify as artists, according to the report. More than half prefer the term "storyteller."
"This was really quite a strong theme that we saw. We started to realize that people had pretty specific terminologies … and we really took our cue from them and tried to use the words that they used," Rugg said. "We refer to people that we interviewed as creators instead of artists."
NORC and First Peoples Fund therefore designed "open-ended" questions that avoided prescriptive or assumptive language, Rugg said.
"Several of the questions were to the effect of 'please, tell me what it is you do,'" Rugg said. "What we were really interested in learning from this study was how Native creators view their practices and the importance of their practices in their own words."
That could be crucial information for repairing often broken communication between Indigenous performers and their potential donors, partners, or investors, according to the report. By constructing clearer connections, supporters can streamline grant writing, expand eligibility, provide broader creative control, and better center and value Native creators.
From there, First Peoples Fund hopes to continue building on its message: Native creations are important and deserve support.
"Basically, we see artists and culture bearers as leaders in their communities who really uphold the fabric of Native communities and the teachings and lifeways of Native peoples and carrying them forward," Gavin said. "Art is not a separate activity. It's ingrained into the way we live. It's part of our lifeways, part of everything."