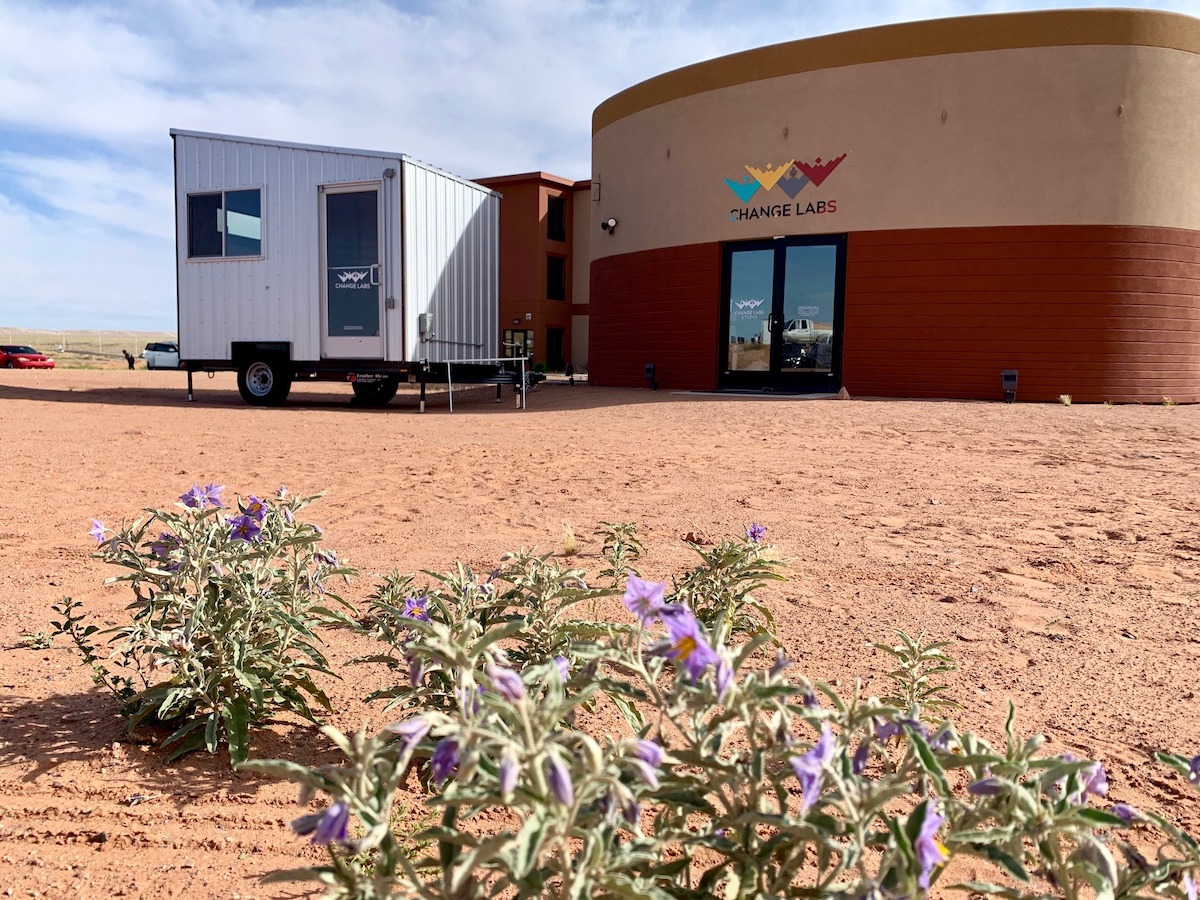 Details

Economic Development
New federal legislation will help pave the way to deliver needed services to Native American and Alaska Native entrepreneurs throughout Indian Country.
The Native American Business Incubators Program Act, signed into law by President Trump last week, creates a three-year, $5 million grant program within the Department of Interior's Office of Indian Energy and Economic Development that will offer funding to tribes, colleges and universities, or nonprofit organizations that serve Native Americans.
The program, which runs through 2024, is intended to help establish and fund business incubators throughout Indian Country, offering a "one-stop shop" of sorts to assist Native entrepreneurs in creating business plans, navigating regulations, and attracting private investors.
For groups working to increase entrepreneurship in Indian Country, the bipartisan bill's passage comes as welcome news.
"I'm hoping that with some funding behind needed initiatives like this, we can address the very unique issues facing Native Americans starting businesses on tribal lands and to get them the support that they need," said Heather Fleming, executive director of Change Labs, a nonprofit Native business incubator based in Tuba City, Ariz. on the borders of the Navajo and Hopi reservations.
Some of the barriers to entrepreneurship in Indian Country are financial. Simply getting started in rural areas, such as in Change Labs' service area, can be a challenge for entrepreneurs given the lack of access to banks, Fleming said. The digital divide in those areas can also exclude Native entrepreneurs from the tech economy, both in terms of selling their own products and finding services to help start and expand their businesses.
"How can you expect someone to create a bank account if they don't have internet or a landline?" Fleming said.
As well, Change Labs often encounters "cultural barriers" for Natives starting businesses. For example, Fleming cites perceptions that Natives starting businesses are greedy or self-serving as one form of cultural barrier.
Finding a way to bridge the gap between culture and business is a constant question, she added.
"In Navajo, we don't have a direct translation or even a concept to describe the activity of entrepreneurship or business, so any time we talk about that work, we have to speak in English," Fleming said. "How do we talk about the work of supporting local businesses in a way that still holds true to that culture?"
FILLING GAPS
Sen. Tom Udall, D-N.M., who introduced the Native American Business Incubators Program Act in January 2019 after a previous version of the bill stalled in the house, hailed the signing of the bill as a "win for Indian Country."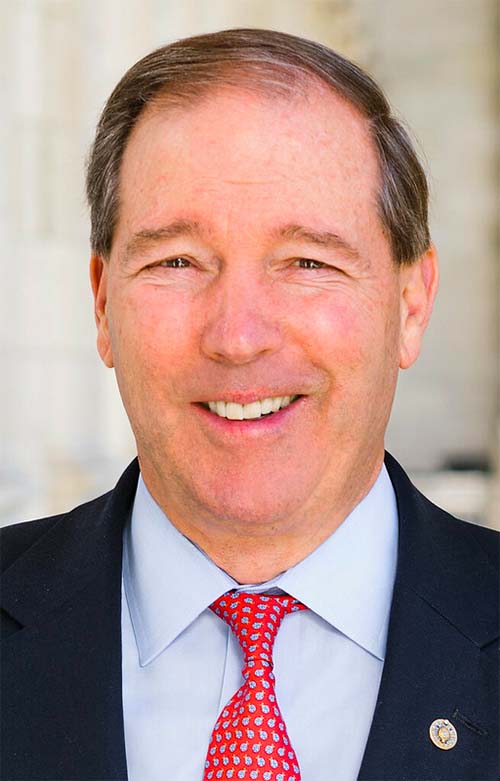 Sen. Tom Udall, D-N.M."Especially now, as Native communities continue to grapple with the terrible health and economic impacts of COVID-19, Indian Country's need for the economic drivers in this legislation is more pressing than ever," Udall said in a statement. "This bill will fill critical gaps for Native entrepreneurs, bolster Native-owned businesses, and help jumpstart Tribal economies."
The National Center for American Indian Enterprise Development also praised the bill as "pro-business legislation" that fills a critical need in Indian Country. NCAIED helped draft the original bill and pushed to pass the legislation for nearly a decade, according to a statement, citing key support from Udall and Sen. Jon Tester, D-Mont., as well as Reps. Deb Haaland, D-N.M., Tom Cole, R-Okla., and Norma Torres, D-Calif.
"The Native American Business Incubators Program will begin to provide new opportunities for our very talented entrepreneurs," NCAIED President and CEO Chris James stated, calling on Congress to appropriate funding for the program as a way to help Indian Country recover from the economic setbacks suffered as a result of the COVID-19 pandemic.
The legislation garnered widespread support from groups in Indian Country. In addition to the National Center, the National Congress of American Indians, the Native American Contractors Association, the Native American Finance Officers Association, and the National Indian Gaming Association backed the bill's passage.
According to Udall's office, the bill helps address four main challenges to entrepreneurship for American Indians and Alaska Natives. They are:
regulatory uncertainty, given the complex mix of federal, state and tribal law that could apply to Native-owned businesses;
the lack of access to capital, particularly as it relates to restrictions on tribal members using trust lands as collateral to obtain financing for their ventures;
the remoteness of many reservations, which brings about a host of workforce challenges and access issues surrounding infrastructure and technology; and
unfamiliarity of investors about doing business in Indian Country, which limits the ability of Native entrepreneurs to seek equity partners.
INCUBATING IDEAS
Fleming at Change Labs hopes the legislation can help build more programs like hers and act to extend those services to a wider array of Native people. That can help address another issue – accessibility to help.
"I just think more support levels are needed. There are little to no other incubator programs that are based on tribal lands that are serving Native entrepreneurs," Fleming said. "There's programs in Phoenix and Albuquerque, but that's still a two- to three-hour drive to participate in those programs.
"We'd just like to see a lot more programs where someone can drive down the street and find a coworking space or get help getting a loan or advice."
Udall also hinted at the widespread need for additional services.
"While getting the Native American Business Incubators Act signed into law gives us reason to celebrate, it cannot erase the fact that we still have more work to do to ensure Tribal communities and economies have the support they need to recover and thrive," Udall stated, adding that Congress has an imperative to offer "comprehensive COVID-19 relief" and ensure "we are living up to our trust and treaty responsibilities to Tribes."
For its part, Change Labs offers a one-year program to help Native entrepreneurs address some of their challenges. The goal is to give Native-led startups a place to talk through and design their ideas for a business.
Over the course of the year, Change Labs helps Natives design business logos, build their first website, generate a business plan and register with their tribe, among other steps.
"Through an incubator program, we incubate these ideas, we help these budding entrepreneurs," Fleming said. "We walk them through questions like, 'I have this idea, but how do I turn it into a business plan? How would I think about growing my business if I want to grow? How would I create a budget for the equipment I need so that if I go to a bank or family member for a loan, I know how much I need?'"
Want more news about the $130 billion tribal economy?
Tribal Business News publishes thoroughly reported and well-crafted stories about Native businesses and entrepreneurs, growth and expansion strategies, best practices, economic data, government policy and other relevant business news. Tribal Business News is required reading for tribal council members and leaders of Native businesses, as well as state and federal legislators, policymakers, economic developers, entrepreneurs, bankers, lawyers and anyone interested in doing business in Indian Country.
Sign up for our free newsletter to track Native business and the tribal economy. Or sign up for a premium digital subscription ($99/year or $10/month— cancel anytime) to gain full 24/7/365 access to our business news reporting. Megwetch.