WINDOW ROCK, Ariz. — Navajo Nation has extended a $29 million life line to small businesses and artisans who have been adversely affected by the ongoing COVID-19 pandemic.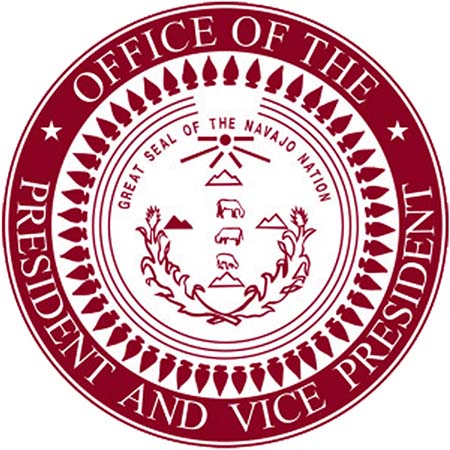 Using funding the tribe received from the CARES Act, the tribe created the Navajo Nation Business and Artisans Economic Relief Grant Program to help businesses, entrepreneurs and artisans defray the economic effects caused by disruptions related to the public health crisis.
The program offered funding to 4,372 applicants, according to a statement from Navajo Nation. More than 1,100 Navajo-owned businesses received $13.1 million via the program. Business applicants who could demonstrate need were eligible for grants valued at $10,000 to $60,000.
Meanwhile, 3,255 artisans were awarded $15.9 million in assistance. Navajo artisans could qualify for up to $5,000 to help them deal with "dire financial emergencies," such as imminent challenges in affording essentials like housing, medicine, childcare and food.
"Many artisans depend on other businesses to showcase and sell their artwork, and we know that many businesses had to close for periods of time due to the ongoing pandemic," said Navajo Nation Vice President Myron Lizer. "With these funds, we want businesses to keep their employees on the payroll, cover some operating expenses, and hopefully create some long-term stability.
"As a business owner, I understand the impacts that the COVID-19 pandemic has had on operations while we try to maintain our employees as well."
President Jonathan Nez credited Division of Economic Development Executive Director JT Willie for creating the program to extend relief to the affected artisans and small business owners.
"We appreciate Navajo entrepreneurs participating in the program, and we pray that you have great success," Nez said in a statement, noting the affected businesses "face threats of lost opportunities, revenues, temporary shutdowns, and loss of jobs" during the pandemic.
For his part, Willie at the Division of Economic Development said the process of reaching out to Navajo-owned companies both on and off the reservation allowed the agency to gather additional information that it will include in a directory.
"I am looking forward to how many of these businesses will grow in the future," Willie said in a statement. "As a team, we will also continue to provide technical assistance and resources for these businesses, and we wish them great success."
The resolution authorizing the grant program was signed into law in mid August. Navajo Nation earmarked the funds for the program from the $475 million in CARES Act funding the tribe received from the U.S. federal government. The Division of Economic Development processed the applications over a 72-day period that ended Nov. 20, according to a statement. The Office of the Controller and accounting firm Baker Tilly US LLP assisted the division with the application review process.
The grant program also generated its share of controversy. The Navajo Times reported that a snafu led the Division of Economic Development to move up the grant deadline by two days to noon on Nov. 18. Business owners and advisers said the move came with little to no notice, which led to some businesses missing out on the relief funding.
Dineh Chamber of Commerce Secretary and Treasurer Al Henderson told Navajo Times the deadline shift was "unfortunate and troubling."
In addition to the Business and Artisans Economic Relief Grants, Navajo Nation offered funding via a Hardship Program on a first come, first served basis. The Hardship Program stopped accepting applications on Nov. 30.
Eligible applicants can receive up to $1,500 per adult and $500 per minor, which will be distributed this month.
Want more news about the $130 billion tribal economy?
Tribal Business News publishes thoroughly reported and well-crafted stories about Native businesses and entrepreneurs, growth and expansion strategies, best practices, economic data, government policy and other relevant business news. Tribal Business News is required reading for tribal council members and leaders of Native businesses, as well as state and federal legislators, policymakers, economic developers, entrepreneurs, bankers, lawyers and anyone interested in doing business in Indian Country.
Sign up for our free newsletter to track Native business and the tribal economy. Or sign up for a premium digital subscription ($99/year or $10/month— cancel anytime) to gain full 24/7/365 access to our business news reporting. Megwetch.