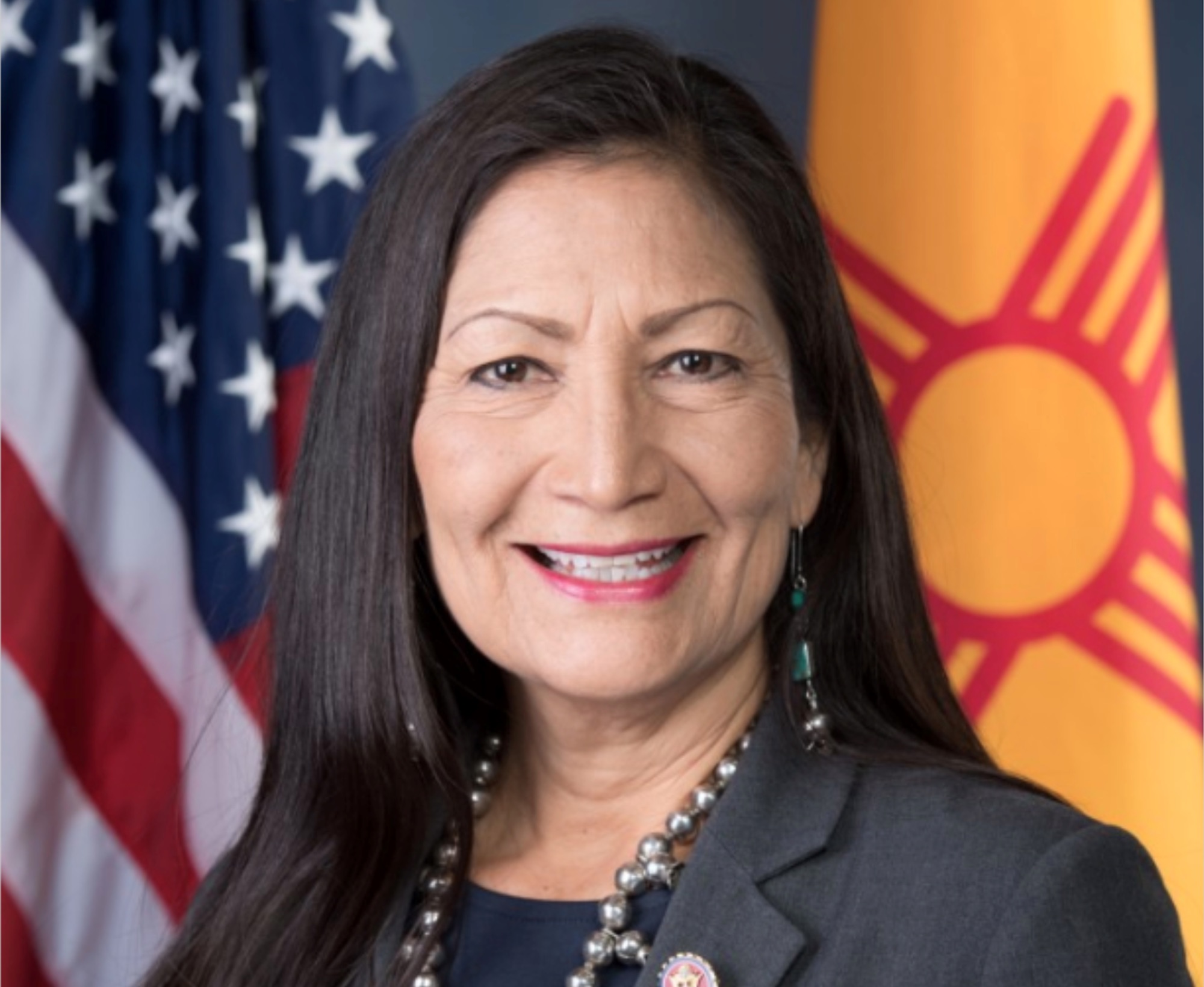 Details

By

Tribal Business News Staff

Economic Development
WASHINGTON, D.C. — U.S. Rep. Deb Haaland will serve as Secretary of the Interior in President Joe Biden's administration, breaking new ground as the first-ever Native American cabinet secretary in the country's history.
In a 51-40 vote, the Senate today confirmed Haaland's historic nomination to the cabinet position. Republican Senators Susan Collins of Maine, Lindsey Graham of South Carolina and Lisa Murkowski and Dan Sullivan, both of Alaska, joined Democrats in support of Haaland.
Haaland is an enrolled member of the Pueblo of Laguna, and also has Jemez Pueblo heritage. She twice won election as a Democrat in New Mexico's 1st Congressional district, starting her tenure in the U.S. House of Representatives in 2018 and winning reelection in 2020.
"Thank you to the U.S. Senate for your confirmation vote today. As Secretary of U.S. Department of the Interior, I look forward to collaborating with all of you. I am ready to serve," Haaland said in a statement posted to social media.
Haaland is expected to resign her Congressional seat on Tuesday and be sworn in as Interior Secretary later this week, according to reports.
After weeks of anticipation and a testy confirmation hearing for Haaland, various Native American and Indigenous organizations swiftly praised the vote.
The National Congress of American Indians described Haaland's confirmation as a "watershed moment" for Indian Country, especially considering the Department of the Interior's responsibility to manage public lands, waters, mineral resources and wildlife, and its fiduciary role in upholding the federal trust and treaty obligations to 574 federally recognized American Indian and Alaska Native tribes.
"The impact of Native American representation at the top of a federal agency that so directly affects our daily lives cannot be overstated, and we congratulate Secretary Haaland on this historic achievement," NCAI President Fawn Sharp said in a statement. "The relationship between Tribal Nations and the federal government has been fractured for far too long. Having an ally like Secretary Haaland who is not only deeply qualified but is from our communities has the potential to transform the government-to-government relationship and will be vital in advancing Native American issues for generations."
Navajo Nation President Jonathan Nez called Haaland's approval "an unprecedented and monumental day for all First People of this country." Nez was among the early backers of Haaland's nomination, calling her "a strong voice for all tribal nations" during her tenure in Congress.
"Words cannot express how overjoyed and proud we are to see one of our own confirmed to serve in this high level position. It's a wonderful feeling that we can now refer to her as Madam Secretary," Nez said in a statement. "Today's historic confirmation sets us on a better path to righting the wrongs of the past with the Federal government and inspires hope in our people, especially our young people. It gives us a seat at the table to offer a new and different perspective from a person that has experienced the reality of adversities and challenges of growing up on what Federal officials refer to as 'Indian reservations.'"
Other reactions to Haaland's confirmation continued to pour in from around Indian Country. They included:
• Gila River Indian Community Governor Stephen Roe Lewis
"Today's confirmation of Deb Haaland to serve as Secretary of the Interior is a day all of Indian Country will celebrate and remember. Today is the first day in the history of these United States that a Native American will serve in a Presidential Cabinet and lead the Department of the Interior – the agency that has the largest impact on policies affecting Tribal Nations. I am proud of Secretary Haaland and will do everything within my power to make sure her tenure as Secretary of the Interior succeeds."
• Dr. Traci Morris, executive director of the American Indian Policy Institute at Arizona State University
"For Native Americans, seeing people who look like us and are from where we come from in some of the highest elected and appointed offices in the U.S. demonstrates inclusion. Indian Country finally has a seat at the table. The gravity of this position is not lost on Haaland, and I expect that she will make a difference for all Americans."
• Cherokee Nation Principal Chief Chuck Hoskin Jr.
"Secretary Haaland is a trailblazer, and it is only fitting that she has now become the first Native American to oversee the federal policies that have such monumental impacts on the more than 570 federally recognized tribal nations across the United States, including the Cherokee Nation. Secretary Haaland has always been a champion of tribal sovereignty and I expect her contributions to tribal nations will leave an impact that will be felt by Native peoples for the next seven generations."
• Cristina Danforth, board president of the Native American Financial Officers Association (NAFOA)
"NAFOA heartily congratulates Congresswoman Deb Haaland for her historic confirmation as the next Secretary of the Department of Interior. It is with great honor, pride and enthusiasm that NAFOA welcomes and embraces the first Native Interior Secretary. Congresswoman Haaland has demonstrated a strong commitment to building tribal economies, including supporting meaningful inclusion of tribal communities in the Community Reinvestment Act, testifying on behalf off Indian Country in support of equitable tax inclusion, and advocating for tribal governments in the Coronavirus Relief Fund among other important issues. As a trailblazer, we are confident she will continue to serve Indian Country in advancing economic growth and sovereignty for our Nations."
• Pete Upton (Ponca), board chair of the Native CDFI Network
"This is truly a historic moment for Native American representation. As one of six Native members of Congress, Secretary Haaland has been a great advocate for Indian Country. We especially appreciate her support for Native CDFIs by pushing for increased funding for the CDFI Fund's Native American CDFI Assistance (NACA) program and also for joining our 2020 Annual Summit to speak with our members."
• Janie Hipp (Chickasaw), CEO of the Native American Agriculture Fund
"Secretary Haaland has deep roots in agriculture and serving Native communities. We are thrilled to be able to call a Native American woman Madam Secretary. She will do an incredible job not only for Indian Country but for the whole country."
Want more news about the $130 billion tribal economy?
Tribal Business News publishes thoroughly reported and well-crafted stories about Native businesses and entrepreneurs, growth and expansion strategies, best practices, economic data, government policy and other relevant business news. Tribal Business News is required reading for tribal council members and leaders of Native businesses, as well as state and federal legislators, policymakers, economic developers, entrepreneurs, bankers, lawyers and anyone interested in doing business in Indian Country.
Sign up for our free newsletter to track Native business and the tribal economy. Or sign up for a premium digital subscription ($99/year or $10/month— cancel anytime) to gain full 24/7/365 access to our business news reporting. Megwetch.