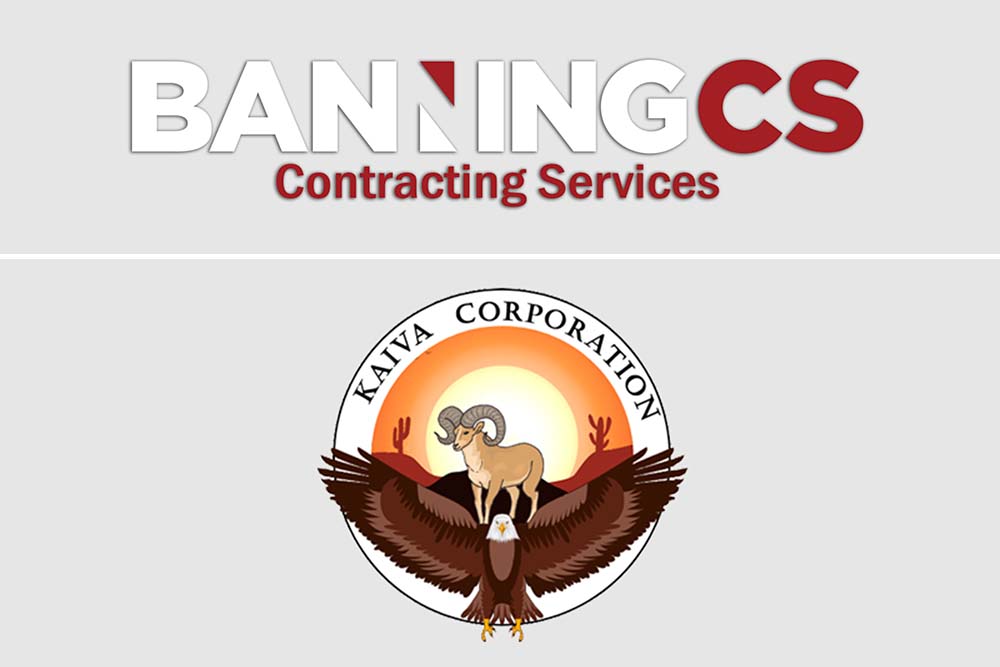 Details

Economic Development
IVINS, Utah — Tribally owned Kaiva Services LLC has acquired Tulsa-based information systems integrator Banning Contracting Services Inc. in a deal aimed at expanding growth opportunities for the newly combined companies.
Kaiva Services serves as a tribal enterprise for the Utah-based Shivwits Band of Paiutes. The acquisition expands Kaiva Services' construction and technology contracting efforts to include low-voltage infrastructure services such as nurse calls, fire alarms, and data cabling.
Banning Contracting Services founder Chris Banning, who remains with the company as its growth officer, said Kaiva's investment and acquisition will allow the company to grow "to the next level."
"We were roughly a $10 million company and we were being held back by our capital needs; that was keeping us from what we could truly do," Banning told Tribal Business News.
Banning Contracting Services had been growing throughout the year prior to the sale, Banning said. The company's past work consists primarily of Department of Defense associated contracts, especially with facilities such as veterans' hospitals.
The founder said demand for the company's services grew as the COVID-19 pandemic hit the United States.
"Banning has grown at no less than 38 percent in the past five years," Banning said. "We are looking at maintaining a 30 percent growth year over year but expecting over 70 percent growth."
In addition to increased demand during COVID, Banning attributed the service-disabled veteran-owned small business' success to how it managed contracted projects from top to bottom.
"We structure our projects a little different. A lot of low voltage teams come into it with knowledge of systems, but we come in with knowledge of projects," Banning said. "When you have your own design and drafting department plus eight project management professionals, you're going to do well."
Prior contracts for Banning Contracting Services include telecommunications buildout at Lackland Air Force Base in San Antonio, Texas; installation and support services for uninterruptible power supplies at Southeast Louisiana Veterans Health Care System Campus in New Orleans, La.; and a five-year award from the Department of Veterans Affairs for the Tennessee Valley Health Center Services, according to the company's website.
Kaiva Services, which is a U.S. Small Business Administration 8(a) certified HUBZone small business, plans to continue operating Banning Contracting Services' Tulsa office. Under the new ownership, the company also hopes to cooperate with local tribes on contracting services, rather than competing against them.
"Our plan is to partner with tribes. We have a lot of great friends with the Chickasaw, Creek, and Choctaw, and we hope to partner with those instead of competing," Banning said. "We want to grow simultaneously together. The last thing we want to do is come in and try to compete with billion dollar corporations; our focus is trying to partner with them."
Kaiva CEO Cameron Echo Hawk said in a statement that the acquisition would help grow both companies. He called Banning Contracting Services "an extremely valuable asset with a portfolio of great success and respect through their talented team and capabilities in the low-voltage infrastructure sector."
The acquisition and addition of Banning Contracting Services' services and clients "will greatly accelerate the forecasted growth of both companies," Echo Hawk said.
As well, the deal will help both companies expand their service offerings to better serve existing customers and attract new clients.
The acquisition represents the latest step in an economic development plan by the Shivwits Band of Paiutes council, Echo Hawk told Tribal Business News.
"This is all coming about because of the band council's great leadership and vision," Echo Hawk said. "One of the aspects of their economic development plan is federal contracting. [Kaiva Services] was organized, and 8(a) certifications were obtained, and as part of the plan to grow this company and its impact, this relationship with BanningCS was found, the acquisition was completed. The tribe is very excited about the acquisition and the impact that it will have on tribal members."
The Shivwits Band of Paiutes uses revenue generated by its enterprises to fund programming that benefits its roughly 300 tribal members. In addition to Kaiva Services, the tribe's holdings include Kaiva Tech, Shivwits Telemedicine Solutions and Shivwits Convenience Store.
Since you're here.
Doing business anywhere is a challenge, but it's even more challenging in Indian Country. Tribes and their citizens face unique obstacles as they try to build Native-owned enterprises: the patchwork of federal laws, bureaucratic red tape, limited access to capital and the fact that most people are unfamiliar with what's involved in operating a business in Indian Country.
We believe Tribal Business News can help remove some of those hurdles by highlighting what tribes and Indigenous business owners are doing to build the tribal economy. We're committed to bringing you thoroughly reported and well-crafted stories about Native entrepreneurs, M&A, expansions, best practices, economic data, government policy and other relevant business news. Our goal is to make Tribal Business News required reading for tribal council members and leaders of Native businesses, as well as state and federal legislators, policymakers, economic developers, entrepreneurs, bankers, lawyers and anyone interested in doing business in Indian Country.
Hopefully, you'll consider supporting Tribal Business News through a discounted subscription ($99/year — use coupon code "TBN21") or a donation to help fund our reporting. Sign up for our free weekly newsletter that comes out each Monday morning.
Megwetch for your continued support.