HOLLYWOOD, Fla. — The Seminole Tribe of Florida-owned Hard Rock Hotels is partnering with a Brazil-based real estate developer to open eight properties across the South American country.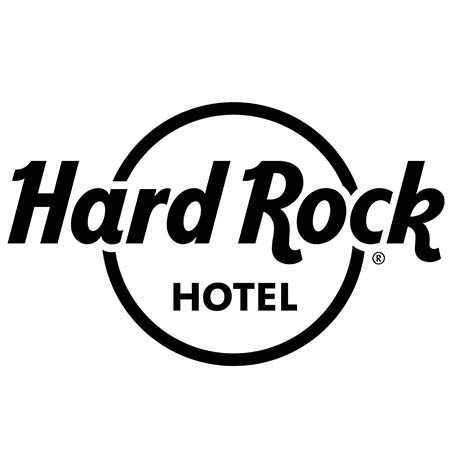 Under the plans announced earlier this week, the Hard Rock brand would manage hotels planned for Sao Paulo, Fortaleza, Ilha de Sol, Campos do Jordão, Foz do Iguaçu, Jericoacoara, Natal and Recife, while VCI S.A. would develop and own the real estate.
The eight projects are expected to be completed over the next eight years and add around 3,000 hotel rooms to Hard Rock's expanding global portfolio, according to a statement.
"Brazil is poised to step up as a headlining performer on the world stage of travel destinations, with 10 Hard Rock Hotels slated for development in collaboration with three different partners, VCI S.A. being the largest of the three," Todd Hricko, Hard Rock Hotels' senior vice president of hotel development, said in a statement.
The hospitality company expects the architecture and interior design elements of each property will vary, and it is working to source pieces that celebrate the country's "vibrant, energetic and artistic culture."
"We are incredibly excited to be working in collaboration with Hard Rock to see the brand come to life in a new country," VCI S.A. President & Chairman Samuel Sicchierolli said in a statement. "The next eight years will signify a new era for Hard Rock and we are honored to be able to assist in the development process."
Hard Rock International, which the Seminole Tribe of Florida acquired in 2006 for a reported $965 million, has 239 locations in 68 countries that it owns, licenses or manages. The brand also maintains one of the largest collections of music memorabilia, including more than 86,000 pieces.
The company's portfolio includes hotels, restaurants, music venues and commercial casinos.
In addition to growing its international hotel offerings, Hard Rock also is expanding its gaming to new markets. To that end, the company announced in January that it had acquired permits to open a casino at The Ritz Club in London as part of Hard Rock's global expansion into "major gateway cities," as Tribal Business News previously reported.
Since you're here.
Doing business anywhere is a challenge, but it's even more challenging in Indian Country. Tribes and their citizens face unique obstacles as they try to build Native-owned enterprises: the patchwork of federal laws, bureaucratic red tape, limited access to capital and the fact that most people are unfamiliar with what's involved in operating a business in Indian Country.
We believe Tribal Business News can help remove some of those hurdles by highlighting what tribes and Indigenous business owners are doing to build the tribal economy. We're committed to bringing you thoroughly reported and well-crafted stories about Native entrepreneurs, M&A, expansions, best practices, economic data, government policy and other relevant business news. Our goal is to make Tribal Business News required reading for tribal council members and leaders of Native businesses, as well as state and federal legislators, policymakers, economic developers, entrepreneurs, bankers, lawyers and anyone interested in doing business in Indian Country.
Hopefully, you'll consider supporting Tribal Business News through a discounted subscription ($99/year — use coupon code "TBN21") or a donation to help fund our reporting. Sign up for our free weekly newsletter that comes out each Monday morning.
Megwetch for your continued support.