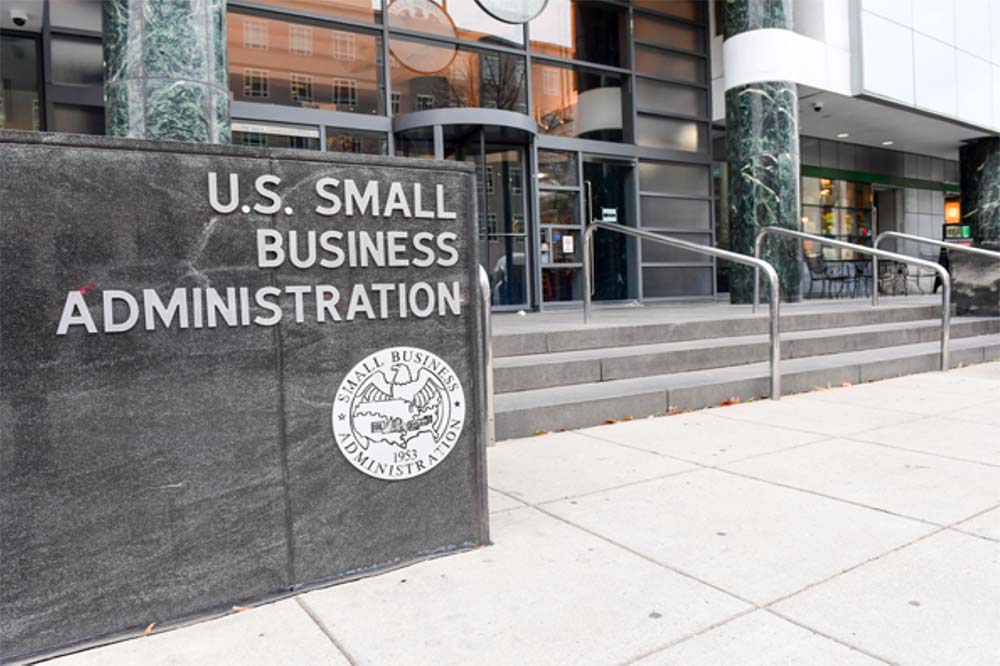 Details

Economic Development
WASHINGTON — A new, bipartisan bill aims to double the funding for the Office of Native American Affairs in the U.S. Small Business Administration, as well as create an administrative position to head the agency.
Sen. John Hickenlooper, D-Colo., and Sen. Cynthia Lummis, R-Wyo., in late May introduced the SBA Office of Native American Affairs Enhancement and Modernization Act, which proposes to increase the funding for the ONAA from $2 million to at least $5 million. The legislation also would create a new Associate Administrator of the ONAA and elevate the position to report directly to the SBA administrator.
These changes could help re-establish the ONAA as a source of training, counseling and outreach for small businesses owned and led by Native American across the country, according to Chris James, president and CEO of the National Center for American Indian Enterprise Development, based in Mesa, Ariz.
James would know: He formerly served as an ONAA administrator at SBA, which he says "has been diminished" in recent years.
"It's really important to have that role elevated and to have that seat at the table," James said.
Currently, the ONAA operates with a budget of around $2 million that it uses to fuel activities conducted by "one or two staff," James wrote in a letter to the senators who sponsored the bill.
At its peak in the 1990s, ONAA had a $5 million budget.
ONAA's services include a business development program for the SBA's 8(a) certification, a key designation for minority-owned businesses to access set-asides and priority bidding in federal contracts. The office also offers a resource guide, a pair of entrepreneurial workshops through third party companies RedWind and Sister Sky Inc., and free technical assistance to companies.
Given its limited funding, the office doesn't go far enough to confront some of the bigger issues Native businesses face, especially in light of catastrophic losses brought on by COVID-19, according to James.
Hickenlooper's bill calls for a "fortified" ONAA that's better prepared to coordinate with other SBA programs and departments to get assistance to Indian Country. James said the additional funding would help the ONAA hire more staff and improve access to SBA programs for Native-owned small businesses.
In addition to funding, the appointment of an Associate Administrator within the ONAA would mean having a stronger advocate for Native business needs within the SBA, James said.
"We really need to have that advocate around access to capital issues, specifically around trying to get SBA loans onto reservations, community loans, as well as a 504 loan program, and being able to advocate and say, 'Let our reservations have access to those programs,' and if they can't, figuring out why," James said, referencing a key SBA loan program that companies can use to purchase land and existing buildings, build new facilities, and buy machinery and equipment.
"Being able to have the knowledge of all the SBA programs and being equal with the program heads really helps when you're trying to get more assistance into our communities," James told Tribal Business News.
The SBA Office of Native American Affairs Enhancement and Modernization Act is part of a bipartisan four-bill package aimed at giving minority business owners greater access to SBA resources.
"Running a small business is tough. It's tougher when federal resources overwhelmingly go to a select group of people, businesses, and places," Hickenlooper said in a statement. "We must break down barriers that diverse businesses and businesspeople face and that's exactly what these bills do."
While NCAIED's focus remains primarily on the ONAA bill, James also lauded Hickenlooper's proposed "MicroCapSBIC Designation," cosponsored with Sen. Jim Risch, R-Idaho.
That bill aims to improve minority access to the SBA's Small Business Investment Company program, under which investors in small business can qualify for SBA funding. Hickenlooper's bill would create a designation called "MicroCapSBIC" under that program to serve as an entry-level SBIC license for investors who don't meet existing licensing requirements.
Specifically, the designation would not require previous fund management experience, but rather "proven business expertise and a track record of successful business management," according to Hickenlooper's office. In addition, SBICs with the "Micro" designation would be required to invest half of their capital in "smaller enterprises" and a quarter of that capital in rural and underserved communities.
Given the remote locations of many Native American reservations, and the subsequent lack of access to capital as a result, expanding rural access to the SBIC program marks an important step for Indian Country, James said.
"How can you do anything in the business world if you can't get access to capital? If you want to start a business, expand your business, if you want to buy a business — if you can't get the ability to get enough capital, then it's very difficult to do those things," James said. "Primarily, when you're trying to open a business on the reservation, having those programs that can help support the business by providing a loan guarantee is critical for those reservation-based businesses, rural businesses."
James said ensuring Native Americans have access to those programs also highlighted the need for an administrative position within the ONAA.
"If folks for whatever reason can't access those programs because there's some issue with rules, then those need to be addressed," he said. "We really need to make sure we have the appropriate level — that one-on-one with the administration, with the chief of staff, with the decision makers."
James cited the bipartisan nature of the bills as hopefully clearing the way for Congress to pass them quickly.
"Hickenlooper has really worked to make these four bills bipartisan and I think that's really important to get this across the goal line," James said.
Want more news about the $130 billion tribal economy?
Tribal Business News publishes thoroughly reported and well-crafted stories about Native businesses and entrepreneurs, growth and expansion strategies, best practices, economic data, government policy and other relevant business news. Tribal Business News is required reading for tribal council members and leaders of Native businesses, as well as state and federal legislators, policymakers, economic developers, entrepreneurs, bankers, lawyers and anyone interested in doing business in Indian Country.
Sign up for our free newsletter to track Native business and the tribal economy. Or sign up for a discounted subscription ($99/year — use coupon code "TBN21") to gain full 24/7/365 access to our business news reporting. Megwetch.