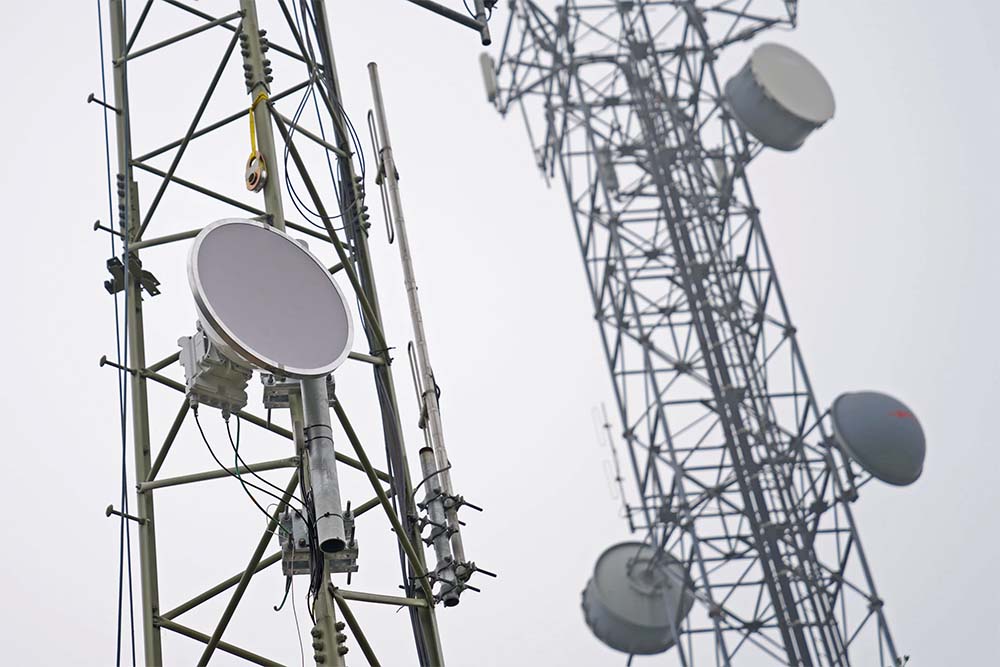 Details

By

CHEZ OXENDINE and JENNA KUNZE

Economic Development
KLAMATH, Calif. — The Yurok Tribe's internet access was insufficient for its citizens' needs even before the pandemic hit.
The access was provided through the tribe's prior telecommunications service, Yurok Connect, which piggybacked bandwidth off of large-scale service provider Frontier Communications through a radio tower on a county building in Crescent City, Calif.
Once the signal crossed 18 miles of forest, hills, and part of the Pacific Ocean, it provided Yurok Connect customers with 1 mbps download speeds.
That is, when it was working.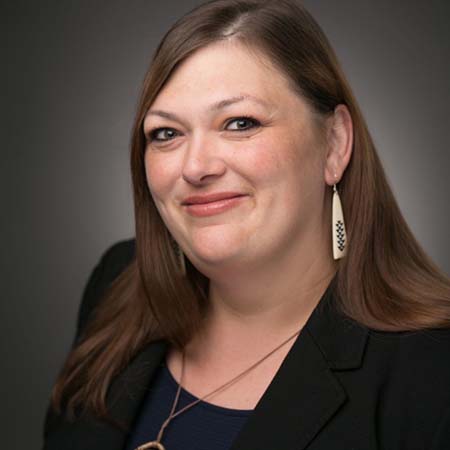 Jessica Engle (Courtesy photo, Yurok Tribe)"(Frontier) never invested any funds into this infrastructure, and during the winter we'd be down for weeks. It was hamstringing us," said Jessica Engle, who serves as CEO to the successor Yurok Telecommunications Corp. "You bring on the pandemic and you tell everybody that may or may not have any access to go home and stay home, work from home, go to school from home — with a 1 megabyte connection."
By contrast, the Federal Communications Commission's most recent definition of broadband access places the minimum acceptable speed at 25 mbps, about what someone would need to access consistent audio/visual signal for Zoom calls, according to a 2021 National Telecommunications and Information Administration report.
For the Yuroks, the signal has improved somewhat, thanks to an array of repairs and new antennae deployed using CARES Act funding, Engle said. When the FCC gave tribes an early chance at 2.5 GHz bandwidth, Yurok Connect secured some on-reservation connections by going that route.
"I've just continually been moving forward and doing everything I possibly can to increase our access, and by doing that, it's really revealed some trouble areas," said Engle, who previously served as the tribe's I.T. director. "No matter how much money you throw at a problem, it isn't fixed until you get that middle mile fiber."
The longest middle mile
The "middle mile" refers to the link up between a provider's core network node, often found in major cities, and more localized network plants or locations, such as rural hubs. In turn, "last-mile" refers to the connections from these local hubs to the end user — for example, the Yurok customers 18 miles from the tower in Crescent City.
According to prior Tribal Business News reporting, middle-mile and last-mile woes comprise the root of many of the problems rural Native communities face in building out and improving internet access.
Instead of using their own equipment, Native communities find themselves reliant on existing infrastructure belonging to other providers, which leaves them subject to often exorbitant rates, especially in very remote locations.
Matthew Rantanen, a Cree Indian and director of technology for the nonprofit Southern California Tribal Chairmen's Association, pointed to the initial build-out of fiber optic lines in the United States more than 30 years ago as a primary culprit in middle-middle mile issues on reservations.
The private companies involved in the build-out were paid by how many feet they could build per day, which meant they worked as fast as possible and went around anything that might slow their progress, Rantanen said.
"I'm talking anything that got in the way — the Grand Canyon, Rocky Mountains, a lake — they went around it," he said. "When they ran into tribal sovereign nations, it slowed them way down because … they had to navigate a second government. They had to worry about rights-of-way issues, and other issues that they weren't used to navigating. They avoided them like the plague because they didn't know how to navigate them fast enough."
As a result, huge gaps in long-haul fiber optic connectivity exist on tribal reservations, as demonstrated in a digitized map of the long-haul fiber-optic cable network in the U.S. The animation was created using the first publicly available map of the internet, a four-year research project taken on by Paul Parford, a professor of computer science at the University of Wisconsin.
Parford and his colleagues used public records and maps from service providers to illustrate the 113,000 miles of cable that power America's internet.
"Most of the build-out of infrastructure is based on market perception, and where these private companies … believed that they're going to make the most money," Parford told Tribal Business News. "But what it ultimately means is that there are markets — typically poorer and rural markets — that wind up being left out."
Given the historical context of what has led many tribal nations to become "communication deserts," Rantanen said the hard part is not so much bringing infrastructure onto a reservation, but instead connecting the fiber-optic cables already in the ground to a reservation, known as the middle mile infrastructure.
In an analysis Rantanen conducted with the White House, overlaying reservations' maps with maps of carriers' service areas, the group identified at least 8,000 missing miles between reservations across the country — not including Hawaii and Alaska — and the nearest viable connection.
The group estimated covering those missing middle miles to cost $7 billion, including $1 billion just to bring fiber under each reservation, Rantanen said.
"A big problem (is) not so much digging and building fiber on the reservation," Rantanen said. "The hard part is getting off the reservation to get to everybody else."
'This is a huge deal'
The Yurok plan is to get fiber-optic cable along California's Highway 101 to carry a signal from a tower site in Orick up to the Yurok community of Klamath while connecting with a provider in Crescent City. It ought to be a major upgrade for businesses in the area, many of which don't even have access to a landline, according to the tribe.
Absent any major provider interest in helping with the project, the Yurok have to turn to federal funding via the new Tribal Broadband Connectivity Program to complete the build.
"I know that's had to be done for years, it's just no one's willing to pay for it," Engle said. "It's incredibly expensive, and it's not going to impact a huge population.
"I've met with provider after provider and they just don't see a return on investment to make it worth their time, so (federal funding) is critical."
(The Yurok Tribe is also collaborating with the nearby Karuk Tribe to install 104 miles of fiber optic line between the towns of Orleans and Orick and Weitchpec to Wautec, all near the Klamath River. That project is funded with $10 million from the California Public Utilities Commission's Advanced Services Fund.)
The Tribal Broadband Connectivity Program was enacted under the Consolidated Appropriations Act of 2021. The program provides $1 billion in grants to tribes attempting to build out and improve internet access on their reservations.
Many of Engle's early days leading Yurok Telecommunications have been spent preparing the tribe's grant application. The project, which has nearly completed the environmental review stage and is nearing construction — hinges on securing the grant money. While Engle did not share the full cost of the project, the current Tribal Broadband Connectivity Program legislation allocates grants ranging from $500,000 to $2.5 million per tribe.
"This is a huge deal," Engle said. "I try not to think too much about how much is riding on this."
Drop in the bucket?
There may be more federal help coming, following the U.S. Senate's passage of the bipartisan Infrastructure Investment and Jobs Act, which marks an "extraordinary investment in Indian Country infrastructure," according to a report from the American Indian Policy Institute at Arizona State University.
Primarily, the infrastructure bill would add $2 billion to the Tribal Broadband Connectivity Program and would extend the timetable for tribes to deploy funds for projects from 180 days to 18 months. Tribes would also have four years to complete those projects, rather than just one year.
Despite the influx of dollars, the American Indian Policy Institute report notes that even the potential for $3 billion in funding falls well short of the $10 billion a study by the National Congress of American Indians determined was necessary for improving broadband across Indian Country.
The so-called hard infrastructure bill also makes tribes eligible for "middle mile infrastructure" grants, which includes another $1 billion for funding projects that improve access for underserved and unserved areas.
For Engle, the help has been a long time coming and too slow in getting there.
"It's part of the government's responsibility in placing tribes on these reservation areas to provide a standard of living that's equal to other Americans. It's 2021 and it hasn't happened yet," Engle said. "It's insane, but not everybody realizes that this is a problem. Not everybody realizes how limited access can be."
Engle said providing broadband access to people in the middle of a pandemic is crucial. She has to take a moment to collect herself during the phone interview because the pressure behind these projects grows immense.
"You just keep putting everything you have into doing the next thing that needs to happen, then eventually the problem will be fixed. But if I think about the impact, the size of it, it freezes me," she said. "What if the money doesn't come through in time? What if people die because there's no way to call for help?
"It's important that people know about this. There isn't enough light shed on it."
--
EDITOR'S NOTE: This report is part of the ongoing "No Signal" series of stories from Tribal Business News aimed at shedding light on the major challenges that tribal nations face in trying to secure reliable broadband for their citizens.