Here is a round up of business news from around Indian Country.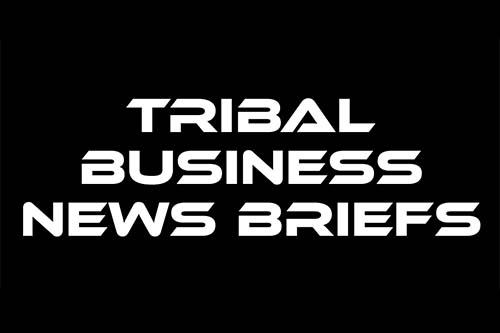 Finance
• Pete Upton, executive director of the Grand Island, Neb.-based Native360 Loan Fund, was selected to serve on the Consumer Advisory Board for the Consumer Financial Protection Bureau. The board's role is to inform the CFPB about emerging practices or trends in the consumer finance industry and make recommendations regarding emerging products and industry practices. Native360, a certified Native community development financial institution (CDFI), offers capital and technical assistance for Native American consumers and small businesses in Nebraska, South Dakota and Iowa. Upton (Ponca) also serves as chair of the Native CDFI Network (NCN), a trade group for Native CDFIs. "The Native CDFI Network members all work daily to empower Native people on their path to financial livelihood," Upton said in a statement. "NCN has always advocated in support for Native CDFIs building financial opportunity for this generation and future generations. I will use this opportunity to ensure that Native CDFIs have a seat at the table when discussing regulations that could either help or hurt our members working for Native people across 27 states."
• Three Native CDFIs were selected as inaugural awardees for the Small Dollar Loan Program, an effort of the Department of the Treasury's CDFI Fund. The Native CDFI awardees were: Lapwai, Idaho-based Nimiipuu Fund ($142,500), Coulee Dam, Wash.-based Northwest Native Development Fund ($159,000), and the Cherokee, N.C.-based Sequoyah Fund ($135,000). The organizations can use the Small Dollar Loan Program funding to establish loan loss reserves and to provide technical assistance to help build their capacity to operate the lending programs. In total, 52 CDFIs shared in more than $10.8 million in funding for the program.
Gaming
• Jim Shore, general counsel for the Seminole Tribe of Florida, was named to the American Gaming Association Gaming Hall of Fame, which recognizes leaders who have made significant contributions to the industry. Throughout his career, Shore's work "has defined the Florida gaming industry and reverberated across tribal gaming," according to the AGA. He was reportedly the first member of the Seminole Tribe to become a lawyer, and has served as general counsel since the 1980s. He has led the tribe's compact negotiations with the state, including the most recent compact that will see the tribe expand into the lucrative online sports betting market.
Health care
• Alaska medical care provider Southcentral Foundation selected April Kyle as its next CEO, according to a report in the Anchorage Daily News. Kyle has served in the role in an interim capacity since August 2020. She is of Athabascan descent and is a shareholder with Cook Inlet Region Inc.​​, a Alaska Native regional corporation. Southcentral Foundation operates a customer-owned health system that serves about 65,000 Alaska Native and American Indian people, according to the company's website. Previously, Kyle worked in human resources and served as vice president of behavioral services. She's a graduate of the University of Washington Foster School of Business.
Education
• The Yurok Tribe received a nearly $30 million grant from the U.S. Department of Education's Promise Neighborhoods program to build a regional five-year effort for the Cradle-School-Career Pathway Project in California's rural Del Norte County. The partners in the Klamath River Promise Neighborhood include tribes, schools, the Del Norte Unified School District and County Office of Education, community-based organizations, higher educational institutions, local government, and parent and resident groups. The Yurok Tribe worked with True North Organizing Network to bring the group together and plan the project, which aims to improve the educational and developmental outcomes for children and youth and serve as a catalyst for transforming the community. "The Yurok Education Department is excited about what this grant means for our families, our students and the community as a whole," Yurok Education Department Director Jim McQuillen said in a statement.
Arts and Culture
• Kenneth "Kelly" White, an artist of Tlingit descent who is a shareholder of Cape Fox Corp., where he serves as the in-residence artist, was selected as one of 10 awardees of a prestigious Fellowship Award from the Rasmuson Foundation. The fellowships are provided to mid-career and mature artists who are given $18,000 to use for a year-long creative development period. The awards were selected from nearly 300 applicants. The fellowship will allow White to invest in new equipment to enable him to share stories of his experiences practicing traditional arts, according to a statement.
Want more news about the $130 billion tribal economy?
Tribal Business News publishes thoroughly reported and well-crafted stories about Native businesses and entrepreneurs, growth and expansion strategies, best practices, economic data, government policy and other relevant business news. Tribal Business News is required reading for tribal council members and leaders of Native businesses, as well as state and federal legislators, policymakers, economic developers, entrepreneurs, bankers, lawyers and anyone interested in doing business in Indian Country.
Sign up for our free newsletter to track Native business and the tribal economy. Or sign up for a discounted subscription ($99/year — use coupon code "TBN21") to gain full 24/7/365 access to our business news reporting. Megwetch.