Taking a page out of the Warren Buffet playbook, Waséyabek Development Co. LLC plays the long game with its investment strategy.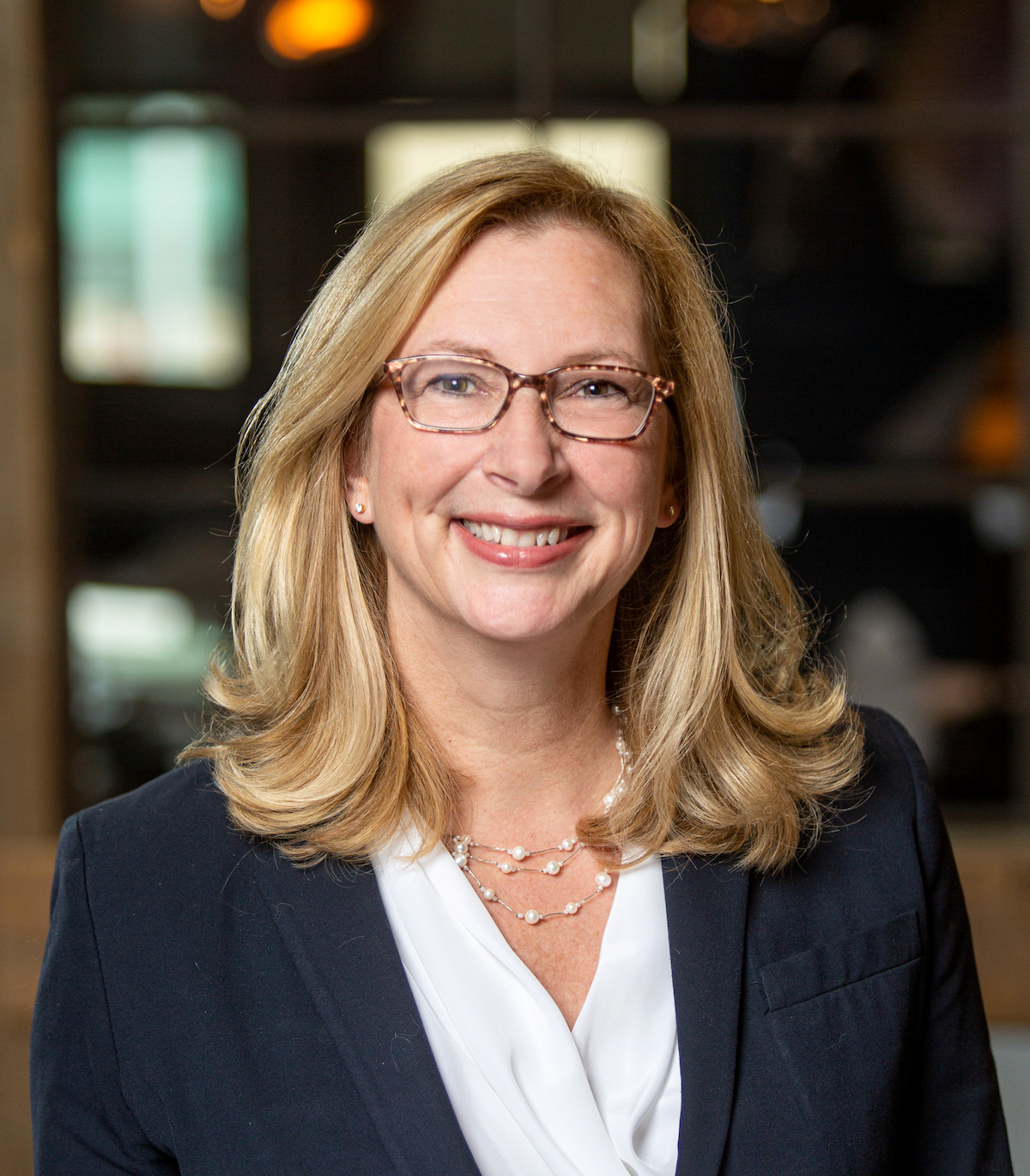 For the Grand Rapids, Mich.-based investment arm of the Nottawaseppi Huron Band of the Potawatomi, acquisitions play a key part of that long-term strategy. Once a company comes under the Waséyabek umbrella, the goal is to help them grow and become a sustainable, multi-generational business, said President and CEO Deidra Mitchell.
"Tribally owned businesses tend to have a different philosophy toward their portfolios," Mitchell told Tribal Business News. "We continue to grow them, focusing on longer-term revenue streams, but also continuing to do what they've traditionally done."
To further build-out its portfolio, Waséyabek recently partnered with Gun Lake Investments, the non-gaming investment arm of the Match-E-Be-Nash-She-Wish Band of Pottawatomi Indians, or Gun Lake Tribe, to acquire Zip Xpress and Green Transportation, a pair of logistics firms based in Holland, Mich. The deal marked the second time the two tribally owned firms worked together, following a $17.5 million deal in 2020 to acquire the 18-story McKay Tower building in downtown Grand Rapids.
Mitchell met virtually with Tribal Business News to discuss the most recent deal, the tribe's diversification strategies, and the meaning of Waséyabek's "Seven Generations" approach to investment.
Why did the Zip Xpress/Green Transportation deal rise to the top?
Logistics was an industry identified in our five-year plan. When Zip Xpress came up for acquisition, it was like, 'Oh, here we are.' When we actually started looking at Zip Xpress and found out how their load optimization contributes to green initiatives, how they take care of their drivers with extra training, they really started to align even more with our tribal philosophies.
This was your second acquisition with Gun Lake Investments after acquiring the McKay Tower in downtown Grand Rapids last year. How does this differ from that prior partnership?
This is a new territory, this is an operating company. The way that we were able to structure it is that (Waséyabek-owned consulting firm) DWH Corp. will be the managing company, and WDC and Gun Lake are equal passive investors in the opportunity. Because of the operating complexities and there can be quite a bit of difference on how tribes manage economic development, we thought best to have a somewhat third party manage the investment for us on a day-to-day basis.
Should other tribes consider partnering on acquisitions or business deals?
Yeah, absolutely, and for various reasons. If you're going after a larger acquisition, you can maximize your tribe's funds and opportunities. Smaller tribes that don't have casinos may not have the resources that we have, so sometimes when they can partner, they can get to an acquisition that may have been out of their reach otherwise.
I think there's strength in working together for a lot of reasons. … It also fits in with the way tribes buy companies. We tend to hold onto companies, while more of a traditional model would be buying, improving and then selling the company. With tribes working together, you often have the same philosophies for your endgame in holding those portfolios.
As you work to integrate the Zip Xpress/Green Transportation deal, what's next?
We are actually in process with two acquisitions doing our due diligence that we hope to close by the end of the year in that mid-market … $30 million to $60 million range. It's been a little delayed due to impacts from COVID — valuations, that kind of thing are still in the works. With these two acquisitions, we'll be doubling the size of our company, employee-wise.
Describe Waséyabek's investment strategy. When seeking out acquisitions, what kind of businesses do you look for and why?
WDC's investment strategy is laid out in our 5-year strategic plan and contemplates a mix of passive and active investments. Our diversified portfolio strategy is intended to maximize value while minimizing risk over the lifetime of the investment. Toward that goal, we have determined to comprise our investments at 40 percent income-producing commercial businesses, 30 percent federal businesses and 30 percent commercial real estate.
WDC primarily pursues regional revenue-producing opportunities while focusing on industries outlined in our strategic plan. Our platform strategy requires focusing on certain industries and sectors not related to gaming or hospitality. We support those portfolio companies by investing in organic growth or through add-on acquisitions.
How do tribal principles influence that strategy?
WDC is guided by the Seven Grandfather Teachings of love, respect, bravery, truth, honesty, humility and wisdom. WDC operations and investments are guided by the Tribe's Seven Generation principle, which mandates that decision makers consider the effects of their actions and decisions for descendants seven generations into the future.
For sellers, what makes Waséyabek an attractive partner?
In many instances, we find sellers that have built their businesses from the ground up, with each business having its own culture and work family. WDC's buy-and-hold philosophy ensures that culture will remain intact and their work family will be taken care of. A big incentive for local sellers is knowing that we don't plan to resell in five to seven years or relocate the company out of the area.
Do you often look to keep the prior owners involved with the business?
Yes. WDC's strategic plan specifically directs us to consider acquisitions with a management team that desires to stay with the company. Continuing a positive company culture is heavily dependent on leadership, and we look to those leaders to continue that culture and to pass it on to future leaders.


How much are valuations in the current market being affected by the large amount of capital that's chasing so few deals? What challenges does that pose for WDC's buy-and-hold strategy?
Buyers are facing an unusual market with opportunities at higher multiples. There is a large amount of capital chasing those deals, driving valuations that we have historically not seen. There is a lot of competition, but we are still focused on paying a fair value for the companies we are interested in and paying careful attention to the strategic component of what they may add to our portfolio. Discipline is key at this time. And again, because we are not planning to sell the company or relocate it, we are the preferred buyer for some sellers even if we are not the top offeror.
Where are Waséyabek's best opportunities for growth?
We see federal contracting as our biggest opportunity for revenue growth. We got our first 8(a) company certified in 2018 with Baker Engineering. In 2020, Baker landed a $161 million contract with the U.S. Department of Energy for over five years. That was a really big contract to land out of the gate.
We have two additional 8(a) companies and we have grown our federal contracting group. We are putting a lot of resources into that. We now have a company called Fed95, LLC and it focuses on I.T., environmental and medical services. We have a company called Waséyabek Federal Services, LLC that has a couple of contracts and provides facility services and professional services. We've also formed some mentor-protege arrangements. You typically do those where you team up with a larger, more experienced company.
It's very helpful to the protege companies. Some of our 8(a)s are just starting out. The team can use the past performance of the larger company to gain experience. The idea behind it is that larger companies with their systems and infrastructure established can help mentor those smaller companies getting started. It's a really good arrangement.
Given the economic turmoil caused by the pandemic and casino shutdowns, what makes this a good time to diversify?
The pandemic has brought the need for economic diversification to the forefront. I recently served on a panel as part of a conference run by FEMA addressing the New Mexico tribal Nations COVID-19 interagency recovery. On the panel with me was a representative from the Harvard Project on American Indian Economic Development and two other experts on economic diversification. The panel specifically focused on that idea of economic diversification as a way to rebound from the effects of the pandemic. The pandemic also highlighted very clearly that should gaming revenue be impacted, tribes not having a diversification strategy will experience a very severe economic consequence with no way to mitigate it.
Can you describe what's in Waséyabek's five-year plan?
WDC will finish out its first five-year plan at the end of 2023. We are currently contemplating those acquisitions that we hope to close on prior to year-end 2021 or early in 2022. Should those acquisitions go through, we will have achieved all the goals in our five-year plan.
One of the most important parts of this process is maintaining the trust the tribe puts in us. In many instances, tribes that have tried economic diversification, and for various reasons, haven't been successful immediately. When that happens, the trust must be rebuilt with the tribe. NHBP and WDC are very proud to be one of the few tribes that have been successful from the start, and that's largely credited to the support of the tribal council, our board and the tribal members.
As the leader of a successful tribal enterprise, how would you advise other tribes looking to emulate that success?
Economic development and economic diversification mean different things to different tribes. Each tribe has different resources and values, and it's important that each tribe creates a plan that aligns with their specific resources and values. … The best advice I can give is to create your plan first. Make sure you include all stakeholders in the creation of the plan. Specifically outline who, what, when and where. Create a plan that transcends leadership changes. Set realistic goals, and appoint leaders with the experience and qualifications necessary to meet those goals.
What's the endgame for Waséyabek? How large do you want to grow?
Our goal is that WDC would be a $1 billion revenue company by 2040. While that is ambitious, we believe it is achievable with the continued support of the tribe. We have an amazing team that believes in and supports that goal.
Want more news about the $130 billion tribal economy?
Tribal Business News publishes thoroughly reported and well-crafted stories about Native businesses and entrepreneurs, growth and expansion strategies, best practices, economic data, government policy and other relevant business news. Tribal Business News is required reading for tribal council members and leaders of Native businesses, as well as state and federal legislators, policymakers, economic developers, entrepreneurs, bankers, lawyers and anyone interested in doing business in Indian Country.
Sign up for our free newsletter to track Native business and the tribal economy. Or sign up for a discounted subscription ($99/year — use coupon code "TBN21") to gain full 24/7/365 access to our business news reporting. Megwetch.