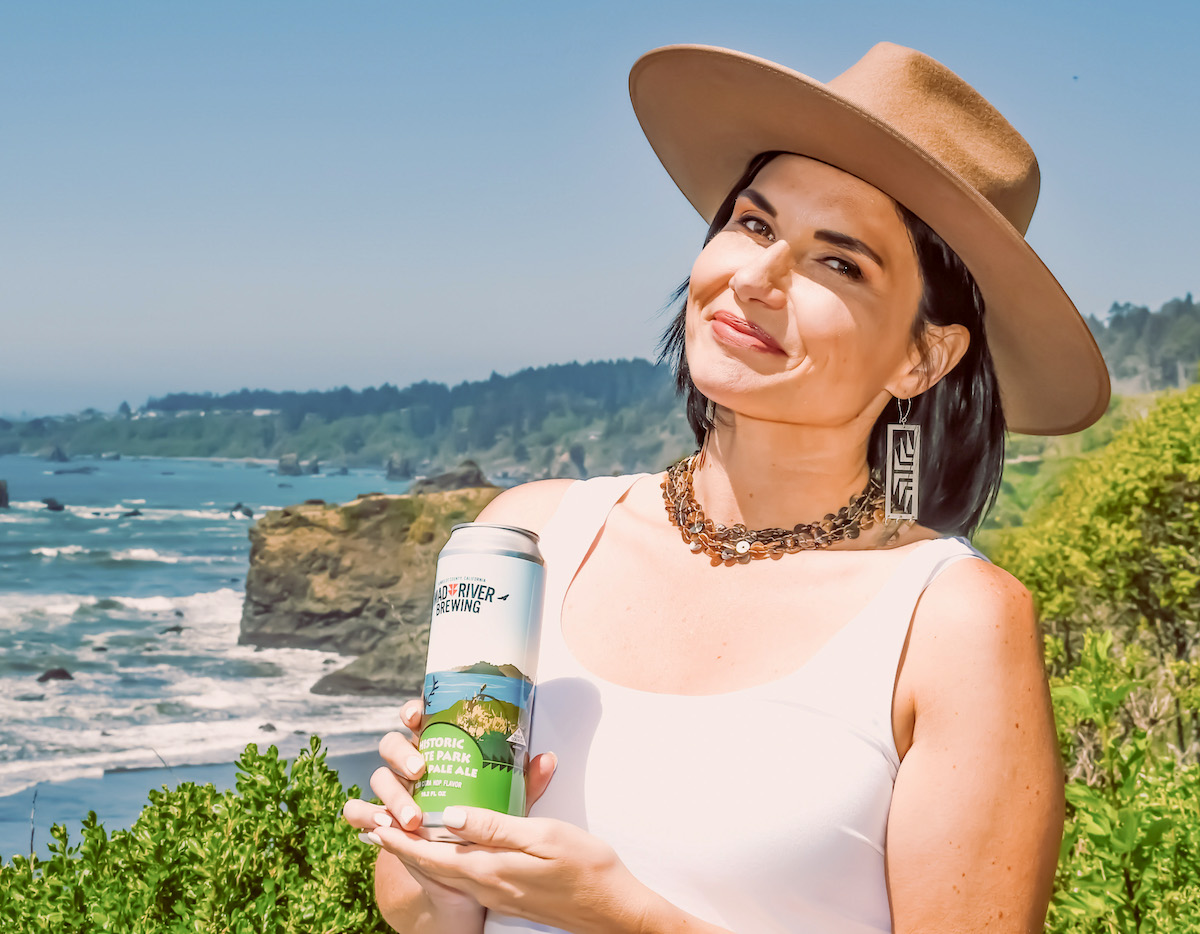 Details

Economic Development
BLUE LAKE, Calif. — When Yurok Agricultural Corporation took over northern California's Mad River Brewing Co. Inc., the company had plan to grow by marketing the brewery's award-winning craft beers to tribal casinos across the state.
That was in October 2019, just weeks before COVID-19 shut down wide swaths of the global economy, including tribal casinos across the country.
While the pandemic caused Mad River to pause its broader push into inter-tribal commerce, the company aimed to turn the situation into a positive. The pause gave Mad River time to focus on a rebranding initiative and hone the brewery's distribution strategy, said CEO Linda Cooley.
"When COVID hit, that gave us time to redo our labels and branding and portfolio. We focused on chain stores. It was really the larger chains and grocery stores and convenience stores that kept us alive," Cooley told Tribal Business News. "We purchased a canning line and rebranded everything. It turned out to be a positive. Even though we slowed down, we were able to do what we needed with the products and the labeling."
Now, as vaccination rates continue to rise and the country claws its way out of the depths of the pandemic, Mad River is in a stronger position to revisit its plans for selling products to tribal businesses, as well as sourcing ingredients from Native producers.
"We're also looking to expand in different areas and break some barriers, especially with Indigenous businesses," said Cooley, a member of the Yurok Tribe. "We're trying to think outside of the box. We're keeping our focus big."
Opportunity knocks
Mad River's recovery and focus on growth reflects similar trends in the craft beer industry in California and the country as a whole.
Nationally, overall craft beer sales volume fell over 9 percent during 2020, while dollar sales plummeted 22 percent, according to data from the Brewers Association.
Mad River was no exception: Production fell to "15,000 to 18,000" barrels last year, Cooley estimated, or roughly half of the 30,000 barrels the company expects to produce this year.
California's $9.66 billion market ranks as the country's largest for craft beer. The Golden State also produced nearly 3.4 million barrels of craft beer in 2019, more than any other state, according to the Brewers Association, which tracks data for independent craft brewers.
Mad River's owners were part of the early wave for California craft beer more than 30 years ago, and the sector's continued strength ultimately led them to seek a buyer that would help the company stand out from the pack of more than 950 in-state breweries.
The Yurok Tribe ticked the right boxes as a prospective buyer, and so did Cooley's history in the craft beer industry, which included a stint at Eel River Brewing, which is also based in Humboldt County.
"They contacted us and felt like they needed a different story," Cooley said. "Craft beer had grown so much in the past few years. They needed something to make them stand out, and they thought of us."
The Yurok Tribe's economic development arm was amenable to the idea. They reasoned that breaking into a new industry would diversify the tribe's economy and generate revenue off the reservation, which had limited access to internet, power and other resources.
"Our location is very remote and secluded and to get people there to spend money can be difficult," Cooley said. "The thought of having a business that is more centrally localized where we could hire more members and get power all the way, that was just a huge opportunity for us."
Driving tribal awareness
Known for its award-winning Steelhead Extra Pale Ale, Jamaican Red, and Slammin' Salmon Double IPA, Mad River's brewhouse focuses on sustainable production processes that aim to produce as little waste as possible. The company produces a range of pale ales, stouts, and seltzers, including several that have a story related to the Yurok Tribe.
For example, Mad River's Historic State Park IPA commemorates the tribe's partnership with California State Parks that established a joint powers authority to cooperatively manage the Stone Lagoon Visitor Center at Humboldt Lagoons State Park. After that IPA reaches profitability, part of its proceeds will go to support the joint authority.
Mad River has a similar arrangement with its "Undammed" hard seltzer series, which the company describes as a "tribute to the efforts of the Yurok Tribe in undamming the Klamath River." The products aim to raise awareness and support the tribe's efforts.
"Every product we have come out with, we are having it serve a purpose for our tribe and our needs as a people, something we can bring awareness to," Cooley said.
In fact, driving awareness about the Yurok Tribe factors into all aspects of Mad River's business.
"That's the goal: Not only to create more jobs and diversify, but to get our branding out there and bring awareness to things we need awareness about," she said. "It's a larger platform. We've never had that before."
Growing intertribal commerce
At its height, Mad River distributed its products to eight states, but in recent years had retrenched its focus to California, Oregon and Washington. Cooley said the company "pulled back" from eight to three states to focus on reviving and rebranding the business after the Yurok Tribe's acquisition.
"We wanted to make sure we were (focused on) those states where we had the biggest footprint," Cooley said. "California has been a staple footprint; Oregon has had (sufficient) sales to stay open."
While Washington's footprint had "diminished" in recent years, the brewery hopes to improve its distribution footprint there, Cooley said. Once distribution has fully resumed in Washington State, Mad River then plans to continue expanding the brand across the country.
To facilitate that expansion, the tribe invested in new capital equipment, including purchasing a new canning line from Louisville, Colo.-based Wild Goose Filling. The line will help speed up production and packaging, allowing the brewery to serve additional markets.
As well, Mad River is considering building a new location closer to standard shipping routes, which would help lower the cost of distributing the beers.
"We are talking with different possible partnerships and different locations and where the best growth point would be for us," Cooley said. "Everything that we have costs an extreme amount to export, so we wanted to have another additional location where we could get beer out faster and more affordable for our distributors."
As the company returns to growth coming out of the pandemic, Mad River plans to resume its prior initiative to sell beer to other tribal enterprises, as well as develop relationships with Native agricultural producers.
As an example, Cooley pointed to a partnership the company forged with the San Manuel Band of Mission Indians to serve Mad River beer in their casinos.
"San Manuel have had a line of trade with the Yurok for hundreds of years, and we have consistently supported each other. We reached out to them first, and they've also had a focus on intertribal commerce, so it worked out," Cooley said. "Our beer is poured there and we're hoping to grow there as the pandemic comes to an end and we're able to freely walk around a bar."
The idea behind selling to other tribes hinges on a holistic approach, from the start of the supply chain all the way to the end buyer.
"On top of just selling beer, it's promoting intertribal commerce," Cooley said. "Who can we work with? We're trying to buy tribally owned ingredients and we're working with a few tribes on how we can do that."