Here is a round up of business news from around Indian Country.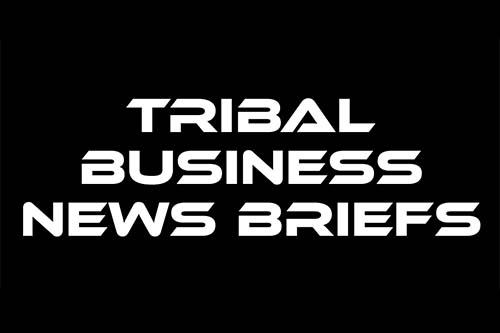 Real estate
• The Chickahominy Tribe has reacquired the more than 800-acre Mamanahunt historic site along the Chickahominy River using a one-time $3.5 million appropriation in the Virginia state budget. The deal was finalized on Dec. 30. Tribal leaders plan to preserve the natural resources of the waterfront land while pursuing historic and educational outreach opportunities that will generate economic development for the nation, according to a statement. "This is a repatriation of the historically significant land and rich culture of our people, and pays respect to a history that for too long has been held hostage," Chickahominy Chief Stephen Adkins said in a statement. "This gives us a presence back on the river that we came from. We're coming back." Previously, the Chickahominy Tribe in 2019 used a state grant to acquire a 105-acre site along the James River. Virginia Gov. Ralph Northam's proposed budget includes $12 million for other federally recognized tribes in the commonwealth to pursue similar property acquisitions to preserve ancestral lands. Northam's budget also proposed a $10 million investment to create a new Black, Indigenous and People of Color Preservation Fund to protect important cultural and historic properties. "This land acquisition exemplifies our Administration's commitment to the protection of Virginia's highest value lands, including those of cultural and historical significance," Northam said in an announcement about the Chickahominy Tribe's acquisition. "Returning this historically significant parcel of land to the Chickahominy is one way to recognize tribal sovereignty, honor their rich history and ensure that the Tribal Nation has a place where they can continue their sacred traditions and share their stories."
Finance
• Pendleton, Ore.-based Nixyáawii Community Financial Services (NCFS), a nonprofit corporation owned by the Confederated Tribes of the Umatilla Indian Reservation (CTUIR), received certification by the U.S. Department of the Treasury as a Native community development financial institution on Jan. 3. NCFS serves as a loan fund that providing loans, homeownership assistance, business development services and financial education to members of the Umatilla Confederated Tribes, residents of the reservation, and tribal employees. The tribe first began investigating the potential to start a CDFI in 2015, with the tribal board of trustees approving the plan in February 2020. "This is truly a milestone for our organization and the Tribal community," NCFS Board President Kelly George said in a statement. "So many people have worked hard and held confidence that an economic development tool such as this could happen."
Economic development
• Tempe, Ariz.-based ASRC Industrial, an Alaska Native-owned industrial contracting and environmental services provider across the U.S., has named Chad Horner as senior vice president and general counsel. Horner has worked at ASRC Industrial since April 2019, and has served as interim general counsel since September 2020. "I am absolutely honored, humbled, and thrilled to be named Senior Vice President and General Counsel of ASRC Industrial, a company that I have grown to love during my time here," Horner said in a statement. "It's an exciting time at AIS, and I look forward to continuing to work with the leadership team and our fantastic employees in growing this company and supporting its vision of building an enduring, employee-centric, customer-focused industrial services provider." ASRC Industrial is owned by the Arctic Slope Regional Corporation, an Alaska Native Corporation formed to benefit more than 13,000 Iñupiat shareholders.
Agriculture
• Rudy Soto, a member of the Shoshone Bannock Tribes of the Fort Hall Reservation and the son of a farmworker in Nampa, Idaho, was tapped to serve as the U.S. Department of Agriculture Rural Development State Director for Idaho. In the role, Soto will be responsible for promoting the mission and strategic goals of Rural Development and providing key leadership to develop and support an inclusive state workforce. Previously, Soto worked for Western Leaders Network, a nonpartisan nonprofit organization focused on protecting public lands, water and air. He also served as a legislative staffer in the U.S. House of Representatives and covered energy, environment, agriculture, education, transportation, and tribal issues. A veteran of the U.S. Army National Guard, Soto earned a bachelor's degree from Portland State University.
Government
• Chickasaw Nation Gov. Bill Anoatubby appointed Sean Boyd to serve as executive officer of marketing and business development and Juan Rico deputy secretary of operations and services for the Chickasaw Nation Department of Commerce. Body has worked for the tribe since 2016, initially as a strategic business partnership officer overseeing sponsorships, vendor partnerships and sales initiatives. "My current departments are a service to our Commerce business units," Boyd said in a statement. "We're built to assist in marketing planning and new revenue creation. We achieve success by ensuring our services are in line with the goals and objectives of the Chickasaw businesses we serve." Meanwhile, Rico has worked for the Nation for more than two decades. He previously served as a general manager for the Muscogee (Creek) Nation and has held various management positions in the Chickasaw Nation Department of Commerce. "The Department of Commerce is tasked with finding and creating revenue for the tribe's programs and services," Rico said in a statement. "We try to make sure that what we do every day is profitable, and that we can provide the greatest possible revenues to the Chickasaw Nation while honoring the tribe's culture and core values."
Hospitality
• The Hannahville Indian Community completed a $33 million expansion at the Island Resort & Casino near Escanaba in Michigan's Upper Peninsula. The project included a new 138-room modern hotel expansion, plus the addition of the top-floor Horizons Steakhouse and a family water attraction, dubbed Splash Island. The resort now features more than 400 guest rooms. Island Resort & Casino General Manager Tony Mancilla called the project "a fantastic addition" for the facility. "It was developed out of necessity. Our demand and backlog of guests who wanted to get in on the weekends had become overwhelming," Mancilla said in a statement. "The waiting lists of 150 to 200 people every weekend made us realize how much we needed new rooms, a high-end dining option and additional options for the family." The popularity also was driven by the tribe's Sweetgrass golf course. Island Resort & Casino includes more than 1,200 slot machines, a poker room, gaming tables, sportsbook and bingo hall, as well as an entertainment venue.
Higher education
• Ned Blackhawk, an enrolled member of the Te-Moak Tribe of Western Shoshone Indians of Nevada, was appointed the Howard R. Lamar Professor of History and of American Studies at Yale University. A noted expert on the history of Indigenous people in North America, Blackhawk is a faculty member at Yale in the department of history and the American studies program. Blackhawk has an undergraduate degree from McGill University, a master's degree from UCLA and a doctorate from the University of Washington.
Want more news about the $130 billion tribal economy?
Tribal Business News publishes thoroughly reported and well-crafted stories about Native businesses and entrepreneurs, growth and expansion strategies, best practices, economic data, government policy and other relevant business news. Tribal Business News is required reading for tribal council members and leaders of Native businesses, as well as state and federal legislators, policymakers, economic developers, entrepreneurs, bankers, lawyers and anyone interested in doing business in Indian Country.
Sign up for our free newsletter to track Native business and the tribal economy. Or sign up for a premium digital subscription ($99/year or $10/month— cancel anytime) to gain full 24/7/365 access to our business news reporting. Megwetch.