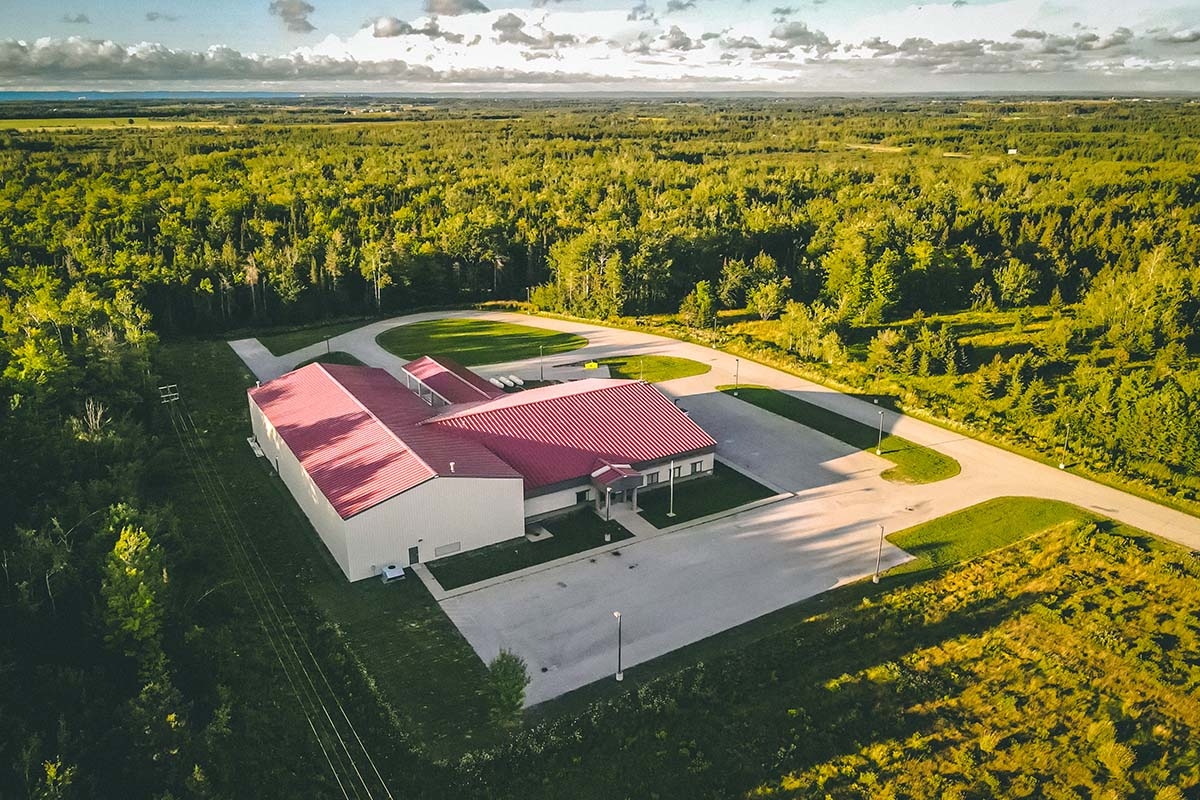 Details

Economic Development
Bay Mills Indian Community, based in the rural eastern Upper Peninsula of Michigan, broke into the cannabis market as a way of diversifying the tribe's economy during COVID-19.
The tribe's on-reservation retail cannabis operation, Northern Light Cannabis Company, opened in late 2020. The company's launch was made possible by the tribe legalizing marijuana use for members in January 2019, the first tribe in the state to do so after Michigan voters approved marijuana for adult-use in November 2018.
While the state voted to legalize marijuana and set up a regulatory framework for businesses, tribes like Bay Mills were left out of the process. To date, the state had refused to work on an individual basis to enact compacts with tribes that would allow them to participate in the Marijuana Enforcement, Tracking, Reporting, and Compliance (METRC) system.
According to Whitney Gravelle, president of Bay Mills Indian Community, that meant Northern Light has been unable to access statewide markets and supply chains. While sovereign tribes remained free to regulate what happens on their own lands, expanding their business across reservation borders remained limited by state laws.
"You need to be involved in METRC and approved by METRC to engage in business with those other license holders," Gravelle said. "The system that we've set up in regulating our own facilities does not speak to the system the state has."
However, House Bill 5706, introduced earlier this month by state Rep. Roger Hauck of Mount Pleasant, would amend the state's 2018 law to allow the Michigan Marijuana Regulatory Agency to enter into compacts with tribes.
The bill would also subject participating on-reservation businesses to the state's 10 percent excise tax, although tribes then would also be entitled to receive excess funds collected via that tax, which are typically distributed to municipalities, school systems and the Michigan Transportation Fund.
"From the moment cannabis was legalized, tribes have been left out of the industry," Gravelle said. "If you look at cannabis when it was legalized in Washington or Nevada, simultaneously they authorized compacts so they could participate in the state economy. That didn't happen here. What did happen is that for the last few years, we've been playing catch-up."
For Michigan, separate regulations from tribal and state regulatory agencies can provide a bureaucratic nightmare if tribal criteria differ from state criteria for what constitutes legal cannabis products.
Hauck told Michigan Public Radio that his bill would help provide a uniformly regulated product across the state.
"It gives more certainty to everyone because everybody that is selling it legally in the state of Michigan will go through the metrics and it'll be tested. We know what's good, we know what the THC level is in it," Hauck said in the report.
Burgeoning industry
State-tribe compacts could help tribes buy into a flourishing cannabis market in Michigan,. According to the Michigan Regulatory Agency, statewide marijuana sales totaled nearly $1.8 billion in 2021, despite falling prices. As well, Michigan took in around $246 million in tax revenues from marijuana sales, $131 million of which goes to the Marijuana Regulatory Fund.
Meanwhile, Michigan tribes have slowly built up localized cannabis industries of their own, such as the Bay Mills' Northern Light location and Keweenaw Bay Indian Community's The Outpost dispensary in Marquette. Other tribes, including the Sault Ste. Marie Tribe of Chippewa Indians and the Little Traverse Bay Bands of Odawa Indians, have leased tribal land to dispensary operators.
"It's been a much needed diversification of businesses within our reservation," Gravelle said of the vertically integrated Northern Light operations. "Our tribal government services are heavily dependent on revenue generated by casino enterprises. One thing we saw happen was those casinos were shut down during the pandemic. People were not going out and engaging in social activity, and our enterprises suffered greatly."
Now, Northern Light employs nearly 50 people while gearing up to launch a new marijuana grow operation, Gravelle said.
"We've been able to diversify jobs, create revenue, and create new education pathways for our tribal citizens," she said. "We really want to create a one-stop shop for cannabis needs."
Access to the METRC system through a compact would dramatically expand the market for Northern Light's products, Gravelle said. Working within the same regulatory framework as other retail operations means the tribe's products can show up on other stores' shelves, and the tribe can buy or trade products from other businesses.
"That's really ultimately our goal: being able to craft our brand, really craft cannabis, and sell it across the state of Michigan," Gravelle said. "This bill creates cooperation, collaboration and communication with the state of Michigian, and allows us to share in the prosperity from the new economies created by the cannabis industry."
The bill currently awaits advancement from the Committee on Regulatory Reform in the Michigan House of Representatives.
Want more news about the $130 billion tribal economy?
Tribal Business News publishes thoroughly reported and well-crafted stories about Native businesses and entrepreneurs, growth and expansion strategies, best practices, economic data, government policy and other relevant business news. Tribal Business News is required reading for tribal council members and leaders of Native businesses, as well as state and federal legislators, policymakers, economic developers, entrepreneurs, bankers, lawyers and anyone interested in doing business in Indian Country.
Sign up for our free newsletter to track Native business and the tribal economy. Or sign up for a premium digital subscription ($99/year or $10/month— cancel anytime) to gain full 24/7/365 access to our business news reporting. Megwetch.