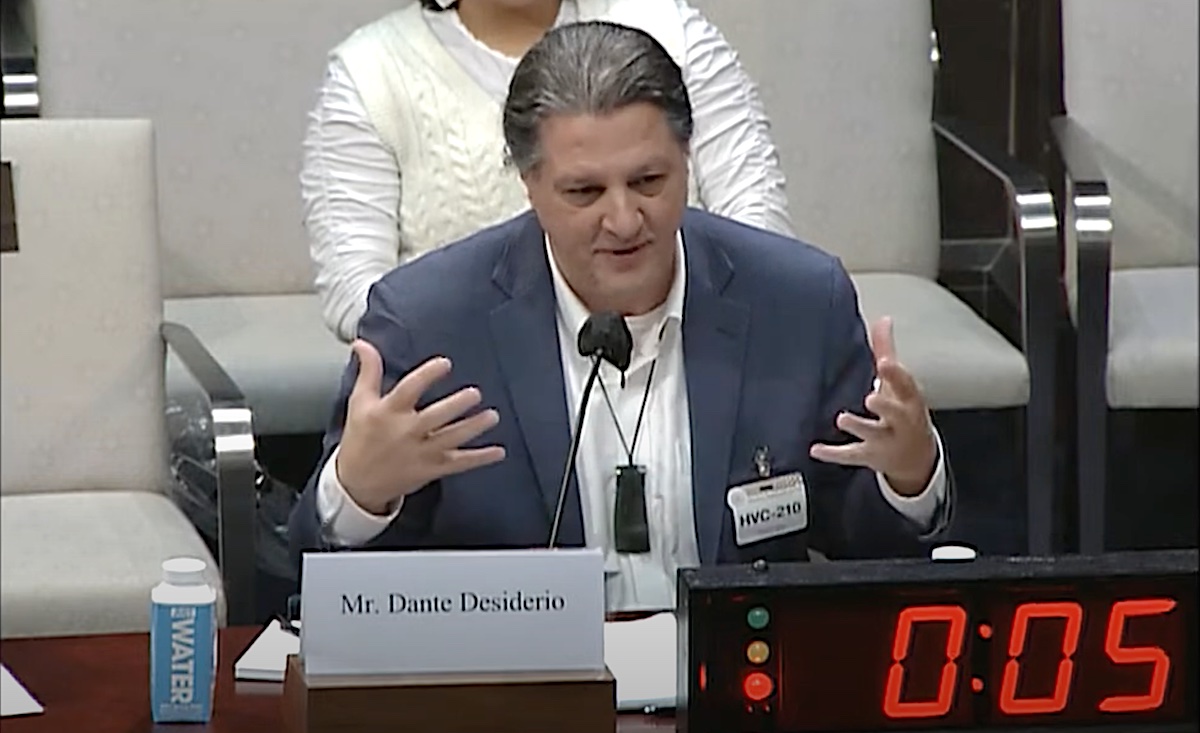 Details

Economic Development
When it comes to economic development in Indian Country, sovereignty matters.
That was the conclusion U.S. Rep. Gwen Moore, D-Wis., arrived at following a roundtable discussion with tribal leaders and economic development executives hosted by the U.S. House Select Committee on Economic Disparity and Fairness in Growth last week.
Core barriers to building Indian Country economies — land bureaucracy, a lack of access to credit, jurisdictional complexity — all stem from a failure by the federal government to recognize the sovereignty of tribal nations, Moore said.
"All of our witnesses have made the same testimony, that this is a nation-to-nation relationship," Moore said.
Never miss the biggest stories and breaking news about the tribal economy. Sign up to get our reporting sent straight to your inbox every Monday morning.
Moore's remarks came on the heels of testimony Thursday from Fort Mojave Tribal Chairman Timothy Williams, Oneida Nation Business Committee Councilwoman Marie Summers, Ho-Chunk Nation Vice President Karena Thundercloud, Forest County Potawatomi Tribal Secretary James Crawford, National Congress of American Indians CEO Dante Desiderio, and Peȟíŋ Haha Consulting Founder and Director Patrice Kunesh.
Their testimonies dove into the obstacles that make building economies a struggle for many tribes, as well as specific issues their own communities face. Three of the witnesses — Crawford, Thundercloud, and Summers — hailed from Moore's home state of Wisconsin, and each pointed to particular instances of challenges or obstructions to their self-determination.
Summers cited a litigious relationship with one of the municipalities bordering the Oneida Nation's reservation as an example of the difficulties tribal development face. Summers did not specify which of the eight municipalities bordering the reservation was involved, though a report by the Green Bay Press Gazette notes repeated litigation between the tribe and the Wisconsin town of Hobart.
"There's always a concurrence process that we have to go through. It's not just coming in and saying we're going to build this, build this, build this, but because the jurisdictions cross over, they get complex," Summers said. "So if one jurisdiction does not concur, then any kind of economic partnership or development halts. That's one of the biggest issues we face as Oneida."
Thundercloud said inconsistencies in U.S. tax policy, such as an incentive that accelerated depreciation for business properties on reservations that expired in December 2021, created issues in attracting businesses to trust land.
Building on that point, Crawford emphasized that Native communities needed the flexibility to incentivize attracting businesses to tribal lands.
"We don't have the infrastructure to give (incentives such as tax increment financing and development districts) and things like that to help bring businesses to our land," Crawford said. "If we could maybe get together and come up with a way to do that … that would be an important step.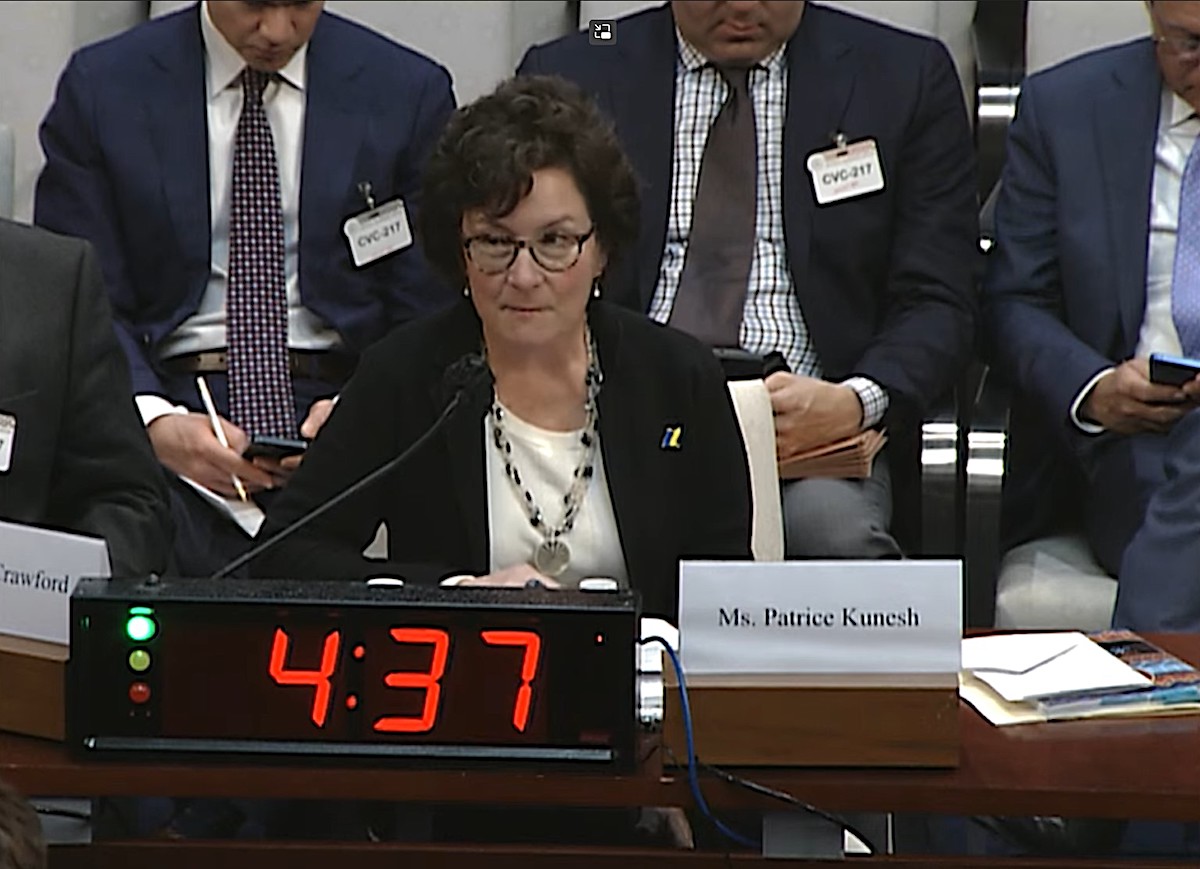 Peȟíŋ Haha Consulting Founder Patrice Kunesh (Standing Rock Lakota) speaks during a roundtable hosted by the U.S. House Select Committee on Economic Disparity and Fairness in Growth last week. (Screenshot)
Kunesh, a Standing Rock Lakota tribal member, said that property rights were key to building those business relationships, and pointed to complex federal bureaucracy and a lack of direct tribal control over trust land as some of the main obstacles in Indian Country.
Cleaning up and streamlining Bureau of Indian Affairs regulations on the use and leasing of trust lands was crucial for improving Native communities' ability to develop and diversify their economies, Kunesh said.
"The greatest area of economic potential really does come from their land," Kunesh said. "Property systems impact economic development, and many economists say property rights are the most important precondition to economic development. When looking at Indian Country, they draw a straight line of blame from complex reservation property systems to persistent poverty."
Desiderio's testimony focused on access to capital, another long-time limiting factor in allowing Native business owners and tribal governments to open and sustain businesses.
He noted that tribal governments are uniquely positioned alongside the federal, state and municipal governments they border in that they do not have a tax base to fund their services and programs. That leaves tribes with two sources of income: federal funding and economic development — and economic development requires capital.
"I equate it to farming or water. If you set out to be a farmer, and you go out and buy the best equipment and you have good lands and good workers and great silos and barns and all that, you will fail if you don't have access to water," Desiderio said. "For economic development, capital is water, and I think viewing things through that lens can be really helpful because Indian Country has been starved and is not receiving the capital it needs."
Desiderio, who prior to his appointment with NCAI served as the executive director of NAFOA (formerly the Native American Finance Officers Association), offered several potential solutions to overcome the barriers to accessing capital in Native communities. He pointed to tax-exempt debt, which offers borrowers longer payback periods and lower interest than traditional loans. Tribes can't currently access tax-exempt debt because the tax exemption requires tribal governments to prove the funds are for "essential government functions."
The problem, Desiderio said, is that neither the U.S. Department of the Treasury nor the Internal Revenue Service have defined "essential government functions" in a statutory way, leading to confusion and frequent refusal of tax-exempt status requests.
"We can't use tax-exempt debt for housing or other essential government functions," Desiderio said. "That discriminatory practice has to change, and that frees up a lot of capital that other governments take for granted."
Moreover, statutory attempts to address access to capital issues in Native communities have failed to actually include Native Americans in the end result, Desiderio said. He pointed to the Community Reinvestment Act of 1977 as one example. While CRA encouraged banks to begin building branches in previously ignored or "redlined" communities, American Indian reservations are often so rural that they weren't included in the scope of the program in the first place.
"None of the banks really see that as a way to get credit for the CRA," Desiderio said. "They do it as a gesture of goodwill, and it takes an awful lot of work for us to get to that point."
Desiderio's proposed solution for many of these problems was a development bank solely dedicated to Indian Country.
Development banks use paid-in federal capital while raising funds on national and international markets to finance a particular sector, demographic or country, typically buoyed by private co-financiers, according to a 2019 report from the World Economic Forum.
A development bank could not only provide safety for other lenders providing capital for Indian Country, but also serve as a mediator between federal programs — which often lack necessary understanding to navigate lending issues in Native communities — and tribal governments, who need technical assistance to implement the capital they do receive.
Alongside clarifying tax-exempt debt and building more consistent tax credits and incentives, a development bank could help build a slow, but steady economy.
"Indian Country needs patient capital," Desiderio said. "We keep expecting a different result, we need to do something different."
At the end of the discussion, Moore circled back to the central issue of sovereignty.
"Tribes are sovereign and maintain a government-to-government relationship with the federal government. The federal government has a trust relationship with tribes," Moore said. "Unfortunately, the U.S. government has too often failed to recognize tribal sovereignty and to meet its trust obligations to tribal people. We have heard you. These are structural problems that relate to sovereignty."
Want more news about the $130 billion tribal economy?
Tribal Business News publishes thoroughly reported and well-crafted stories about Native businesses and entrepreneurs, growth and expansion strategies, best practices, economic data, government policy and other relevant business news. Tribal Business News is required reading for tribal council members and leaders of Native businesses, as well as state and federal legislators, policymakers, economic developers, entrepreneurs, bankers, lawyers and anyone interested in doing business in Indian Country.
Sign up for our free newsletter to track Native business and the tribal economy. Or sign up for a premium digital subscription ($99/year or $10/month— cancel anytime) to gain full 24/7/365 access to our business news reporting. Megwetch.