Here is a round-up of business news from around Indian Country.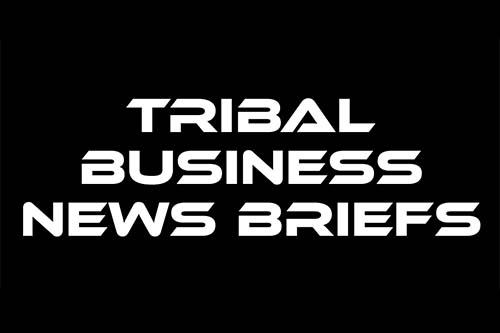 Government
• Patrice Kunesh, of Standing Rock Lakota descent, has been nominated by President Joe Biden to serve as commissioner of the Administration for Native Americans within the U.S. Department of Health and Human Services. Kunesh is the founder of Peȟíŋ Haha Consulting, a social enterprise focused on Native economic development, and was appointed by Biden to the U.S. Treasury Community Development Advisory Board as the representative for Native communities. Kunesh also works at Native American Rights Fund as the major gifts officer. Previously, she's held various federal government positions at the U.S. Department of Agriculture and Department of the Interior. Kunesh also founded the Center for Indian Country Development at the Federal Reserve Bank of Minneapolis. As the Administration for Native Americans, Kunesh will promote self-sufficiency by providing funding for community-based projects, training and technical assistance for Native language preservation, social and economic development, and the administration of American Rescue Plan Act programs.
• Mohegan Tribe Chief Lynn Malerba has been tapped by President Biden to serve as Treasurer of the United States and lead the new Office of Tribal and Native Affairs within the U.S. Department of the Treasury. If approved, Malerba will become the first Native American to serve as Treasurer. In 2010, the Mohegan Tribe Council of Elders appointed Malerba as the 18th Chief, a lifetime appointment. Previously, Malerba served as chairwoman of the Tribal Council and in tribal government as executive director of Health and Human Services. Before working for the tribe, Malerba had a career as a registered nurse, including as the director of cardiology and pulmonary services at Lawrence + Memorial Hospital. As Treasurer, Malerba will also oversee the U.S. Mint, the Bureau of Engraving and Printing and Fort Knox, and will serve as a key liaison with the Federal Reserve. She also will act as a senior adviser to the Treasury Secretary Janet Yellen regarding community development and public engagement. "I am honored and humbled by Secretary Yellen and the Biden Administration's commitment to ensuring that all voices are heard by Treasury as we work together to create an equitable and just society," Malerba said in a statement. "It is especially important that our Native voices are respected. This appointment underscores this Administration's commitment to doing just that. I am excited to serve our communities as Treasurer and for the work ahead."
Energy
• The San Pasqual Band of Mission Indians on June 9 officially commissioned a microgrid system at the Tribal Government Complex in Valley Center, Calif. The tribe partnered with Industria Power to build and launch the microgrid, an integrated renewable energy system that supplies critical government facilities, including the San Pasqual Tribal Hall, Law Enforcement, Fire Department, Housing Services, and Education buildings that serve as community shelters. The tribe developed the project to improve its energy independence and resilience, achieve zero net energy consumption, reduce energy costs, and minimize its environmental footprint. San Pasqual selected Industria Power to design and build the project through a competitive RFQ process. Industria Power partnered with Gridscape Solutions, which provided advanced artificial intelligence-based software and design. Under an agreement with the tribe, Industria Power and Gridscape will provide operations and maintenance services for the next 25 years, according to a statement. "This complex solar microgrid built for this community is a great example of self-sustainable energy in the region," Industria Power CEO and President Ralph Ciarlanti III said in a statement.
Gaming
• Jamul Casino, a gaming venture of the federally recognized Jamul Indian Village in California, named Ram Patrachari as its new Chief Information Officer. Jamul Casino tapped Patrachari to build new technology systems for the operation, with a focus on security and guest experience. Patrachari brings more than two decades of I.T. and casino experience, with stints at Bell Labs, Compaq, Exodus Communications and AT&T Wireless. For the past seven years, Patrachari also has served on the Harvard Business Review advisory council. "Ram's experience and expertise will be absolutely invaluable as we continue to develop our property and grow our casino services," Jamul Casino President and General Manager Mary Cheeks said in a statement. "As we're planning for the next 5-10 years, it became clear that Ram was the perfect fit."
Law
• Grand Traverse Band of Ottawa and Chippewa Indians Chief Judge Kenneth Akini (Kana'iolowalu), a member of the Michigan Tribal State Federal Judicial Forum, was appointed as one of 26 members to the Michigan Supreme Court's new Commission on Diversity, Equity and Inclusion in the Michigan Judiciary. Akini's term ends Dec. 31, 2024. Akini is an attorney specializing in tribal, state and federal laws that relate to Indigenous people. Previously, Akini served as general counsel and prosecutor for the Lac Vieux Desert Band of Lake Superior Chippewa Indians and has represented tribes and tribal businesses across the country. He is a graduate of the Michigan State University College of Law and has a certificate of completion from the MSU Indigenous Law and Policy Center, where he previously served as a fellow.