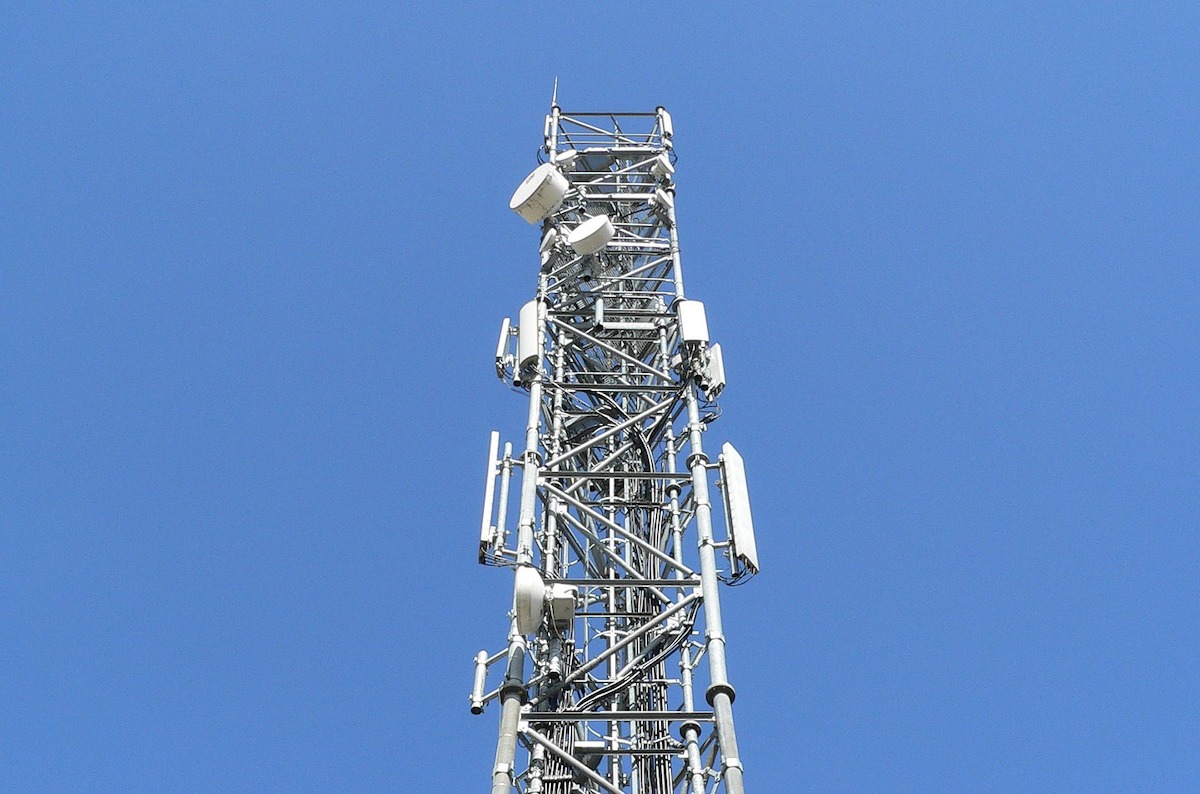 Details

Economic Development
SITKA, Alaska — Tribally owned internet service provider Tidal Networks will expand its coverage into a new area after signing a partnership with the Sitka Tribe of Alaska.
The new tribal enterprise currently is planning to launch fixed 4G wireless internet service in Wrangell later this year. The Central Council of the Tlingit and Haida Tribes of Alaska-owned Tidal Networks now will also bring a similar service to the city of Sitka.
Chris Cropley, network architect for the Central Council of the Tlingit and Haida Tribes of Alaska. (Courtesy photo)In effect, the Sitka Tribe has leased its 2.5 GHz spectrum to Tidal Networks in exchange for the company bringing its wireless access technology to the city. Tidal also will build telecommunications towers in Sitka that will expand the services coming to Wrangell, according to Chris Cropley, broadband network architect for the Central Council of the Tlingit and Haida Indian Tribes of Alaska.
"It really gives us a larger population to work with. Sitka's the tenth largest city in Alaska, so it gives us more people we can serve," Cropley said. "It's an extension of our mission; it's really a perfect fit."
The arrangement will help both Tidal Networks and the Sitka tribe "defend" the 2.5 GHz wireless spectrum licenses they received during a Federal Communications Commission distribution event in 2020, Cropley said.
"You have to justify your use of the spectrum to the FCC, and this will help us do that," Cropley said. "We own the 2.5 GHz surrounding Sitka, and the Sitka tribe owns the 2.5 GHz inside Sitka, so we can make efficient use of that border by crossing it."
Sitka Tribe Deputy General Manager Anne Davis said the partnership addressed the tribe's need for broadband connectivity in the wake of the COVID-19 pandemic.
"Broadband internet is a necessity, not a luxury," Davis said. "The pandemic demonstrated that our kids need broadband to learn, adults need it to work, and elders need it to stay connected and access services."
Davis added that the partnership would bring "affordable" connectivity to Sitka at no cost to the tribe or city. Tidal Networks' planned build-out in Wrangell is already funded by $15 million in funds from the American Rescue Plan Act awarded to the Central Council of the Tlingit and Haida in 2021.
Tidal Networks plans to take advantage of the federal Emergency Broadband Benefit and Affordability Connectivity Program to provide a $75 monthly plan to Sitka citizens as well as a $75 monthly discount per household.
For a prior report, Tidal Networks told Tribal Business News that it targets 100 megabit download speeds and 20 megabit upload speeds. In Sitka, existing commercial plans targeting the same or greater speeds begin at $155 a month, according to broadband access tracker BroadbandNow.
"This is a great example of how tribal governments — both regional and local — provide benefits to Sitka," Davis said.
Tidal Networks hopes to build similar partnerships with other tribes in the region, continuing to expand the enterprise's "public-focused" offering to areas where broadband access is either prohibitively expensive or nonexistent, Cropley said.
"That's the hope and that's why we're working so hard on it," he told Tribal Business News. "This partnership means we can close the digital divide by bringing better technology to more people at a lower cost."
Tidal Networks' efforts build on a groundswell of public funding and support for tribal broadband service in Alaska and across the rest of the United States. Tribes have often been underserved or entirely unserved by existing networks, which makes the billions of dollars of funding an important moment for Native communities, Cropley said.
"I think everybody's recognizing how important this is for tribes right now," he said. "I've never had to tell people why they want the internet, but I think this is a sign that our policymakers are seeing that we need to provide access to everybody."