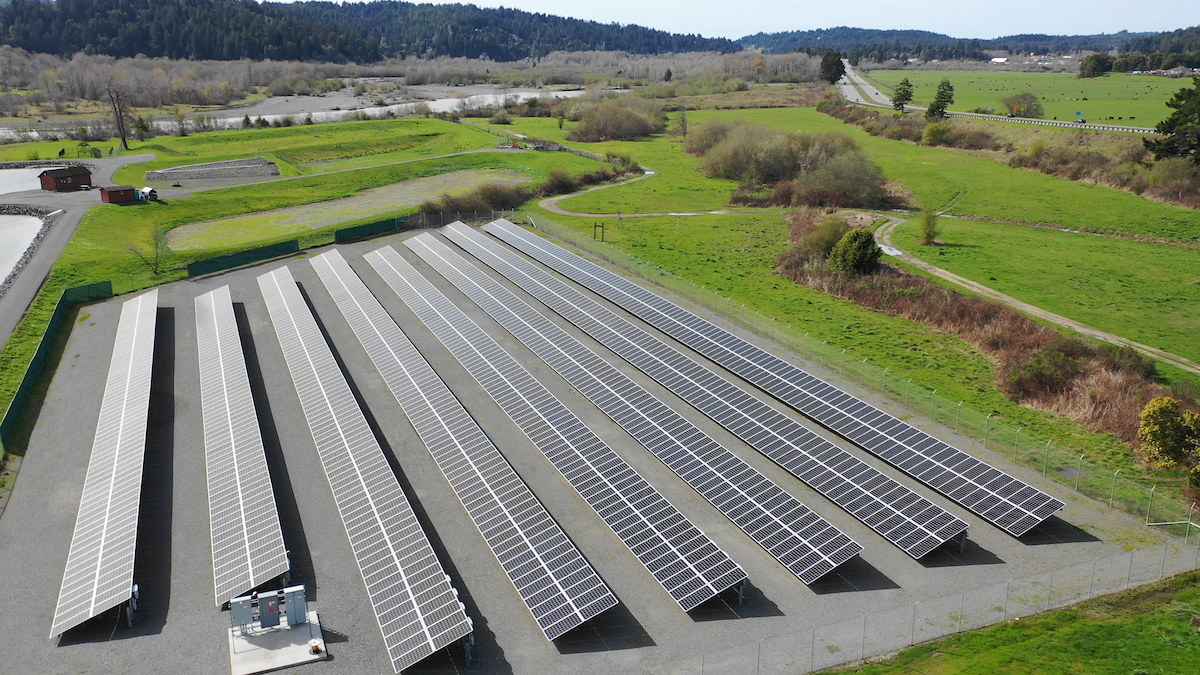 Details

By

Matthew Gryczan

Economic Development
BLUE LAKE, Calif. — When you live in a remote area prone to earthquakes, wildfires, and power outages, you quickly learn to be self-reliant and resilient. And if you happen to be the Blue Lake Rancheria of California, you make it your business to teach others how to weather whatever Mother Earth and man throw at you.
If all goes according to plan, the Blue Lake Rancheria will break ground this year on an $8 million training center and business incubator that will trade on the tribe's reputation for emergency preparedness and fierce determination to build a stable economy with a small carbon footprint.
Tentatively titled the Toma Resilience Campus (Toma is the word for "sun" in the tribe's Wiyot language), the 20,000-square-foot center will serve a four-county region surrounding Eureka with classrooms, a business incubator, a workshop for small-run manufacturing, a commercial kitchen, and possibly a retail store for emergency supplies.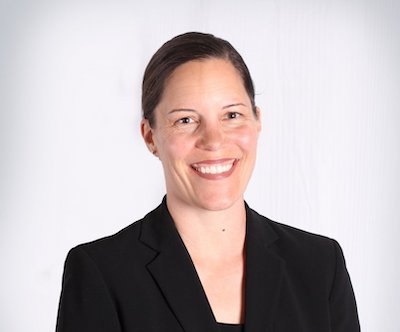 Jana Ganion, sustainability and government affairs director at Blue Lake Rancheria. (Courtesy photo)"I think rural tribal areas will be in the forefront of innovation in climate solutions — based on the resources that we have to work with," said Jana Ganion, sustainability and government affairs director at Blue Lake Rancheria.
Ganion explained that emergency preparedness goes hand in hand with climate-resilient innovation because they both rely on being efficient with limited resources.
Surrounded by state parks and national forests, Blue Lake Rancheria is a federally recognized tribe of about 50 members that operates a casino, hotel, the Sapphire Palace Event Center and gas station on 100 acres of tribal land.
"It may not sound like it, but we're in a remote location," Ganion said. "We may be about 300 miles north of San Francisco, but it's not 300 miles on Interstate 5 — it's 300 miles at 40 miles an hour as opposed to 75 miles an hour."
Its unique location gives it both charm and challenges. Humboldt County experiences earthquakes above 1.0 magnitude or more almost daily. The area was hit by more than 580 earthquakes in the past year, according to VolcanoDiscovery.com. Tucked away in redwood forests, the area is also prone to wildfires that require evacuations. Power outages are common: The Lost Coast Outpost website reports daily active and restored outages.
Never miss the biggest stories and breaking news about the tribal economy. Sign up to get our reporting sent straight to your inbox every Monday morning.
Blue Lake Rancheria responded by developing and building a microgrid of solar panels that can generate 480 kW of electricity to power the 55,000-square-foot casino, 102-room hotel, and other buildings on the complex.
Ganion, who oversaw the microgrid project, said it is a complex system that can automatically disconnect and reconnect from the main grid during outages. Parts of the microgrid include switchgear, inverters, battery storage systems and backup generators.
"The microgrid allows our facilities to be in continual operation through emergencies that we know we're going to experience, but it also serves as a learning laboratory for others who want to become resilient," Ganion told Tribal Business News.
The $6.3 million microgrid received a $5 million grant from the California Energy Commission's Electric Program Investment Charge program, with the remainder raised by Blue Lake Rancheria.
All the effort at self-sufficiency has not gone unnoticed. The Federal Emergency Management Agency chose Blue Lake Rancheria to receive its 2017 John D. Solomon Whole Community Preparedness Award in 2017 for "proactive efforts to address emergency preparedness challenges." In addition, the U.S. Department of Energy named Blue Lake Rancheria a Climate Action Champion in 2014.
The tribe will now try to extend its experience in reducing carbon emissions into training at the Toma Resilience Campus to come up with a way to practically insert carbon accounting into the launch of new businesses and products.
"It's hard enough to start a business or launch a new product," Ganion said. "But we want to make it easy — through policy, through tools, through mentoring — to figure out what the lowest carbon solution is to a product or service that somebody would want."
Part of that mission is to foster economic development in Humboldt County, which has a population of approximately 140,000 people.
"This area really has not seen any new industry in over 50 years," Ganion said. "It's been largely timber and cannabis, with cannabis as the last major industry to come to this region."
Aside from its legal status, cannabis farming has had some serious environmental effects on the area.
Ganion said the proposed Great Redwood Trail might boost the local economy with an influx of hikers and bicyclists. The trail would connect parts of old railroad grade to create a 300-mile-long trail from Blue Lake Rancheria south to San Francisco. Visitors using the trail theoretically could be served by new businesses launched at the Toma Resilience Campus.
"What do we really need to move the needle on climate solutions?" Ganion said. "We need a place to work on it. We hope to prove that model here."
--
About the author: Matthew Gryczan is founder of SciTech Communications and a veteran business journalist and editor, including for the likes of Crain's Detroit Business and The Grand Rapids Press.