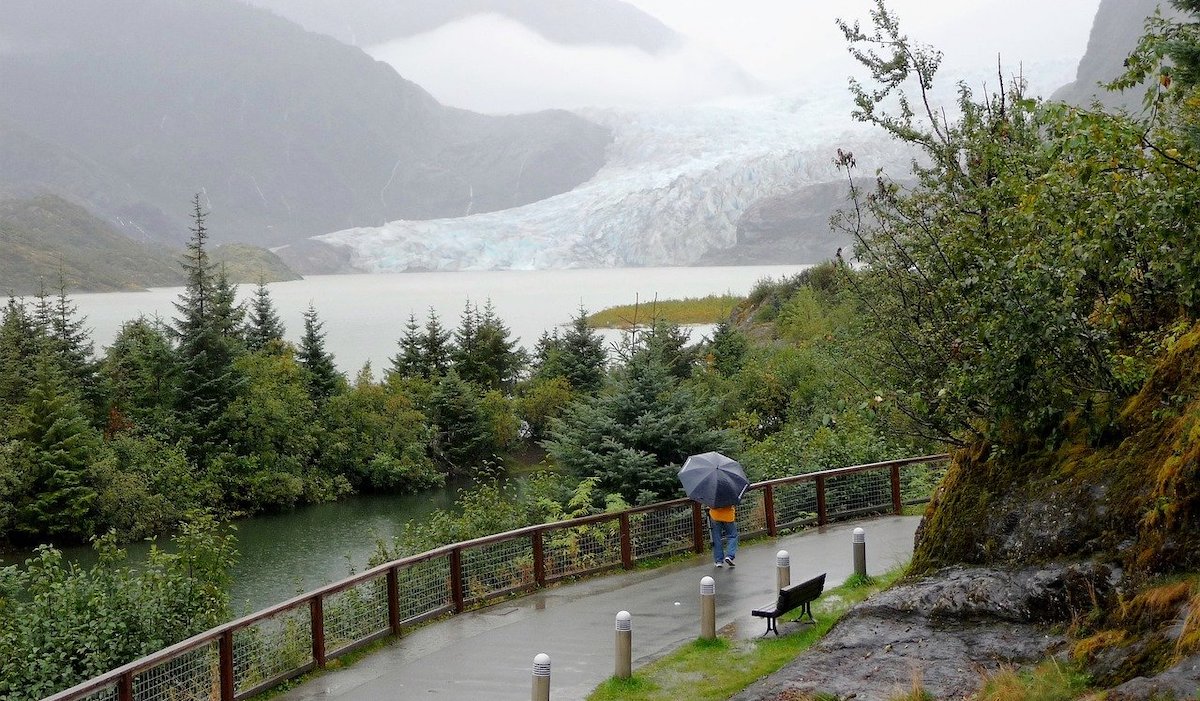 Details

Economic Development
Three south Alaskan groups have received $12.4 million from the U.S. Department of Agriculture to support regionally led conservation and economic growth efforts.
The agreements stand with three groups: the Central Council of the Tlingit and Haida Indian Tribes of Alaska, regional economic development organization Southeast Conference, and Juneau-based community development financial institution Spruce Root.
The USDA funds will support 20 projects led by the three groups, including fishery improvements, forest improvement programs such as selective logging and regrowth, and food security efforts.
Sustainable Southeast Program Director Ralph Wolfe called the money emblematic of the USDA's renewed focus on cooperative development with local organizations in Southeast Alaska.
"It's a different approach they're taking; it's something new they're trying out," Wolfe told Tribal Business News. "It reflects a lot of the work we've done in the last 11 years. We've done our work from the community out, and they saw it was working, so they're inviting us to be partners now."
Never miss the biggest stories and breaking news about the tribal economy. Sign up to get our reporting sent straight to your inbox every Monday morning.
That stands in contrast to the agency's previous strategy of attempting to build programs and outreach in the area on its own, Wolfe said.
Tlingit and Haida President Richard Chalyee Eesh Peterson echoed that sentiment.
"This cooperative agreement is truly an innovative approach taken by the USDA," Peterson said in a statement. "It is an exciting step forward and an example of what we can do when we listen to the needs of our people and work together to bring sustainability projects to our Southeast Alaska communities. This is the type of community development that will bring real solutions and Tlingit and Haida are committed to being a partner in the locally driven collaborative work to help future generations."
The $12.4 million, administered by the U.S. Forest Service, represents roughly half of a $25 million investment from the USDA in the Southeast Alaska Sustainability Strategy. Announced in July 2021, the strategy aims to improve economic development in the region by way of building partnerships with local groups. The first half of the funds were distributed throughout early 2022 and included $9 million for conservation projects in the area.
All told, roughly 50 percent of the $25 million has been distributed to tribal or Native-led projects or causes, according to the USDA website.
The keystone of the strategy focused on ending the large-scale old growth timber harvest of the Tongass National Forest, turning instead to projects aimed at forest restoration, resilience and recreation.
Those efforts have borne fruit — sometimes literally — in the subsequent projects now underway thanks to the funding.
The City and Borough of Wrangell, for example, received $100,000 to expand its management program for wild blueberries, while the Sitka Tribe of Alaska received $225,000 to partner with state and federal agencies in "co-stewardship" of the tribe's lands.
The largest tribal award landed with the Tlingit and Haida tribes, who received $750,000 to build the Alaska Youth Stewards program, which will "encourage youth to participate in decision-making tools that have potential or direct effects on traditional ways of life." (The largest overall award of $1 million went to the National Forest Foundation to support watershed restoration projects such as young-growth forest management and habitat improvement projects.)
The Tlingit and Haida also received $525,000 to develop a wildfire program in cooperation with the Forest Service, supporting a full crew of forest firefighters. The project description calls the effort the first such Native-led wildfire program in the region.
The projects each represent a partnership rather than merely dumping funding on an issue, Southeast Conference Executive Director Robert Venables said. He attributed the shift to the USDA witnessing how "complicated" its programming had become without the aid of local partners.
"They're seeing what kind of problems we were running into in applying and getting this funding, and seeing how cumbersome all their programming is. They're seeing that and trying to go forward with us," Venables said. "We're hoping to strengthen that relationship and build these partnerships out and see how those projects can really benefit from that collaboration."
Spruce Root Executive Director Alana Peterson said the funding was a start, but more work was still on the table. Moreover, the need far outstripped the initial $25 million investment in the strategy.
"We are grateful for USDA's investment, and we also know more must be done," Peterson said in a statement. "Since the USDA's initial announcement about the strategy, more than 289 investment proposals have been brought forward totaling more than $276 million, which indicates both a need and excitement for home-grown, local priorities that reflect the values and peoples of the region."
Want more news about the $130 billion tribal economy?
Tribal Business News publishes thoroughly reported and well-crafted stories about Native businesses and entrepreneurs, growth and expansion strategies, best practices, economic data, government policy and other relevant business news. Tribal Business News is required reading for tribal council members and leaders of Native businesses, as well as state and federal legislators, policymakers, economic developers, entrepreneurs, bankers, lawyers and anyone interested in doing business in Indian Country.
Sign up for our free newsletter to track Native business and the tribal economy. Or sign up for a premium digital subscription ($99/year or $10/month— cancel anytime) to gain full 24/7/365 access to our business news reporting. Megwetch.