As tribes grapple with a historic rush of federal funding intended to get underserved or unserved areas online, Native-led organizations have stepped up to help navigate the process.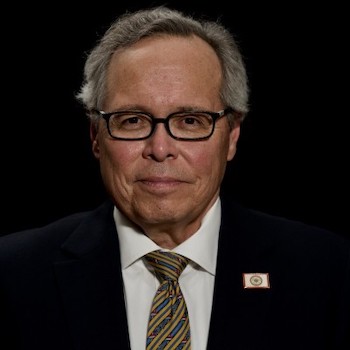 One such firm, Tribal Communications LLC, has partnered with software development company Ready.net, a provider of data services and management tools for small-scale, community-focused broadband providers. The move expands data gathering and deployment planning for tribes by leveraging Ready.net's data tools.
The partners also are launching a Tribal Community Broadband Toolkit to assist tribal nations in establishing their empirical connectivity data and profiles. Additionally, they are establishing a Tribal Broadband Community on Broadband.money, a forum and social media channel provided by Ready.net that's focused on supporting grant applications and funding.
Improved data could help tribes in writing better broadband grant applications, said Joe Valandra, senior vice president at Tribal Communications.
"Ready.net brings a suite of technical tools that allow us to do more efficient, more economical mapping and other data gathering, and improved data presentation for both strategic planning, and data that's necessary for grant applications," Valandra, a citizen of the Rosebud Sioux Tribe, told Tribal Business News.
Valandra said Broadband.money's forum service, which resembles a social media akin to Facebook, provides a way to disseminate information quickly between audiences. On the forum, Tribal Communications has established a community — almost 100 strong and growing, according to Valandra — centered on sharing information between tribes applying for funding or trying to deploy the funding they've received.
"It's not limited (to Tribal Communications customers), and we make a big effort not to just promote Tribal Communications so we can have a robust discussion in that format about the issues, the problems, successes, and share resources and ideas to help tribal communities better access funds, do better planning and help solve problems," Valandra said.
Never miss the biggest stories and breaking news about the tribal economy. Sign up to get our reporting sent straight to your inbox every Monday morning.
The partnership operates off from a memorandum of understanding, with Tribal Communications pulling in Ready.net when needed to help get a tribe's data-gathering tools off the ground and using Broadband.money to share information with a widening swathe of tribal broadband builders.
Both are crucial functions amid the bevy of available federal grants, feasibility studies and other growing pains tribal governments currently face in trying to get connected, Valandra said.
"Between those two major things, it's really enabled us to provide better service, more economical service on the technical side, and enabled us to reach more people, and to advocate certain critical positions," Valandra said. "It's a great partnership from all those points of view."
Ready.net co-founder Jase Wilson said the partnership with Tribal Communications brings some new opportunities to reach out to tribal communities.
"It's time tribes everywhere get strong, reliable access to broadband," Wilson said. "We're excited to help them with our purpose-built tools to help tribes win their fair share of broadband resources."
Ready.net and Broadband will reinforce Tribal Communications' existing services, which aim to help Indigenous communities build their own providers from the ground up. Tribal Communications provides technical assistance for "decision makers at the tribal level" during the grant applications process and develops a strategic plan for eventual network deployment
"We help create that strategic plan — it compiles all the necessary data, demographics, current services," Valandra said. "It's a whole layered map concept of different data points."
The data are essential throughout the entire build-out process, during which Tribal Communications will help tribes identify potential construction partners and eventually train a new workforce for the impending operation.
"We're developing another workforce development strategy to help tribal members become trained, certified and in some cases degreed to work on the planning side, to work on the deployment side, and to work on the operations side," Valandra said. "We've taken a comprehensive view of this, and we've worked to build Tribal Communications into a resource from start to finish."
Establishing broadband on underserved reservations is a major issue for Native communities that was brought to light in the face of the COVID-19 pandemic. With many projects embarking on the first steps as a result of new funding and data, tribes need to build those services on sound data and through good planning, Valandra said.
"Broadband is a necessary service in modern life, but it's not as fungible as people might think," Valandra said. "You've got to build the right kind of access and the right kind of services."