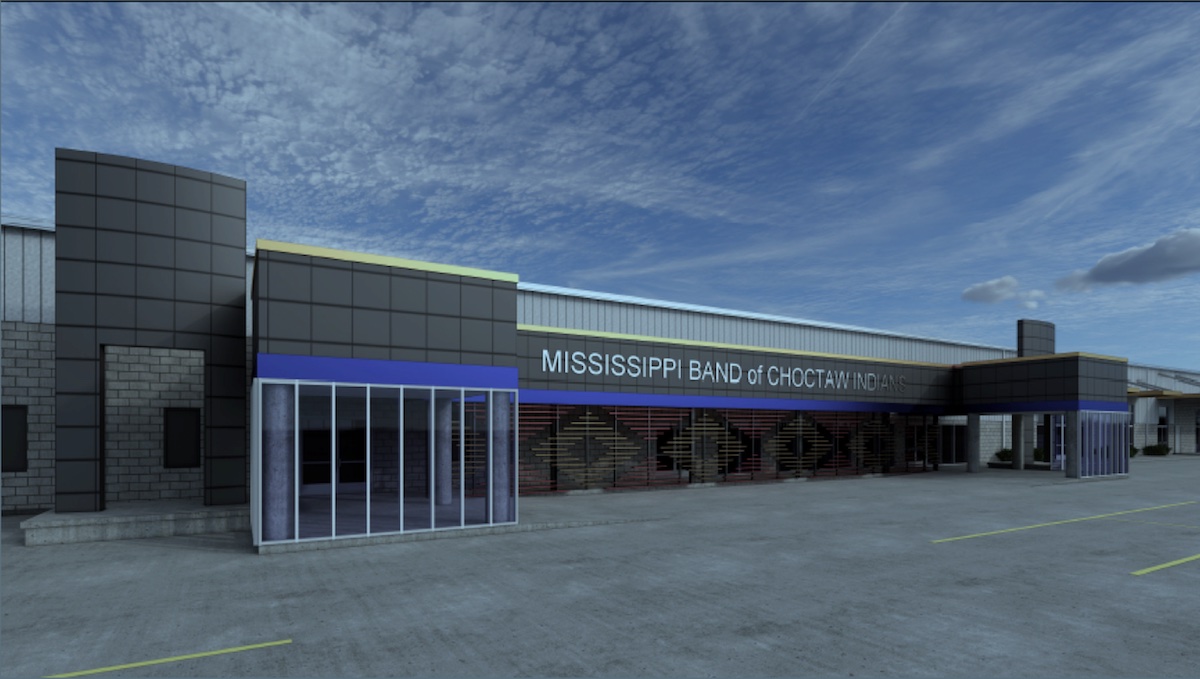 Details

By

Elyse Wild

Economic Development
CHOCTAW, Miss. — Backed by a new $5.8 million federal grant, the Mississippi Band of Choctaw Indians is planning to renovate and expand its Advanced Workforce Training Center to better meet the needs of tribal members.
The expansion will build the capacity of current training services for the chronically unemployed and upskilling existing workers to bolster various sectors of the tribe's workforce.
The funds come via the Commerce Department's Economic Development Administration which is overseeing the Indigenous Communities program, a $100 million initiative in the American Rescue Plan Act designed to support tribal communities disproportionately affected by the COVID-19 pandemic.
John Hendrix, director of economic development for the Mississippi Band of Choctaw, says that workforce training is the tribe's primary strategic focus.
"We looked at what is already being done and handled and where are the gaps," Hendrix told Tribal Business News. "We have an ongoing need to have more people skilled with the trades."
Never miss the biggest stories and breaking news about the tribal economy. Sign up to get our reporting sent straight to your inbox every Monday morning.
The Mississippi Band of Choctaw has more than 11,000 enrolled members and is the only federally recognized tribe in the state. The reservation is made up of 35,000 acres of trust land across 10 counties in east-central Mississippi.
Overall, Mississippi has the nation's highest poverty rate at nearly 20 percent.
With 3 million square feet of building and 2,000 homes to maintain, multiple health clinics, and a 120-bed nursing home, the tribe has a high demand for workers skilled in HVAC, electrical, plumbing, and industrial controls and health care workers.
Hendrix says the Advanced Workforce Training Center is focused on providing training for these jobs immediately available on the reservation. All programs are nationally certified, and all tribal member employees who complete a certificate to strengthen their skills receive a pay raise.
"It's a win-win," Hendrix said. "They get a pay increase, more skills, a nationally recognized certificate, and we get a more capable workforce. That is the model that has worked for us."
Currently, 4,500 tribal members participate in the workforce, another 60,000 workers are available in the region, according to the data from mschoctawbusiness.com. To drive participation in the workforce training programs and remove any barriers caused by time constraints and commitments at home, tribal businesses allocate four hours of the work week for people to attend their classes.
"We want to create positive change without causing a negative impact on people's day-to-day," Hendrix said. "Building that into the workweek has been a great success. The alternative is to have to go on weekends and after work, and people just don't do that."
While the tribe also partners with East Central Community College to offer college credits and vocational certificates to tribal members, the 40-minute drive can be prohibitive for many prospective students.
"Again, people just don't do that," Hendrix said of making the trek. "Having this center on tribal lands is a huge benefit to the community."
The award for the training center comes on the heels of an August announcement that the tribe received $8.4 million grant award from the Tribal Broadband Connectivity Program, funded by the National Telecommunications and Information Administration (NTIA).
"With many schools, business and service operations now being conducted online, the need for broadband internet access is more important than ever," Tribal Chief Cyrus Ben said in a statement. "The funds from this Tribal Broadband Connectivity Program Grant Award will provide direct access to broadband inside homes and pave the way for the expansion of Wi-Fi, emergency services, tribal benefits access and more. We will be making high-speed broadband service available where, in many cases, none currently exists."
Hendrix says that within 12 months, every home and building on the reservation will be equipped with high-speed broadband internet. With that, comes a need for I.T. professionals and training to help the community safely take advantage of educational and career opportunities the internet offers.
"On the I.T. side, we are going beyond employees and reaching out to the community," Hendrix said. "The internet opens up a whole new world for jobs. It is a rural community, and we are trying to make as big of a positive impact as we can with this infrastructure."