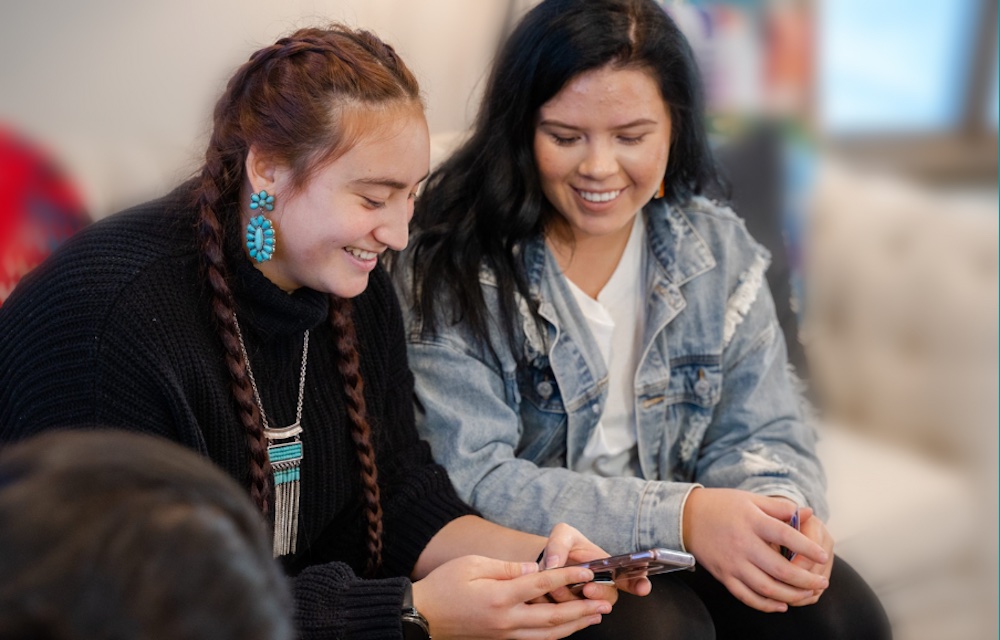 Details

Economic Development
PENDLETON, Ore. — A tribally-owned Oregon-based company is among several organizations nationally that have secured funding for a position that will support tribal members in navigating their newfound broadband access.
Cayuse Native Solutions is a Confederated Tribes of the Umatilla Indian Reservation enterprise that provides an array of services to tribal governments, enterprises, and Native-owned businesses. The organization received $380,369 from the National Digital Inclusion Alliance (NDIA) to train and support a digital navigator.
The Alliance describes itself as a nonprofit organization marrying grassroots coalition building with technical assistance and philanthropy to close the digital divide.
The funding is targeted at the knowledge gap that must be addressed to close the digital divide beyond building out new fiber backbones or switching on new wireless towers.
Connecting a household and giving them a laptop will generate different results than also having a touch point to ensure they know how to use the technology and how best to take advantage of broadband connectivity opportunities, said Debra Croswell, executive managing director of Cayuse Native Solutions.
Croswell said that Cayuse has been interviewing tribal members for the position and plans to fill the position by the end of October to serve as a member of the Alliance's inaugural Digital Navigator Corps.
"This totally fits in that effort to close that digital gap," Croswell told Tribal Business News. "A lot of what this digital navigator will be doing will be a trusted guide or resource to help people boost their digital schools, learn how to do different things online that maybe they haven't had the knowledge to do yet. The goal is to increase their digital literacy."
Never miss the biggest stories and breaking news about the tribal economy. Sign up to get our reporting sent straight to your inbox every Monday morning.
Cayuse Native Solutions joined six other tribal-led National Digital Inclusion Alliance grantees, including the Cherokee Nation in Oklahoma; the Alaska Federation of Natives; the Gila River Broadcasting Corporation in Arizona; the Hoopa Valley Public Utilities District in California; the Lummi Indian Business Council in Washington; and the Pueblo of Jemez in New Mexico.
That's in addition to three organizations whose projects will serve tribes, including the Forest County Broadband Committee in Wisconsin, the National Digital Equity Center in Maine, and the Washington State University Extension in Grays Harbor County in Washington.
For Cayuse Native Solutions, the new digital navigator will lead a two-and-a-half-year program to teach Umatilla residents basic computer usage, how to connect to the internet and digital work skills. The program also will distribute laptops and tablets to eligible tribal members.
Croswell said the digital navigator will help Cayuse Native Solutions, and its parent company Cayuse Holdings, turn government and enterprise-facing I.T. services inward to support community members in getting online.
"We have a lot of tribal staff, we have a lot of enterprise staff who are I.T. people, but their jobs are focused on tribal government or enterprise employees. There's not been much focus on community members themselves," Croswell said. "When we saw this program and we learned about it, we thought this would be a great start to keep pace as our internet opportunities expand here on the rez, to make sure our community members can keep up as well."
Cayuse Native Solutions also plans to leverage the digital navigator's help with the tribe's Community Development Financial Institution, Nixyaawii Community Financial Services, potentially opening new opportunities for tribal members to leverage their new connectivity to start online businesses.
"Nixyaawii is kind of the main support for our local business people, our tribal entrepreneurs," Croswell said. "We'll be able to connect our navigator with them and have that become a resource for the small business community as well."
The Umatilla tribes are in the process of seeking federal funding for improving connectivity on the reservation. The tribe recently expanded wireless services to new customers, and the digital navigator will join the tribes' broadband team in their multi-year effort to bring the whole reservation online.
While connections remain spotty in many areas of the community, the divide is slowly narrowing. As that progress continues, Croswell hopes to keep the digital navigator position going beyond the initial funding period.
"The funding is for three years. We hope we'll be able to sustain it afterward, but we don't know yet," she said. "We'll have to figure that out down the line."
While individual National Digital Inclusion Alliance grant amounts were not available, recipients will receive between $320,540 and $389,840 for a total of $6.6 million in funding. Each award will be distributed over three years to support digital inclusion programs and equipment.
The funding comes from a $10 million grant from Alphabet's philanthropic arm, Google.org.
The Alliance noted that Google.org is working with New Mexico-based AMERIND Critical Infrastructure, a Santa Ana Pueblo-owned broadband enterprise, to support its tribally-led or tribally-serving efforts.
"The National Digital Navigator Corps will embed digital inclusion advocates across Indian Country," Geoffrey Blackwell, chief strategy officer and general counsel of AMERIND said in a statement. "This important strategy will address the breadth of inclusion needs where they occur — at home in Native communities — and will help our Tribal Nations take their rightful place in the world through the internet."
Want more news about the $130 billion tribal economy?
Tribal Business News publishes thoroughly reported and well-crafted stories about Native businesses and entrepreneurs, growth and expansion strategies, best practices, economic data, government policy and other relevant business news. Tribal Business News is required reading for tribal council members and leaders of Native businesses, as well as state and federal legislators, policymakers, economic developers, entrepreneurs, bankers, lawyers and anyone interested in doing business in Indian Country.
Sign up for our free newsletter to track Native business and the tribal economy. Or sign up for a premium digital subscription ($99/year or $10/month— cancel anytime) to gain full 24/7/365 access to our business news reporting. Megwetch.