When Mary Jane Oatman was seven years old, her grandparents were arrested for growing marijuana on the Nez Pierce Reservation in central Idaho, where the family lived.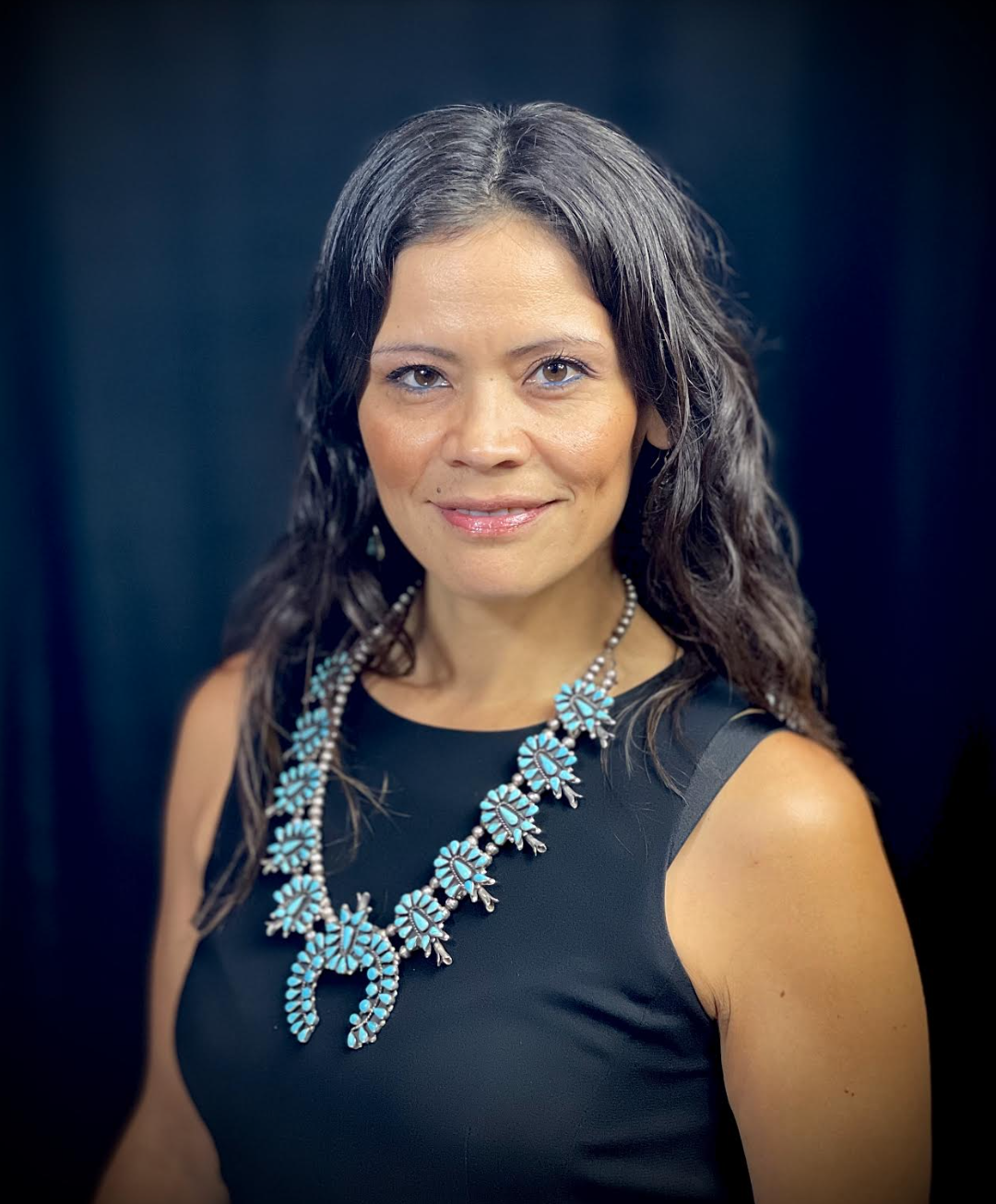 "It is a very healing medicine," Oatman said. "When my grandma came home, she talked about it as medicine — I've known that since I was a very little girl."
Oatman spent most of her career in Indian education policy, serving as the youngest president of the National Indian Education Association. In 2010, Oatman was appointed by the Obama administration to serve on the National Advisory Council on Education.
These days, Oatman serves as the executive director of the recently launched Indigenous Cannabis Association, publisher of THC Magazine, and founder of the Indigenous Cannabis Coalition. She helps tribes and Native entrepreneurs navigate regulations, networks and access capital to launch cannabis enterprises.
Oatman (Nez Pierce) spoke with Tribal Business News about the economic effects cannabis can have on Indian Country, barriers within tribal nations, and how tribes can collaborate to leverage opportunities from "the new green buffalo."
You have a background in Indian education policy. How did you get into cannabis?
In 2014, I had heard about the Farm Bill passing and about tribes being left out, and that's really when I started to shift gears. I saw the need for education around hemp fiber industrial opportunities and knew that was going to be something of a challenge because of the negative impact around the plant itself. I shifted gears in 2015, officially just starting to transition more of my own education around the failed policies and the laws with the USDA serving tribes. I started doing data mining, trying to figure out what tribes were interested in the industry, which tribes had a history with the plant itself. That led me to a deeper inquiry about which tribes are putting pre-colonial history with the cannabis plant.
What did you find?
I found that not very many tribes really are very open to talking about it on the tribal side of things. I realized there's one Nez Pierce Tribe of Idaho, but we're made up of a very robust, loving community of over 3,500 tribal members. I know many of our family members that have had that relationship with the plant for many, many decades. So, in talking with some of my elders, I started learning more about our history and some of our fiber culture that has kind of been lost in the industrial age.
That's interesting because the Indigenous relationship with the plant in the historical context is not necessarily widely discussed when we talk about today's industry.
I realized that on the fiber side of things, we have a huge responsibility in the transition with climate change. Indian Country really has the opportunity to lead in that direction because we have sovereignty over our land. We have the ability to shift gears a little bit quicker than mainstream agricultural communities and dive deep into industrial hemp and fiber. A big part of that is because it connects us back to many of our pre-colonial cultures. The Nez Pierce people were rope makers. The cultivation and the processing of our rope created trade commerce for our entire Columbia Plateau system.
When I first heard the term 'new green buffalo,' I thought, 'It really is.' If we start getting back to the land-based cultural practices and realizing that this plant that many of our communities have relationships with already, if we cut out the taboo and the stigma, most of our tribal communities can start to find their way to see this as a pathway for healthier homes in our community.
We know there are external barriers — regulations and capital — for tribes getting into cannabis. Are there barriers within tribal communities themselves?
Oh, definitely. I say one of the biggest barriers of tribal communities right now is addressing the elephant in the room about how we have community conversations about how the relationship is changing with this plant because of the patchwork of legalization that's happening around the country. We know that that causes us to have this conversation about how this plant never left our communities. It's always been a subculture. A lot of those families are carrying forward that subculture are looking at, "how do we legalize within our tribal law and order?"
They're the ones that are having those uncomfortable conversations. Once we get past the cultural barriers and we start looking at the business side of things, that's really where I would say that it's a general problem. (It's) not just an issue for Indian Country, but access to capital and how to figure out how to turn a historically legacy commodity into a compliant, regulated, business framework commodity for tribal communities. We are at a greater disadvantage in access to capital, historically speaking, for housing and traditional business startups. It is even more complex for the cannabis industry, and it can be predatory.
What resources exist for tribes or Native entrepreneurs that are looking to get into cannabis? CDFIs, the primary lenders in Indian Country, can't lend to cannabis startups.

CDFIs can still help tribes navigate the landscape of all of this.
Due diligence at this point is so critical for tribal communities. It's really important on the consulting side of things as well in the relationships with lenders. We do have some financial institutions that have historically been agricultural lending agencies that are now starting their own cannabis lending side, and they are looking for tribes. This is really an opportunity because they're just opening up within the last six to eight months of this year that we have not seen in the past five years.
Aside from the clear economic benefits that cannabis can have for tribes, what are the other benefits that can proliferate throughout the tribal communities?
It's amazing to be able to work with tribal communities that are doing cannabis outside of the box. The Puyallup Tribe in Washington State operates four recreational dispensaries. They've taken it a step further because they understand the importance of the clinical research side, so they have a partnership with Washington State University and they own and operate a naturopathic facility. It's a clinic where they're offering the opportunity for tribal members to be able to have medical access to cannabis.
They're not penalizing the tribal members under the IHS tribal health model. We've seen this in many reservation communities where if citizens test positive for THC or they are threatened to have their medicines taken away, (they) often get put on pain plans that do not include any compassionate care or cannabis use. Puyallup Tribe is integrating cannabis health and wellness as a healthcare option and then doing its own clinical research on its efficacy with cancer therapy.
It's exciting to see tribes integrating it into their medical models and utilizing their resources from revenue — meaning they are not worried about compromising any federal health care dollars. That is where we see the looming threat: in jeopardizing federal dollars. For tribes, they can take that economic boost from cannabis to supplant some of the federal programs that they previously feared would be taken away.
For tribes that are operating or want to operate in states where cannabis has not been legalized, how can they reach larger markets?
One of the best strategies we are seeing is tribes' land leasing and investing in areas where it is legal. Tribes that do not have a large land base that have economic revenue can invest in other tribal communities that want to enter into the industry. Equity share agreement where it is a win-win model for both tribes. That is the low-hanging fruit.
On the Native entrepreneur side of things, we are seeing that they are also creating opportunities for access for their tribal communities to enter the larger markets. Those are usually the entrepreneurs pushing the tribe along and bringing in outside experts to educate the tribal council.
There are opportunities for tribes in illegal states to start building hydroponic food farm operations to get ready for legalization so that infrastructure is built under food cultivation programs and is ready for cannabis markets.