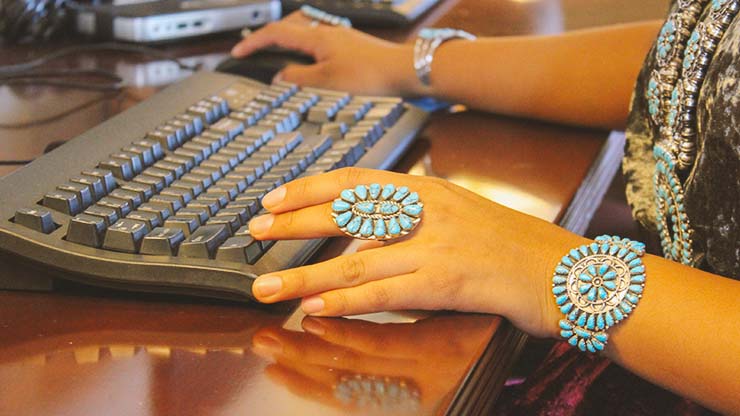 Details

By

Tribal Business News Staff

Economic Development
The Iowa Tribe of Kansas and Nebraska (ITKN) will receive state funds for a broadband project amid a historic surge of support for broadband across the Indian Country.
The Tribe announced an award of $1.4 million through the Kansas Capital Project Funds Broadband Infrastructure Program (CPF). Through a partnership with Doniphan County, Rainbow Telecommunications, and the City of White Cloud, the Tribe will bring new fiber connections to a community of roughly 110 homes, five "anchor institutions," and ten businesses.
Never miss the biggest stories and breaking news about the tribal economy. Sign up to get our reporting sent straight to your inbox every Monday morning.
White Cloud has a significant tribal population that suffered under pandemic conditions requiring remote work, distance learning and telehealth during long-term lockdowns. More than 91% of the community lacks access to the internet.
The CPF grant is part of a $10 billion federal fund targeting capital projects across the United States.The Iowa tribe will use the award to extend underground fiber from an existing termination point on the tribe's reservation to tribal members in White Cloud as funding allows.
The fiber connection could solve connectivity problems in the region caused by "challenging" topography, per the tribe's statement. Hilly forests and bluffs create performance issues for fixed wireless solutions typically employed to cross the "last mile" between traditional fiber and rural customers. The CPF award will enable the tribe to go through the problem, rather than around it.
"This project will bring much-needed broadband internet access to the Iowa Tribe of
Kansas and Nebraska and the surrounding community members in Doniphan County,"
ITKN Chairman Timothy Rhodd said in a statement. "Fast and reliable broadband internet connectivity will allow Tribal members access to critical education, healthcare, smart-farm initiatives, economic development and public safety resources."
The award leverages state support to solve a chronic lack of access in Indian Country, where more than half of Natives in reservation communities remain offline, per prior Tribal Business News reporting.
The state funding follows a flood of federal support, such as the Tribal Broadband Connectivity Program under the National Telecommunications and Information Administration or the Department of Agriculture's ReConnect program targeting rural communities. (Notably, the Iowa Tribe are not listed as award recipients for the TBCP, according to the program's website.)
For both tribal and non-tribal members of White Cloud, the support means finally getting online amid a town-wide revitalization effort, Rhodd said.
"These grant funds will create a better future for the Iowa Tribe of Kansas and Nebraska and rural Kansans as a whole," Rhodd said.