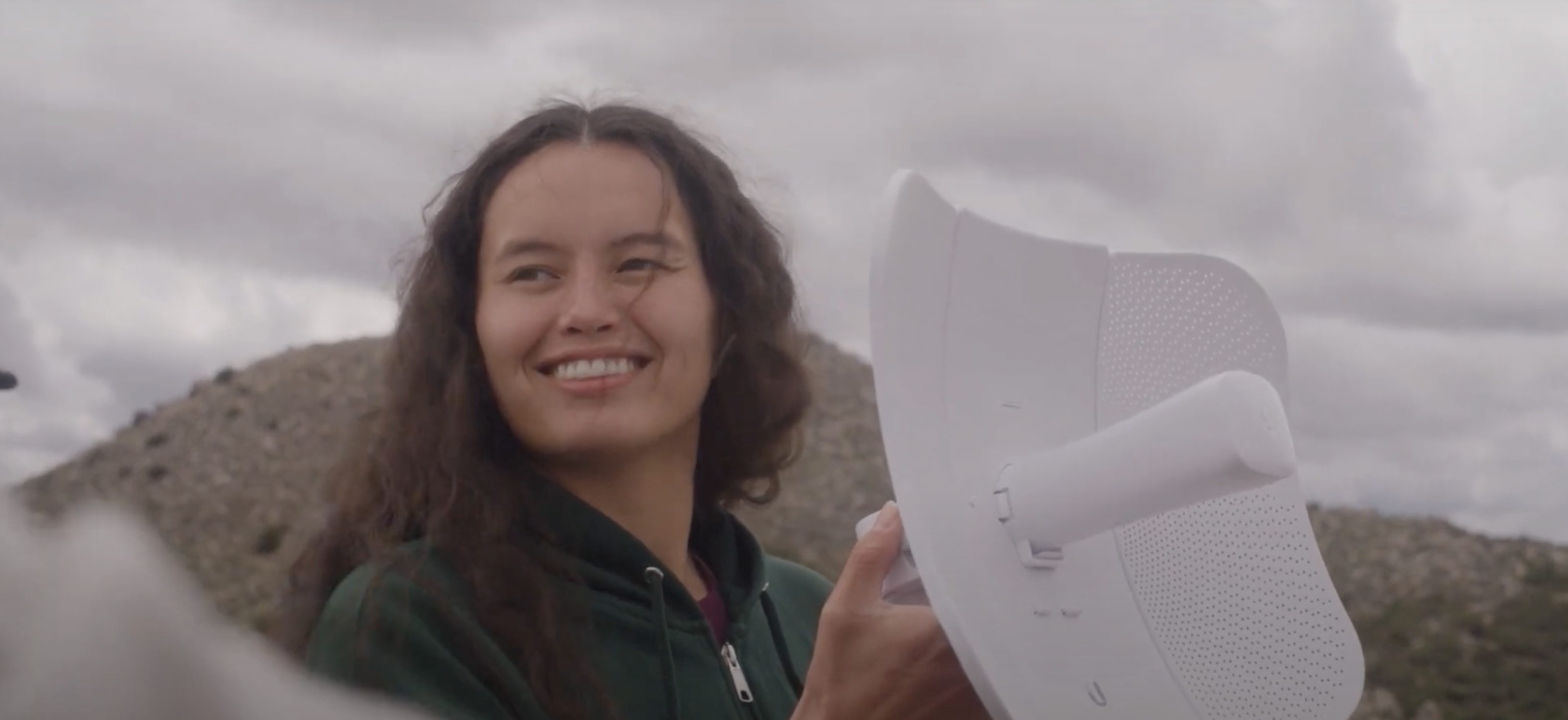 Details

Economic Development
The Palo Alto, Calif.-based Indigenous Connectivity Institute (ICI) has received a $2.7 million, three-year grant to help Native Americans enter careers in broadband.
The grant comes from the Mastercard Foundation, an Ontario-based organization run by the payment company of the same name.
The grant will help ICI, which operates across the United States and Canada, partner with colleges and universities to support Indigenous students training to work in the broadband industry.
ICI aims to help more than 10,000 Native students through the grant. The organization will coordinate with partner institutions to develop "Indigenous-focused" training and support initiatives, such as developing information channels that can reach rural communities and the schools within them.
ICI Director of Indigenous Programs Mark Buell said the money would help build "capacity-sharing" among tribes grappling with an array of fresh opportunities such as newly licensed spectrum bands and a surge of federal funding. Tribes with trained advocates and technicians, Buell said, would be more likely to spot a poor deal with an outside contractor, or know what solutions best fit a rural community where they live and work.
Never miss the biggest stories and breaking news about the tribal economy. Sign up to get our reporting sent straight to your inbox every Monday morning.
"Tribal colleges and universities, other educational institutions, and other organizations that do this work — how can we work with those organizations to help them tailor content to meet the needs of Indigenous communities in both countries?" Buell said. "That really starts with raising awareness of what careers are out there, what they look like, and what could happen for an individual's community if an individual has the skill and resources to drive connectivity and advocacy on their own terms."
Support from the Mastercard Foundation serves as the first major grant for ICI, which formed in 2022 as an offshoot from Palo Alto, Calif.-based connectivity nonprofit Connect Humanity. As an organization targeting both US and Canadian communities, ICI saw an opportunity to "elevate" their programming and reached out to the Mastercard Foundation for support, Buell said.

Jennifer Brennan, Director of Canada Programs at the Mastercard Foundation, said in a statement that her organization saw a "shared vision" in ICI's mission and chose to offer the grant.
"A fast, reliable internet connection is essential to ensuring that Indigenous young people can access high-quality education and meaningful employment opportunities," Brennan said. "The shared vision for this partnership is a commitment to ensuring Indigenous young people and communities have the capacity, support, knowledge, and financial resources to lead digital equity to advance their aspirations and strengthen their communities."
This new effort joins existing "on-ramps" at ICI — namely the annual Indigenous Connectivity Summit, and "tribal broadband boot camps," as Buell described them.
The annual summit, first held in Santa Fe in 2017, brings together Indigenous communities from across the United States and Canada to share knowledge and discuss solutions.
Tribal broadband boot camps serve as quick-study courses. While these bootcamps initially trained tribes on how to quickly implement 2.5 ghz spectrum allocated by the Federal Communications Commission, they soon became a way of helping tribes watch out for scams when reaching out to private companies for support in building new networks.
"That's definitely part of our mandate — making sure that tribes don't have someone who wanders into their community and promises them the world, and then rips them off," Buell said. "We have a term for that - snake oil salesmen."
Both the summit and the bootcamp began at the Reston, Va.-based Internet Society, a larger nonprofit that eventually worked with Connect Humanity to build ICI to support Indigenous networks.Now ICI carries the torch of building shared knowledge and support for a rapidly growing sector in Indian Country, Buell said.
"What was really needed was for the people doing this work to connect with each other, and that's what we wanted to do — create a network of networks," Buell said. "That's what we're doing now. We're really excited about this."
Darrah Blackwater, a member of ICI's all-Indigenous Advisory Council, echoed the sentiment.
"To be without adequate broadband in today's world is to be shut out from opportunities to learn, earn, build businesses, and shape society," Blackwater said in a statement. "Yet, Indigenous communities across North America still live without the reliable, affordable internet they need. The Indigenous Connectivity Institute supports the growing movement of Indigenous broadband champions working to change that, This support from the Mastercard Foundation has the potential to advance Indigenous digital equity beyond our imaginations and make real the projects and collaboration we've been dreaming up for years. I am so excited to see this new partnership in action."