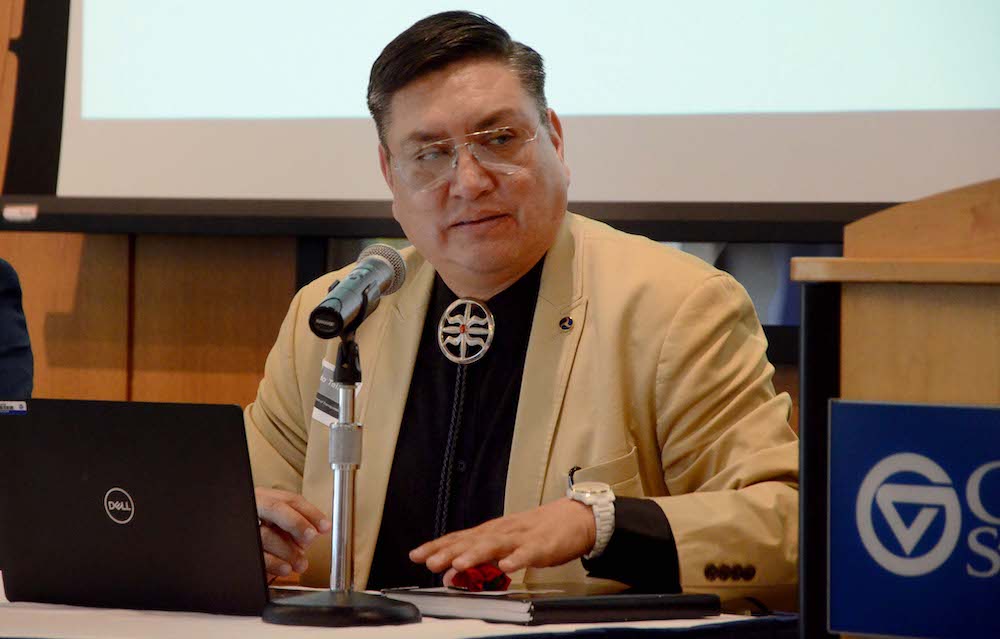 Details

Economic Development
WASHINGTON—Arlando Teller, a citizen of the Navajo Nation, was sworn in Friday as the U.S. Department of Transportation's first-ever assistant secretary for Tribal Affairs.
A spokesperson for the Department of Transportation confirmed Teller's appointment and said there will be a ceremonial swearing in at a later date, to be announced.
The new position was created as part of the enactment of the Bipartisan Infrastructure Law (BIL) that provides $550 billion for new federal investment in roads, bridges, mass transit, water infrastructure and broadband.
The BIL established an Office of Tribal Affairs to stand independently within the Office of the Secretary. It also changed Tribal Affairs leadership in the DOT by elevating the position of Deputy Assistant Secretary for Tribal Affairs to the position of Assistant Secretary of Indian Affairs.
Teller, who joined the DOT in February 2021 as deputy assistant secretary for tribal affairs, will fill the newly created post. He brings with him a lengthy resume in aviation/aerospace as well as transportation planning for both the state of California and the Navajo Nation.
"I am sincerely humbled and honored to represent my family, community, tribe and all of Indian Country as their Assistant Secretary for Tribal Affairs," Teller told Tribal Business News in a text message. "This opportunity wouldn't have happened without the staunch advocacy and commitment from Tribal Transportation Leaders. A'hee'hee níí tsá'góó!"
Teller is the first Native American graduate from Embry-Riddle Aeronautical University and also served as a member of the Arizona House of Representatives. He was elected in 2018 and resigned from his position in 2021 to accept the position as deputy assistant secretary at the Transportation Department.
Teller is an enrolled member of the Navajo Nation and a graduate of Chinle High School.