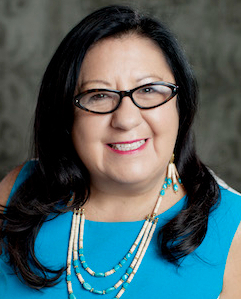 Details

Economic Development
When Mille Lacs Band of Ojibwe Chief Executive Melanie Benjamin was "overjoyed" to hear of the band's $11 million award through the Tribal Broadband Connectivity Program under the National Telecommunications and Information Administration.
The award, announced in early April, is part of the most recent dispersal under the TBCP, which is nearing the end of its first $1.98 billion pot of funding per prior Tribal Business News reporting.
"I was so ecstatic — so excited knowing we have the opportunity to connect our members, and the community beyond the reservation will have some good access to all of these services that folks in an urban setting take for granted," Benjamin said. "There's a lot of work ahead of us, but —when you think about the internet, you have this opportunity to be connected to the rest of the world, and so that's going to benefit everyone who needs to find information moving forward."


Never miss the biggest stories and breaking news about the tribal economy. Sign up to get our reporting sent straight to your inbox every Monday morning.
The award, which promises to connect people using a 185.5 mile network using a hybrid of physical fiber cables and new wireless access, will bring huge portions of the tribe's reservation online, Benjamin said, better preparing its residents for everything from telehealth to economic development.
Benjamin sat down with Tribal Business News to discuss the award in detail and what's next in the project's timeline.
This interview has been edited for clarity and length.
What is internet connectivity in the Mille Lacs community?
We're very rural Minnesota. We have a community north of our headquarters, and that's called District 1, but if you go out to District 3, you have to travel out to one of our community centers, and you can barely get cell service, much less internet. It's almost impossible to use your cell phones because there is no service; there's a lot of people that live in that community who are unserved.
We have another community out near Hinckley, and that's 30 miles from our tribal headquarters — once you've driven 7 miles out that way, it becomes nearly impossible to make a phone call, even.
What was that like during COVID and the onset of distance learning and telehealth?
I think during COVID, it was very evident we had to double down on our efforts, because the whole country went virtual. The school kids also had to attend class or do their homework through the internet. Many of the homes didn't have access to that, so that meant our kids didn't have the opportunity to connect.
A lot of these kids would end up in parking lots around our facilities, sitting in cars and trying to connect so they could do their studies. That was pretty devastating, and a lot of our kids were bussed to school, and so there weren't any buses getting these kids anywhere.
As for telehealth, it quickly became obvious that in-person appearances were a problem; there was no availability for in-person appointments. If you couldn't connect, you still didn't have the opportunity to talk about your illnesses and meet with a doctor. We knew we had to do something to ensure people are connected.
This project comprises a large area — 185.5 miles. Is $11 million going to cover it, or is it a starting point?
My understanding is that it's going to take care of the majority of the project. Our hope is that it's enough to get us moving and complete it.
What kind of impact are you anticipating once the project is complete and the network is online?
It's connecting unserved or underserved businesses, our tribal government buildings, and households. That's 1,100-plus homes, 45 anchor institutions, and 110 businesses in the region.
Speaking of the region: will the network benefit folks off-reservation as well?
We're a checkerboarded reservation. We have holdings through Aiken County, so we're not just going to cut the cable between parts of the reservation. It's going through the whole county. That's what's really exciting: everybody is going to benefit, so this is a wonderful opportunity for the whole community to have better access.
What's next for the project? What's the timeline look like?
We're going to be meeting with our partners and figure out what this award means. We're going to determine the final cost, and the timing.
We're partnering with a local cooperative called the Consolidated Telephone Company based out of Branard, Minnesota.

What does that partnership look like?
The Band will always own and control the infrastructure that we put down using these funds. The arrangement with CTC will give them the ability to access those fiber strands, and they will be able to utilize that to sell to their customers, but the band will always own that cable.