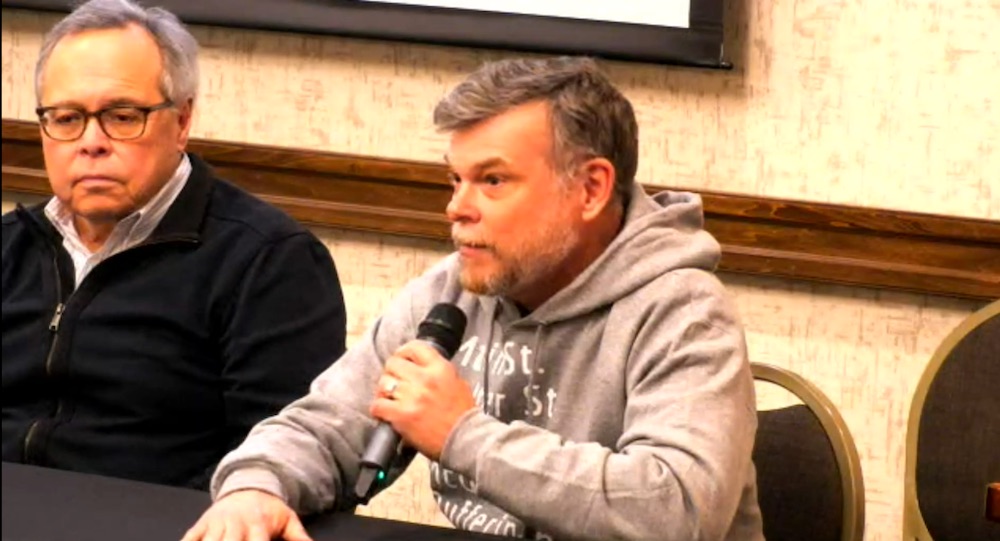 Details

Economic Development
As a flood of federal broadband money flows into Indian Country, it's crucial to have the right partners and well-trained staff to help navigate the process — now and in the future.
That was a key takeaway at the 7th annual Indigenous Connectivity Summit in Anchorage last week that drew Indigenous community members, network operators, researchers, and policymakers.
The Summit centered on discussing Native sovereignty in the digital age, and bringing more Natives online— issues that sparked a surge in federal funding in the wake of the COVID-19 pandemic.
With less than half of Indian Country online, the pandemic highlighted how unprepared tribal communities were for the movement of essential services and jobs to digital spaces.
But even billions of dollars of support from new federal programs, such as the $3 billion Tribal Broadband Connectivity Program, still need to be properly allocated to have the desired effect, Mark Buell, director of Indigenous programs for Connect Humanity Director, said during the conference opening.
"More funding for broadband expansion is certainly essential, but how this money is spent is equally important," Buell said. "To meet this moment, policymakers and regulators in the US and Canada must build relationships that respect the rights of Indigenous Peoples that are enshrined in land claims and treaties, and domestic and international law."
While government broadband funding is helping tribes launch new connectivity projects — including middle-mile installations, computer literacy training and new laptops — new challenges have presented themselves.
Speakers at the Summit emphasized the need to find reliable partners who have prior experience or a commitment to working with Native communities.
During a panel discussion, Linnea Jackson from the Hoopa Valley Utility Department talked about fielding a spate of cold calls from private companies that had heard the Tribe received $65 million from the Tribal Broadband Connectivity Program.
"It was difficult to tell who was there to help tribes upgrade, and who was there for financial reasons," Jackson told the audience. "We had people come in and say, 'Oh yeah I think you'll get approved by your city council.' And I had to (tell them) 'Please don't say that in a tribal council meeting.' It lets the council know that (you) don't have that experience understanding tribal sovereignty, how tribal governments work, how tribal people are."
Another panelist, Claudia Tarbell of the Mohawk Nation of Akwesasne and long-time connectivity advocate, echoed the sentiment.
Tarbell detailed a proposed buildout of a wireless network solution with an unnamed wireless company, and how the deal eventually went south due to the company's focus on "return on investment" rather than tribal well being.
"I immediately stopped them and said, 'You're not listening to us,'" Tarbell said. "We have these addresses that we need to serve, and if we don't provide service to them, there are penalties involved, because this was a grant application.
"That slowed down the process, because they weren't listening and learning, they were focused on their mindset of the best return on investment, and that's not the mindset to have for rural or tribal communities," Tarbell said.
Jackson recommended that tribes looking for contractors or private partners ask about their experience with tribal projects as a good gauge for how the project might go. Sometimes that might involve "leaps of faith," Jackson said, but that seeking out good references on past projects, and fact checking applications for tribal projects, could help stymie a poor fit for the initiative before it had time to become a major problem.
Tarbell added that a good sign of a trustworthy expert was an ability to improvise and adjust their plans on the fly, versus a rigid focus that won't budge to accommodate tribal circumstances.
"If (they) are not willing to have those conversations with you, you might want to hit pause on that contract," Tarbell said.
Workforce development was another topic of considerable conversation during the Summit, especially the question of who was going to service and maintain fiber networks once they were in the ground.
Consolidating and refocusing existing workforce development efforts was one path forward, according to Joe Valandra (Rosebud Sioux), CEO of Tribal Ready, a broadband consulting firm. That means pulling together the "patchwork" of existing broadband boot camps targeting specific groups, such as veterans or women, and then improving those programs to provide more hands-on experience, rather than just the basics each time.
"There's a patchwork of programs depending on whether you're a Native, or whatever category you may fit into, for workforce development, specifically for broadband projects, those patchwork programs haven't been pulled into a focus," Valandra said. "The need is to pull together and focus development programs so that participants can obtain the skills and change their lives while maintaining the networks we so direly need."
Valandra said the $77 billion in federal funding that's been pumped into broadband revitalization efforts has created the need for 23,000 new broadband workers within the next year. Training Natives to enter that growing workforce is an economic development opportunity in itself, he said.
That training needs to be in-depth so it can prepare Native Americans with the hands-on experience that will prepare them to service emerging networks and installations, Valandra emphasized.
"We don't just need people who are beginners, who have been through these broadband bootcamps," he said. " We need people with hands-on experience, who are able to come out of whatever program they're doing as a certified technician, whether that's a fiber technician or a wireless technician.
"All those need to be certified so that the standard of the industry is maintained and grows, but most importantly, new programs need to make sure that they attract and retain and sustain Native workers in them," he said.
The discussions during the Summit culminated in a push to determine new calls to action, specifically policy and procedure suggestions for decision makers across federal and tribal governments, and leaders of private companies and networks.
While 2023 recommendations are not yet available, ICS organizers pointed to 2022 suggestions as an example of the kinds of actions pushed by the Indigenous Connectivity Institute and summit participants so far. Previously suggested calls to action include ceding electromagnetic spectrum on Indigenous lands to tribal control, more federal and foundational support for connectivity in unserved areas, and developing new regulations and guidelines on respecting tribal sovereignty during negotiations for new connectivity build outs and partnerships.
Indigenous Connectivity Institute Community Manager Phil Steinhauer-Mozejko said the goal was to "nail down" the most pressing issues in an emerging and rapidly changing industry.
"We want to see what's being talked about, what is emerging, what is missing, and we want to try to build a comprehensive document that takes as much into account as possible," Mozejko told Summit participants. "That is what we're about here - core to Connect Humanity and the Indigenous Connectivity Institute is community, and relationship building, and this is core to it."