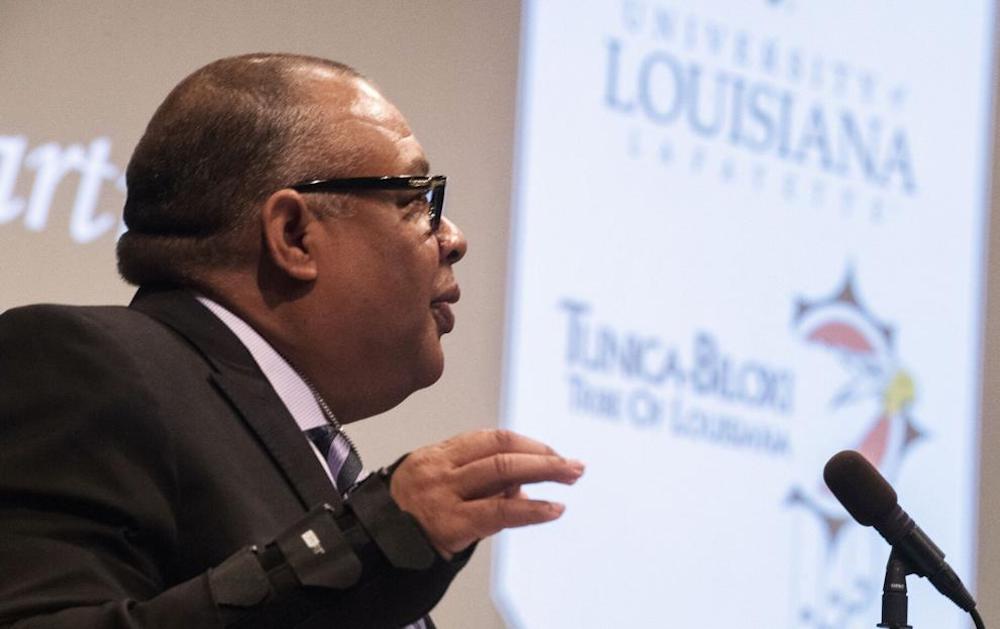 Details

Economic Development
The Tunica Biloxi Indian Tribe will restore and rehabilitate an old manufacturing building by way of a $1.6 million Economic Development Administration (EDA) grant. It's the most recent thread in a larger plan to build economic sovereignty for the Louisiana tribe, according to its chairman.
The Louisiana tribe purchased the Marksville, La.-based property, known as the Garan Building, more than two years ago, but this new infusion of funding should help kickstart new operations in the facility, according to Tunica-Biloxi Chairman Marshall Pierite.
The EDA grant will be matched with $250,000 from local funding, and is expected to generate $1.4 million in private investment once it's up and running, according to the grant announcement. The tribe plans to run half the building as a manufacturing operation and the other half as a cut-and-sew cloth-goods business, Pierite told Tribal Business News.
The enterprise will open under the guidance of Tunica-Biloxi Industries, Pierite said. The facility, once operational, should bring up to 110 jobs to the area while creating a new revenue stream for the tribe.
"We had dreams of revitalizing it through refurbishing, restoring, and we were thinking about manufacturing opportunities," Pierite said. "We think this is the best way to honor those opportunities."
The cut-and-sew operation will begin producing tribally branded sheets, towels, and pillowcases for sale to the general public. Eventually, it hopes to leverage the operation to make products for a larger customer: the federal government.
Never miss the biggest stories and breaking news about the tribal economy. Sign up to get our reporting sent straight to your inbox every Monday morning.
Tunica-Biloxi Industries recently received an 8(a) certification under the Small Business Administration and plans to use the new textile business to bid on federal contracts for US military uniforms and American flags, Pierite said.
That falls in line with a surge in tribal enterprises pushing toward federal contracting, which has become a major revenue driver for tribes in the wake of economic diversification efforts prompted by COVID-19, per prior Tribal Business News reporting.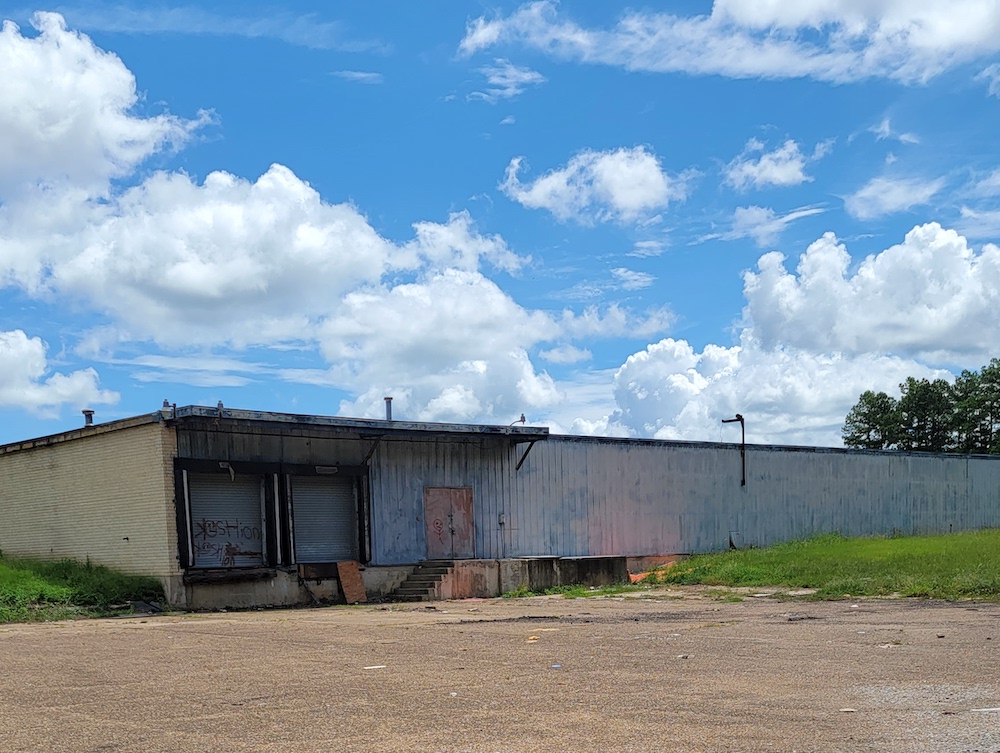 The Garan Building (pictured above) will be renovated with plans to run half the building as a manufacturing operation and the other half as a cut-and-sew clothing business to supply the federal government. (Photo: Courtesy of Tunica-Biloxi Industries)
For Pierite, the Garan Building also represents an opportunity to "take back" a small portion of an industry that has largely been outsourced to other countries, he said.
"We realized around five to six years ago that a lot of these cut-and-sew opportunities, a lot of these manufacturing opportunities have migrated away from the United States," Pierite said. "We can bring some of those opportunities back to rural America, and we see this as a way to kickstart that across Louisiana."
Pierite said the Garan Building's new businesses will allow the tribe to offer pay and benefits packages that would set the pace for the job market in the region, as well. He pointed to a $15 starting wage, as well as financial literacy, credit restoration, and mental health programs.
Pierite called it a "holistic approach" to workforce development that could positively impact the whole surrounding community. From there, he said, the Tunica-Biloxi could take their employment model and share it with other small tribes for similar results elsewhere.
"We're a very small tribe, but with a very large vision," Pierite said. "We think by creating this model, we can help other tribes with this same model, and overall get the stakeholders in Indian Country to become the solution to rural America's problems — bringing back these textile jobs, these manufacturing jobs."
Louisiana Governor John Bel Edwards called the EDA investment and tribe's involvement in the project a "critical" infusion for the surrounding region.
"We are excited about working with the Tunica-Biloxi Tribe of Louisiana to ensure this investment results in jobs that will provide living wages and will help create sustainable growth for communities throughout the region," Edwards said in a statement. "We are grateful to the Biden-Harris Administration, U.S. Commerce Secretary Gina Raimondo and the EDA for this announcement."
Alongside the Garan Building project, Tunica-Biloxi Industries continues to broaden its revenue base with a variety of non-gaming economic development efforts, Pierite said.
The tribal enterprise is also looking at acquisitions across the country, including a company in Washington, D.C. that could help spur the tribe's federal contracting business, he added. He refused to name the potential target, but said it could help the tribe offer services to state governments, a strategy that would be "a little bit out of the box."
It wouldn't be the first time the tribe has thought outside the box recently. In the last few months, Tunica-Biloxi signed a historic partnership agreement with a local college to advance research and economic development, obtained its 8(a) certification, and cut the ribbon on a TopGolf Swing Suite at its Paragon Casino.
"Taking control of our sovereignty, our economic prosperity and our collective future as a Tribal nation has been a long road for the Tunica-Biloxi Tribe and all native nations," Pierite said. "We are centrally located in Louisiana, so we think it would be unique for us to create and become that economic hook, to supply staffing as well as these opportunities to all of Louisiana and Indian Country."