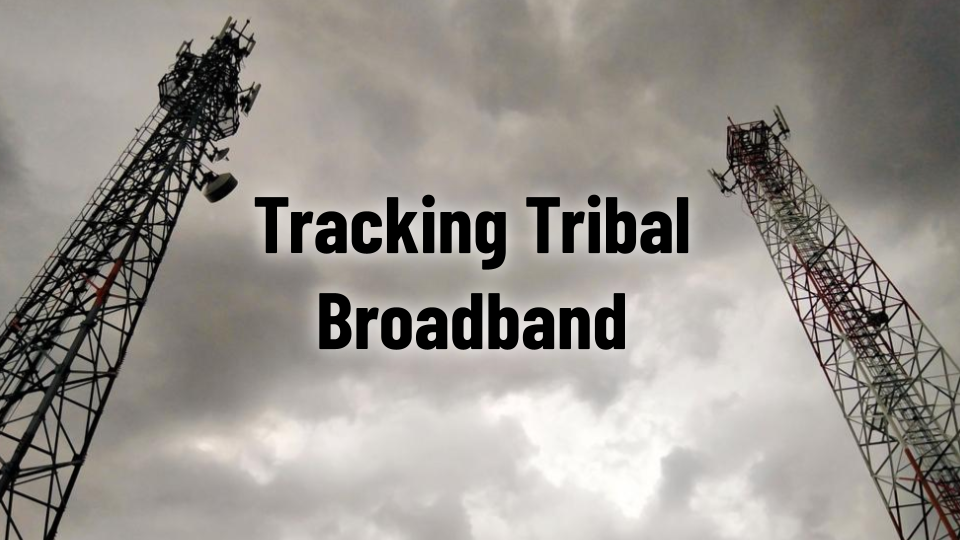 Details

Economic Development
Alaska Tribal Spectrum
Location: Anchorage, AK
Award Amount: $29.5 million
Anchorage-based nonprofit organization Alaska Tribal Spectrum (ATS), representing 106 tribal villages, plans to bring more than 2,500 households online across the state starting in 2024.
Never miss the biggest stories and breaking news about the tribal economy. Sign up to get our reporting sent straight to your inbox every Monday morning.
The group will work with Dutch Harbor-based ISP OptimERA to build cell towers across a wide swathe of rural Alaska to work in tandem with low-earth satellite connectivity. The resulting Alaska Tribal Network will provide full, affordable internet and cell phone coverage for 59 Alaskan Native villages, according to ATS President of Policy and Tribal Affairs Julie Anderson.
"It's an LTE network, so it will offer enhanced cell phone service as well as mobile broadband." Anderson said. "Mobility is the centerpiece of this whole thing."
Clearer, more consistent broadband connectivity means a lot of things for those rural villages, Anderson told Tribal Business News. Easily going online means accessibility to everything from telehealth and distance learning, to economic opportunities, to improvements in public safety.
"The safety aspect is really critical - when you're out in the woods or whatever you're choosing to do, there's so much risk, and few first responders. Having people able to respond quickly in an emergency can be lifesaving," Anderson said. "Even if it wasn't connected to the internet, this network still exists and can be used if you're on a boat and you're out in the water, you could use your cell phone to call somebody."
The network will utilize 40-foot-tall cell towers in each village to take advantage of ATS' 2.5 GHz license. That license gives them control over a band of spectrum roughly the size of the state of Texas, though there are pockets within owned by others, Anderson said.
That spectrum was the reason ATS was born, Anderson said. In 2020, the Federal Communications Commission opened bids for tribes to apply for free use of 2.5 GHz spectrum bands. Nearing the end of the application period, there were only 10 Alaskan tribes that had applied for those licenses. ATS was launched with the assistance of Anchorage-based federal agency, the Denali Commission, during the tribal window to help get more people to bid for the spectrum - and ended up bringing 89 tribes into the fold.
It's the largest single 2.5 GHz spectrum license in the country, and it's going to help Alaska Tribal Spectrum address the colossal geographical challenges facing many tribal communities in rural parts of the state, Anderson said.
"We're very excited, and it's going to have a huge impact in our region," Anderson said.
The Alaska Tribal Network is expected to launch in 2024.
The awards were part of a large disbursement to Alaskan communities made Sept. 19, totalling nearly $54 million. In addition to Alaskan Tribal Spectrum's $29.5 million award, awardees also included:
Igiugig Village, which received $8 million for planning and engineering a broadband solution for 16 Alaska Native villages.
Alaska Village Initiatives, which received $7 million to construct last mile wireless deployment infrastructure in 13 Alaska Native villages, as well as a single fiber to the premise village project.
Alutiiq Tribe of Old Harbor, which received $500,000 to upgrade their existing equipment to improve broadband connectivity to 72 households.
Benhti Economic Development Corporation, which received $999,997 for pre-construction planning, design, and permitting of last mile network services, target shovel-ready projects in the Native Villages of Minto and of Manley Hot Springs.
Alaska Native nonprofit Chugachmiut, which received $991,974 to subsidize satellite connectivity costs for the Native Villages of Nanawalek and Port Graham.
Huna Totem Corporation, which received $2,467,546 to provide upgrades to network and customer equipment, as well as bill subsidies for Native households.
Yukon-Kuskokwim Delta Tribal Broadband Consortium, which received $4.5 million - well short of its ask, per prior Tribal Business News reporting - to purchase and install Starlink satellite connectivity to 1,410 homes and 9 community anchor institutions.
This latest disbursement brings the National Telecommunications and Information Administration's total awards under the TBCP to $1.84 million - just short of the $1.98 million awarded under the first funding opportunity. All told, that brings the program to 206 reported tribal organizations or tribes directly awarded funding, though that number is much larger given the frequent awards to consortiums or nonprofits like Alaska Tribal Spectrum.
Even as the first phase winds down, the NTIA has announced a second $980 million funding opportunity intended to help close the gap in need, which stands between $10 and 11 billion, per a prior Tribal Business News story.
Applications for that funding opportunity remain open until Jan. 3, 2024. More information on the opportunity can be found here.