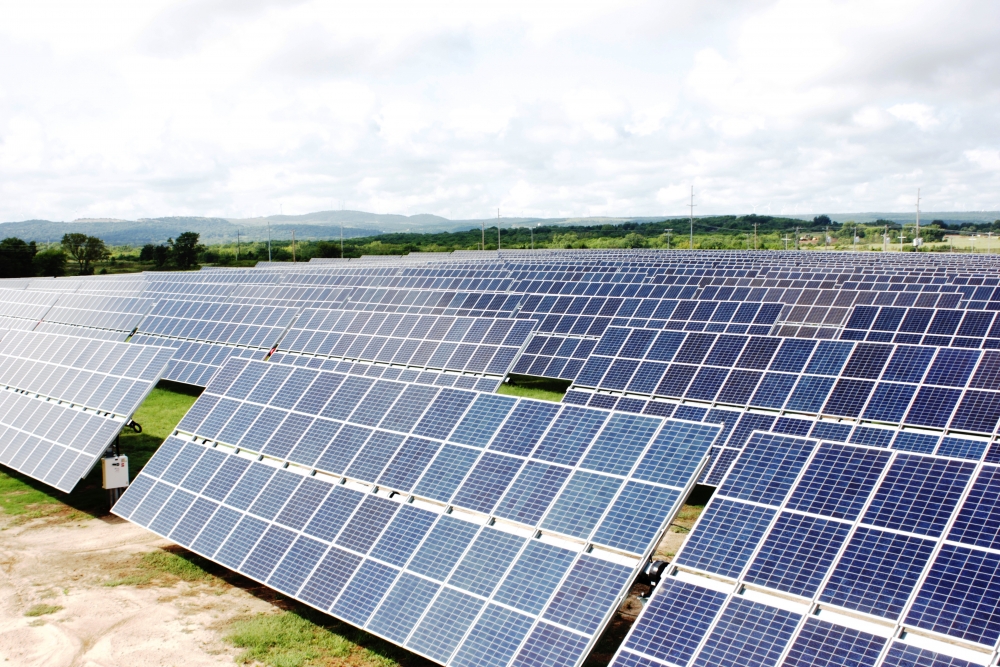 Details

By

Tribal Business News Staff

Energy
OKLAHOMA CITY, Okla. — An electric utility company has partnered with a pair of American Indian tribes in Oklahoma to build solar energy installations on each reservation.
The Chickasaw Nation and the Choctaw Nation are now home to new 5 megawatt solar energy farms, which are owned and operated by Oklahoma Gas & Electric, the electric utility division of OGE Energy Corp.
The Chickasaw Nation Solar Farm in Davis, Okla. and the Choctaw Nation Solar Farm in Durant, Okla. each contain more than 15,300 solar panels and are located on 35 acres of land. The solar farms in southeast Oklahoma are expected to generate enough electricity to power 1,785 homes. Both are operating at full capacity, according to a statement.
"This innovative renewable energy project is a significant early step in our efforts to help support a more sustainable energy infrastructure," Bill Anoatubby, governor of the 70,000-member Chickasaw Nation said in a statement. "It is important we continue working together to manage our resources wisely to help ensure both a thriving natural environment and a strong economy for generations to come."
The tribes purchased about half of the output from the respective solar farms via a solar tariff from the utility.
Chief Gary Batton of the 200,000-member Choctaw Nation said "I see the future" with the new renewable energy production that furthers the tribe's commitment to natural resources stewardship.
"The Choctaw Nation has thousands of years of experience living off the land in a sustainable way, and, to us, this is a natural and welcome development," Batton said in a statement. "By living more sustainably, we can be good stewards of the environment and still live comfortably." said Gary Batton, Chief of the Choctaw Nation.
Both energy centers, the plans for which were announced earlier this year, feature panels that can pivot 60 degrees from east to west to track the movement of the sun during the day.
The remaining solar energy not purchased by the tribes was made available to other Oklahoma Gas & Electric customers, about 4,600 of whom have opted into a solar energy subscription, according to the company, the largest electric utility in the state.
"We are grateful for our relationships with the Chickasaw Nation and Choctaw Nation and for their collaboration in bringing the benefits of solar energy to our Oklahoma communities," OGE Energy President and CEO Sean Trauschke said in a statement.
Want more news about the $130 billion tribal economy?
Tribal Business News publishes thoroughly reported and well-crafted stories about Native businesses and entrepreneurs, growth and expansion strategies, best practices, economic data, government policy and other relevant business news. Tribal Business News is required reading for tribal council members and leaders of Native businesses, as well as state and federal legislators, policymakers, economic developers, entrepreneurs, bankers, lawyers and anyone interested in doing business in Indian Country.
Sign up for our free newsletter to track Native business and the tribal economy. Or sign up for a premium digital subscription ($99/year or $10/month— cancel anytime) to gain full 24/7/365 access to our business news reporting. Megwetch.