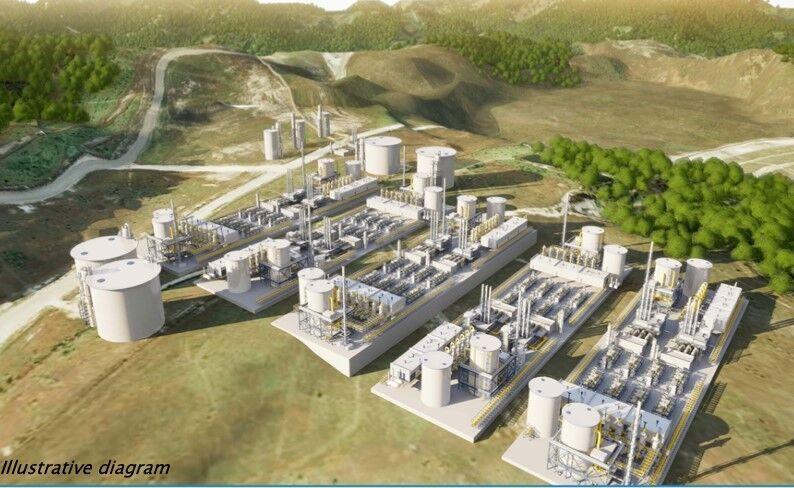 Details

Energy | Environment
The Flandreau Santee Sioux Tribe is joining a New York-based energy firm in the development of a multi-billion dollar clean ammonia production facility in West Virginia.
The $3 billion Adams Fork Energy clean ammonia project will be jointly developed by the South Dakota-based tribe and Adams Fork Energy LLC, an affiliate of New York-based Transgas Development Systems, LLC.
Never miss the biggest stories and breaking news about the tribal economy. Sign up to get our reporting sent straight to your inbox every Monday morning.
The facility, which will be built on a reclaimed coal mining site near Gilbert Creek, W.V. will employ 300 workers and produce up to 2.1 million metric tons of ammonia once completed. The project will also support 2,000 construction jobs, including pipefitters and electrical workers, according to a statement.
The tribe's participation in the project will help contribute to the clean energy economy and also create federal funding opportunities for the project and educational opportunities for the tribe's citizens, according to President Anthony Reider of the Flandreau Santee Sioux Tribe.
"The advancement of this project benefits the tribe economically, and the use of innovative technology presents a viable source of domestic energy independence for the United States," Reider said in a statement. "The Flandreau Santee Sioux Tribe is excited about this project and is confident that it will be a huge component of the clean energy economy.
"Our participation will present unique opportunities for federal funding for the project and the Tribe will benefit from educational opportunities afforded by the project's sponsors to our Tribal members," Reider said.
Other key partners on the project include CNX Resources to provide natural gas and carbon sequestration services, as well as Denmark-based Haldor Topsoe, which will provide ammonia production technology.
The project is an anchor in the ARCH2 Hydrogen Hub plan that's being developed in West Virginia and three other states in the Northern Appalachian region. A funding application for the ARCH2 hub is pending before the US Department of Energy. Construction on the facility would begin in 2024 if federal funding can be secured and could be operational by late 2026 or early 2027.