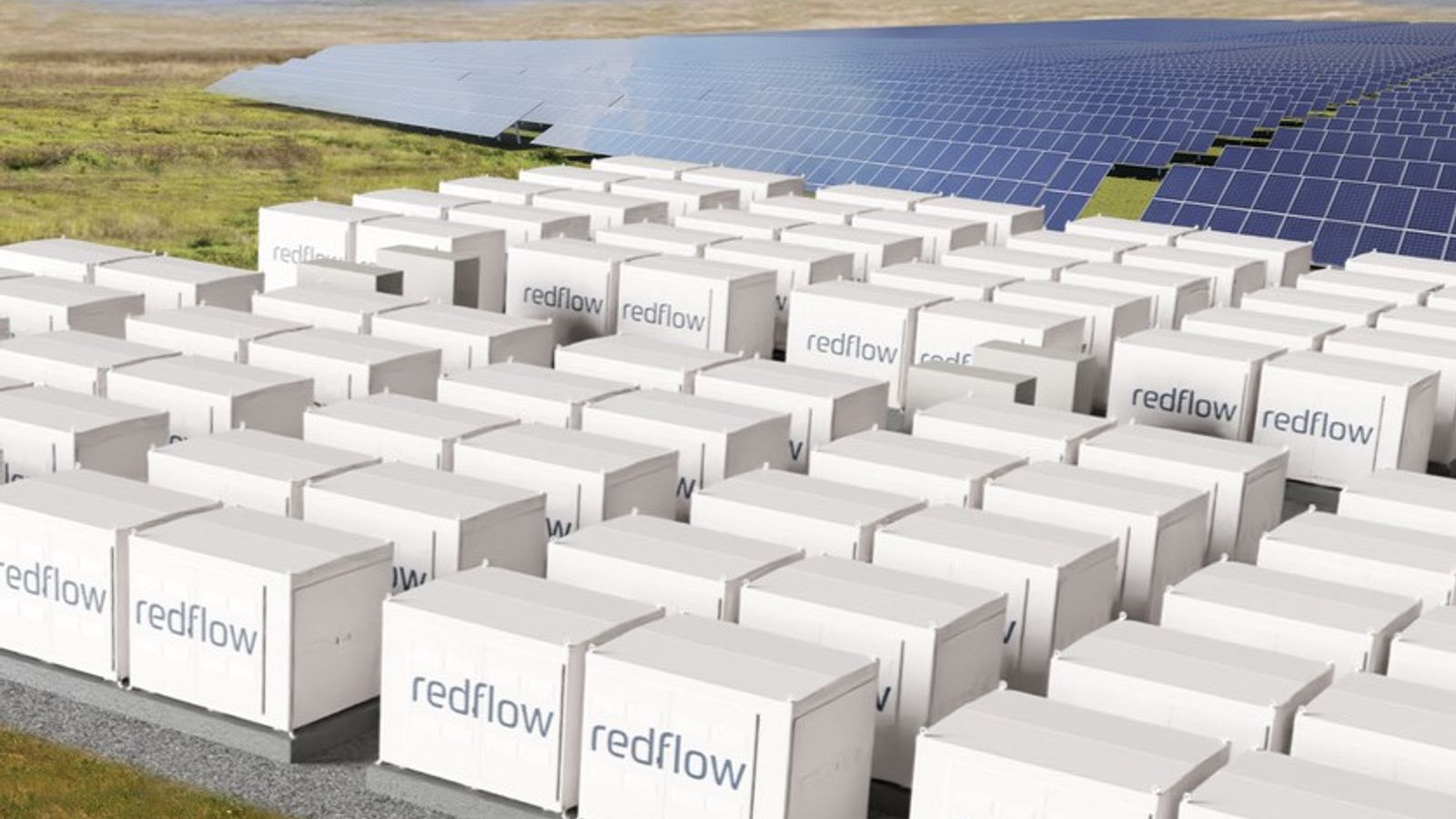 Details

Energy | Environment
The Paskenta Band of Nomlaki Indians announced plans to develop a large-scale solar and storage project to power tribal enterprises on its reservation.
The northern California-based tribe plans to deploy a 20 megawatt-hour storage microgrid along with a 5 megawatt solar array beginning later this year with a 2025 target for completion. The system will be located on a 26.81-acre site on the Paskenta Indian Reservation in Tehama County and could generate approximately 80% of the tribe's energy needs, according to a statement.
The storage system will be one of the world's largest zinc-based battery projects, according to Redflow, the Australian-based company that will supply technology. The battery system is designed to charge primarily from solar on site and will discharge throughout the remainder of the day, which will reduce the overall grid demand, according to an announcement from the tribe.
The Paskenta Tribe's microgrid will be built by Irvine, Calif.-based Faraday Microgrids, using flow battery technology supplied by Brisbane, Australia-based Redflow. The tribe partnered with Woven Energy, LLC to achieve its renewable energy and energy sovereignty goals.
The project received a $32.75 million grant from the California Energy Commission's Long Duration Storage Program, which supports development of non-lithium energy storage technologies.
"Our Tribe has prioritized energy planning since 2018 and we are proud to be the recipients of this historic renewable energy infrastructure project that will enhance our energy security," Tribal Chairman Andrew "Dru" Alejandre said in a statement. "As stewards of the land, it is our responsibility to ensure we operate sustainably and preserve our environment for future generations. This new project supports our Tribe's goals of reducing our carbon footprint."
The tribe is aiming to reduce its carbon footprint by approximately 2,500 tons of carbon dioxide annually. The project will also reduce the tribe's dependence on outside energy sources and help insulate it from rolling blackouts and grid instability caused by wildfires and other climate events.
Having reliable backup power has become an increasingly important issue for tribes in California as they expand their economies.
Last fall, the CEC awarded $31 million to deploy a long-duration energy system to the Viejas Tribe of Kumeyaay Indians to provide renewable backup power. At the time, the CEC called the award "one of largest state grants ever awarded to benefit a tribal government." The CEC awarded the grant to San Diego-based Indian Energy LLC, a privately held Native American-owned microgrid developer that is building the project on the tribe's behalf.