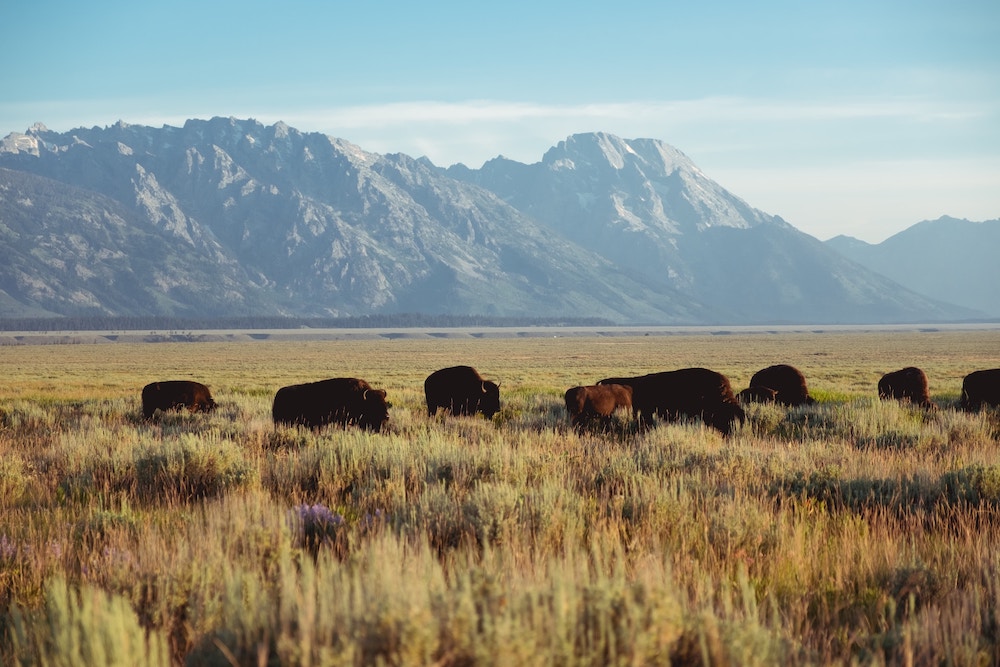 Details

By

Tribal Business News Staff

Energy | Environment
The Department of the Interior last week announced $5 million in funding to support the restoration of bison populations and grassland ecosystems in Tribal communities. The funding will be used to support Tribally led initiatives to strengthen bison conservation and expansion, improve management of existing herds, and ecosystem restoration efforts in native grassland habitats.
The funding is part of the DOI's new Grasslands Keystone Initiative, which is designed to restore healthy bison populations and grassland ecosystems across the United States. The initiative is also supported by the Biden-Harris administration's America the Beautiful initiative, which aims to conserve 30% of U.S. lands and waters by 2030.
Never miss the biggest stories and breaking news about the tribal economy. Sign up to get our reporting sent straight to your inbox every Monday morning.
"The American bison is inextricably intertwined with Indigenous culture, grassland ecology, and American history," Interior Secretary Deb Haaland said in a statement. "This new funding will help support Tribal efforts to restore this iconic species and integrate Indigenous Knowledge into our shared stewardship goals."
The funding will be distributed through a variety of programs, including:
$3.5 million to support the InterTribal Buffalo Council's herd development and apprenticeship program.
$1.5 million through the Bureau of Indian Affairs to support Tribal bison herd expansion interests.
$500,000 to support research on bison genetics and management.
$250,000 to support education and outreach about bison conservation.
The DOI is also working with other federal agencies, states, Tribes, and landowners to coordinate bison restoration efforts.
"The Interior Department recognizes the crucial role of utilizing Indigenous Knowledge in our biggest resource conservation and management challenges," said Assistant Secretary for Indian Affairs Bryan Newland. "Through historic funding from the Biden-Harris administration, we can support Tribes in maintaining and rebuilding their herds, which are central to their cultural, spiritual, and nutritional traditions."
American bison once numbered 60 million in North America, but they were nearly driven to extinction in the 19th century due to uncontrolled hunting and a U.S. policy of eradication. Today, there are an estimated 15,000 bison in the United States, but they still exist well below historic numbers.