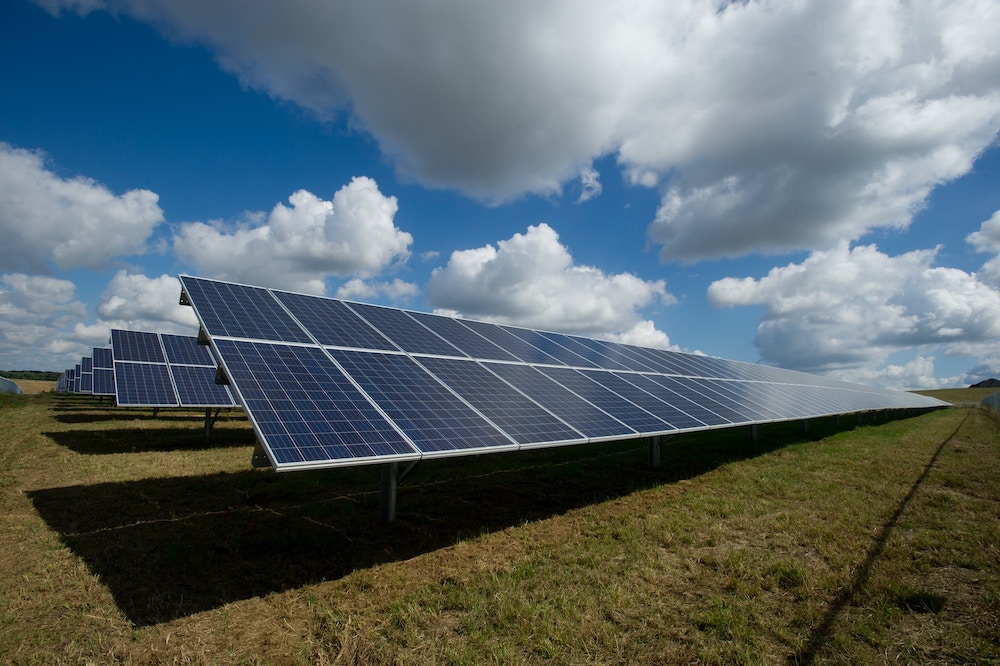 Details

Energy | Environment
The Native CDFI Network (NCN) is leading a national effort to secure "several hundred million dollars" for clean-energy projects in Indian Country through a $6 billion federal grant program.
The Washington, D.C.-based nonprofit filed a Native-focused application today for the funding through the Clean Communities Investment Accelerator (CCIA) program under the U.S. Environmental Protection Agency's Greenhouse Gas Reduction Fund. The CCIA is a $6 billion program that provides grants to community organizations to finance clean energy projects in low-income and disadvantaged communities.
NCN's CCIA application is likely the only Native-led, exclusively Native-serving application submitted for consideration by EPA. It features an unprecedented collaboration involving 63 certified and emerging Native community development financial institutions (CDFIs) and other CCIA-qualified community lenders covering all 10 EPA regions, according to an NCN statement.
"The vast majority of Native CDFIs and other experienced lenders serving Native communities came together as one to seize this landmark opportunity to transform the health and resilience of the places our people call home," NCN CEO Pete Upton told Tribal Business News. "The CCIA and other EPA Greenhouse Gas Reduction Fund programs provide a level of funding for clean energy projects in low-income and disadvantaged communities that we are unlikely to see again in our lifetimes. We want to make sure that Indian Country gets its fair share."
NCN is seeking several hundred million dollars to deploy to Native CDFIs, which would use the capital to make loans to finance clean-energy projects in Native communities, Upton said. The loans could be made to a variety of recipients, including tribal governments, tribal enterprises and Native-owned small businesses. The funding can be used to finance a wide range of CCIA-qualified projects such as:
Distributed energy generation and storage, including rooftop or community solar, microgrids, distributed wind, and stand-alone storage.
Net-zero emissions buildings such as electrification/energy efficiency, school building space and water heating, replacement of backup diesel generators with storage, and community facility retrofits.
Zero-emissions transportation, including fleet electrification and electric vehicle charging stations.
The CCIA program has the potential to significantly close the clean energy infrastructure gap in Indian Country and help tribes become more climate resilient and energy independent, Upton said.
Having funding for "robust" clean energy projects, including technical assistance for project design and management, would help Native communities in Maine transform their energy infrastructure, Charlene Virgilio, executive director of Orono, Maine-based Four Directions Development Corporation, said in a statement. She praised NCN as "uniquely qualified" for leading the effort to secure CCIA funding for Native communities.
"They are the only network that understands the nuances of lending in Indian Country," she said, citing the nonprofit's legacy of partnership with Native institutions and communities, as well as its connections to key organizations that can deploy capital and support critical clean energy projects in Indian Country.
The CCIA program is part of a $20 billion pot of funding for clean-energy projects that the Biden administration made available this summer through the EPA's Greenhouse Gas Reduction Fund.
The EPA plans to provide CCIA grants to between two and seven nonprofit organizations that will deploy capital to community lenders, including Native CDFIs, that serve low-income and disadvantaged communities. Grant recipients will also use funds to deliver technical assistance to help build the clean-energy financing capacity of community lenders. The grant hubs are expected to be announced in March 2024, with funding to follow in July 2024.
Attorney Pilar Thomas, a partner at law firm Quarles and Brady LLP, supported the Native CDFI Network's efforts to prepare the application. Thomas said the organization was "perfectly positioned" to help Native CDFIs meet community needs across the country.
"The key issue is that the Native CDFIs have more direct relationships with tribal enterprises, tribal governments, tribal members, tribal member businesses, so the NCN as a hub knows those CDFIs the best, and understands what their primary issues are when it comes to just financing projects in general," Thomas said. "They understand the relationship of those financial institutions to the tribal communities they serve."
NCN's existing relationship with its member CDFIs also means the organization already serves as the kind of hub that the CCIA program hopes to build, Thomas said. A successful application would give NCN the resources to help Indian Country participate in a wide-ranging transition to clean energy by way of decarbonization projects, such as solar energy build outs or vehicle electrification.
That help is part of what Thomas sees as a necessary push towards increasing tribal participation in clean-energy projects. Previous opportunities for funding have slipped past Indian Country, leaving "billions of dollars on the table," Thomas said.
"I think from an Indian Country perspective, we don't really contribute to climate change, but we are directly impacted by it, and there's a lot of things we can be doing to protect our communities from the direct impact of climate change, and to ensure we have a chance to participate in the energy transition that's coming," Thomas said. "I do think that the (Native CDFIs) are going to be able to bring another set of resources to the table for tribes and tribal governments and tribal entities, so I'm hoping they'll take full advantage of that."
Jeff Tickle, president and CEO of Cook Inlet Lending, a Native CDFI based in Anchorage, said his organization has long had a focus on homeownership lending, with a recent push into small business lending. That means there's opportunities among their consumer base to discuss rehabilitation projects on older homes, such as solar panel installations.
Cook Inlet would love to support those projects, but they need to understand what they're getting into, Tickle said. That made the opportunity for technical assistance through the EPA almost more attractive than the potential funding.
On its application, NCN enlisted the participation of a dozen partners who will provide technical assistance customized for its community lenders and the Native communities they will serve.
"I think because the program is so nascent, I think the needs for us in particular are the ideas, the best practices, from whether it's other Native CDFIs or other CDFIs across the country," Tickle said. "We're going to really lean on the NCN and sort of the group or network that they are building to figure out how we can make the program work."
Chez Oxendine contributed reporting to this story.