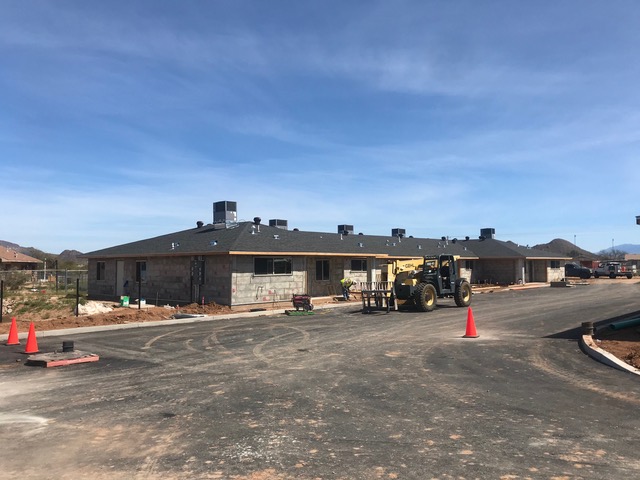 Details

Entrepreneurism
TEMPE, Ariz. — JackRabbit Development is out to offer a sustainable building material and in the process use its profits to break the cycle of poverty and encourage homeownership in Indian Country.
The company wants to do that by helping people access affordable and energy efficient workforce housing and set them up to build generational wealth via their homes.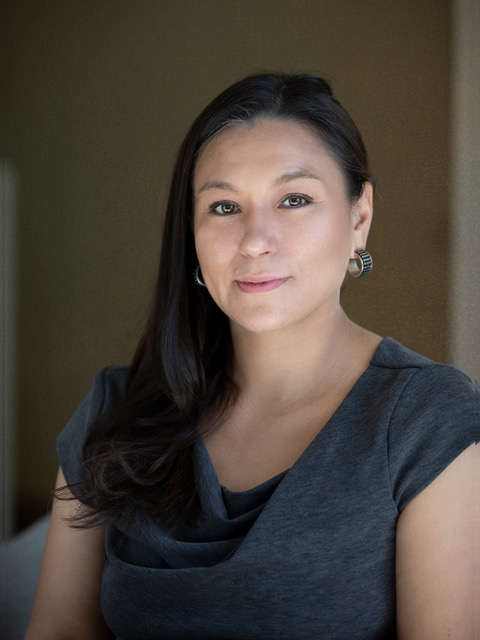 Tahda Ahtone, JackRabbit Development. Courtesy photoStep one is targeting a $1 billion market with high-efficiency building materials, said JackRabbit Development owner Tahda Ahtone. Step two: Use the profits to fund a nonprofit home-building organization, JackRabbit Homes, to help Native Americans avoid poverty-dependent federal housing assistance programs.
"All of this started because of my desire to build housing in Indian Country," Ahtone (Kiowa) told Tribal Business News. "It's all symbiotic. Everything we do supports the nonprofit."
The Native American Housing Assistance And Self-Determination Act of 1996 provides roughly $640 million annually in federal housing assistance for Native Americans, but those funds are largely reserved for people in poverty. If someone makes too much money, the assistance disappears, which serves as a disincentive to break out of the cycle, Ahtone said.
"You have to stay in poverty to keep your home under NAHASDA; that's not really a positive situation," she said. "The idea is to bring in a diversified income stream for JackRabbit Homes that isn't controlled by the regulations of the government to start building wealth in our communities, to encourage them to go out and make money and not remain in poverty to keep their home."
Borrowing a page from the Habitat for Humanity play book, JackRabbit Homes invites applicants across the United States to work with the company to build affordable housing. The applicants must have land to build on and agree to trade sweat equity on both their project and other JackRabbit homes. As well, they must secure a mortgage and participate in financial, maintenance and horticultural education.
SUSTAINABILITY AND RESILIENCY
Meanwhile, the for-profit JackRabbit Development's construction projects focus on building long-lasting, environmentally friendly buildings that can stand up to increasing environmental demands, including those brought about by climate change.
"When we talk about sustainability and resiliency, we're talking about financial sustainability, the building's sustainability, environmental sustainability," Ahtone said. "We're also looking at resiliency as buildings that withstand more intense storms thanks to climate change. We're trying to build structures that can stand up more to these impacts."
Buildings that fail to protect their occupants or their contents cause a ripple of waste, Ahtone said.
"When a building loses the contents inside, thanks to flooding or fires — name whatever tragic weather event you want to talk about — that's a lot of embodied energy in the world that's now gone. Electronics, clothes, appliances all add up because we didn't build something that could withstand the weather," she said.
Part of JackRabbit Development's sustainable mission involves reducing waste on every front, including energy and water.
According to a 2020 Environmental Protection Agency study, electricity accounts for 27 percent of greenhouse gas emissions per year in the United States. Another study from the U.S. Energy Information Administration notes that the average residential customer uses 10,972 kilowatt-hours of electricity costing a total of $1,412 annually.
According to JackRabbit Development, the company's net zero energy buildings, which are designed to generate as much energy as they use, could play a key role in reducing greenhouse gas emissions.
That philosophy around sustainability also extends to water conservation. To that end, JackRabbit constructs all of its buildings with greywater systems in place.
Greywater systems recycle gently used water that hasn't come into contact with human waste for use in toilets and irrigation systems, for example. A 2018 report from energy management systems company Solarponics estimates that greywater systems, which have been used in the hotel and leisure industry, could cut water usage in half if deployed properly.
"Very few people talk about water. You absolutely cannot live without water, so it's important to understand how that affects how we treat things within our buildings and our communities," Ahtone said. "We could be watering our lawns with the water we shower with before it's recycled to be potable."
Current JackRabbit Development projects include building a model home in Redwood Falls, Minn. and designing the Navajo Environmental Protection Agency campus.
The Navajo EPA building initially began as a single 6,000-square-foot building that has since ballooned into a multi-department 200,000-square-foot project, Ahtone said. Work on the EPA facility project began last year and is expected to take a three years to complete.
"It was mind-blowing to get that project," Ahtone said of the Navajo EPA campus. "I was a little blown away that that happened. It certainly wasn't what I was aiming to do, but who turns away business right up your alley like that?"
A NEW ALLIANCE
JackRabbit Development also established a new partnership with Tempe-based Earth Friendly Building Materials LLC, which specializes in recycling polystyrene by mixing it with concrete and manufacturing it into high-efficiency building materials. Ahtone said the partnership doubled as a way to reuse wasted polystyrene, which accounts for one-third of the trash in American landfills.
"That's the other icing on the cake: We're actually helping to do something with our waste streams," she said.
Ahtone described the partnership as an "alliance" in which JackRabbit Development purchased the distribution rights for products made at Earth Friendly's upcoming Minneapolis factory. From there, Earth Friendly will stay on as mentors and teachers to help JackRabbit Development scale up operations and build new small-scale factories in targeted areas around the country.
That partnership comes as the COVID-19 pandemic seems to have created an opportunity for the sustainable building materials market, Ahtone said. To that end, lumber prices have shot up threefold in recent weeks based on a range of factors, including mill shutdowns related to COVID-19 and natural events such as storms and fires, making other sustainable options more attractive.
"People could shy away from building sustainably thanks to that initially higher cost," Ahtone said. "With the changes in lumber prices, it may not be the case anymore that it's cheaper to build with lumber than other products in the accessible supply chain right now."