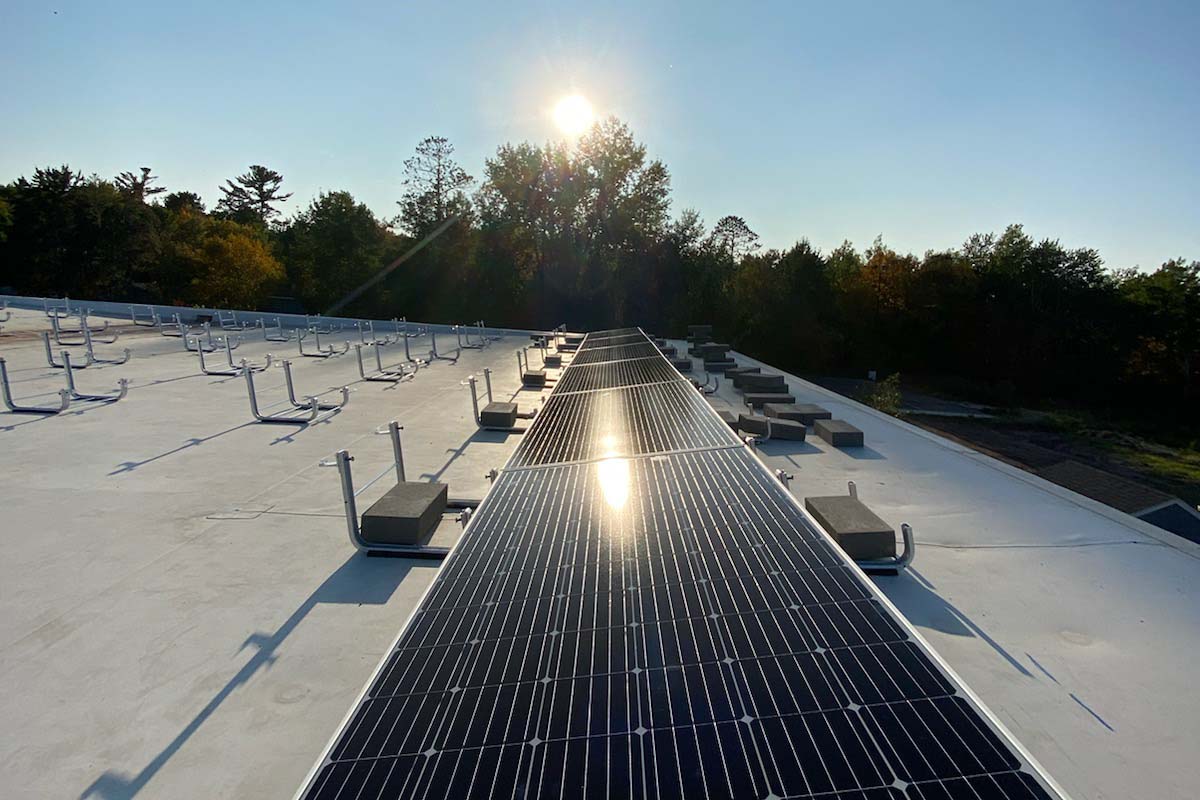 Details

Entrepreneurism
MINNEAPOLIS — Robert Blake wants to Indian Country to seize business opportunities in the burgeoning renewable energy market.
The Red Lake Band of Ojibwe member envisions a future in which tribes could be exporting energy, contributing to a $1 trillion market through the development of renewable energy microgrids, such as the ones built by Blake's Minneapolis-based company Solar Bear LLC.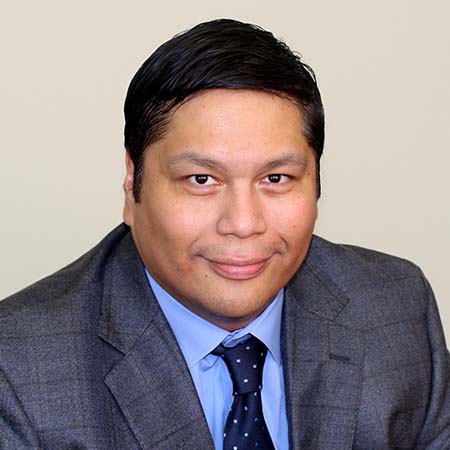 Robert Blake. Courtesy photo.Amid the economic downturn of COVID-19, Blake feels tribes should have more sustainable methods of making money, including by developing and selling renewable power. That economic diversification could set tribes up for long-term, stable income.
"How do we start looking and thinking seven generations ahead, and not just first quarter, second quarter, third quarter, fourth quarter?" Blake said of his vision for renewable energy in Indian Country.
Advances in solar technology have made solar energy more affordable in recent years. That affordability has led to explosive growth: Since 2008, U.S. installations have grown 35-fold to an estimated 85 gigawatts, according to a 2019 report from the U.S. Office of Energy Efficiency and Renewable Energy.
A 2020 Solar Energy Industry Association report found the initial cost of solar photovoltaic panels has halved in the last decade, from $40,000 in 2010 to roughly $20,000 today.
According to Blake, the systems offer a three- to five-year return on investment, with solar panels typically lasting for 20 to 25 years on average.
"You can literally have free energy for the next 20 or 25 years," Blake said. "When I put up these solar projects, they're probably going to outlive me."
Those plummeting costs have removed much of the barrier to entry for tribes looking to break into renewable energy, Blake said, adding that Native nations can reclaim their sovereignty and become bigger economic players on the national stage via the technology.
"If the tribes position themselves with the education and the knowledge, we're going to be exporters of energy out into the grid," he said. "All 11 tribes in the state of Minnesota could eventually create their own energy co-op, and we'll be buying and selling power on the grid."
As well, Solar Bear hopes to capitalize on the state of Minnesota's goal of generating 6 gigawatts of solar energy by 2030. Currently the state has just more than 1 gigawatt of installed solar capacity. The company is currently exploring ways to scale up to work on projects across the state, as well as delve into energy efficiency work during the winter months.
ONE PANEL AT A TIME
Beyond the financial imperative is a cultural one, Blake explained: Tribes should step up in response to climate change in a way the United States has not. Through embracing renewable energy, many tribes can embrace their cultural role as environmental stewards, he said.
Solar energy also can help curb coal use, which accounts for 30 percent of the electricity in the United States and 32 percent of the country's greenhouse emissions, according to a report from the Environmental and Energy Study Institute. Moreover, reducing coal use can actually keep coal particulates out of precipitation and, by extension, waterways, Blake said.
"With climate change, with these tornadoes, flood, wildfires, I think this is a really good venture for all tribal nations to start thinking about how we can take care of people," Blake said. "We can't take this land back physically, but we can take it back morally."
Clean energy leads to clean water leads to healthier people in better funded communities, Blake said. Solar installations could solve multiple societal and environmental problems at once.
"Everything is connected — and so are the answers to dig ourselves out of this hole," he said.
CLEANING UP COMMUNITIES
Solar Bear launched four years ago to specialize in commercial and residential custom solar energy systems. The goal is to find ways to help tribes set up their own renewable energy systems and operate their own utilities, thereby generating revenues as well as employing members in operations and maintenance.
The process begins with a single building or home that can use solar energy. Blake suggests the first project should target the most energy-expensive building in the community, or a building that needs to keep the lights on even through catastrophe.
From there, tribal governments should map out the rest of the buildings that could potentially use solar, categorizing them by community need, Blake said. In addition to installations focused on single buildings, tribal communities could consider a solar farm to generate power to be stored in batteries.
"You're going to want to include some battery storage, because the sun doesn't shine at night," Blake said. "That's really how you'll cut the electric costs for the community."
The tribal energy portfolio should also go beyond solar. Blake said tribes should consider the forms of renewable energy that work best for their areas. Tribal governments should look at the available natural resources, such as wind and hydroelectric generation.
Once a plan is in place, Blake advises tribes to seek out the U.S. Department of Indian Affairs' Tribal Energy Development Capacity grant, which can help with everything from establishing an energy corporation to starting a tribal utility authority.
"You as a tribe want to apply for that, and it will help with all this — but first you need a plan," Blake said. "You need an idea of what you want to do, and that situation is unique to each and every individual tribe."
CUSTOMIZED SOLUTIONS
Blake stressed that solar installations vary from house to house because of a variety of factors, such as the number of installed panels or weather patterns in the area. Moreover, different buildings and different customers will require differing amounts of electricity.
Because of that, there's no one uniform installation cost: It all depends on customer need, Blake said.
"Solar is really interesting, because it's never the same from house to house," he said. "You're going to have different shading, your panels are going to pick up different shading and different radiation than your neighbor's house is going to pick up because you guys are 20 feet apart. That's going to change things."
Solar Bear customizes each installation to the customer's needs using tools such as computer programs that track weather history. Blake described it as an "individualized" type of service that aims to be within a 5 percent margin of error.
With customer buy-in, then Solar Bear begins the logistics of siting and installing the systems.
"You basically want to orchestrate it like a dance, like a ballroom dance. You want two guys putting baskets together, you want another guy hauling rock, and you want another two guys hauling panels, and you want that to move in sync, like a production line," Blake said.
Once the system is installed, most homeowners see a return on their investment in five to seven years, according to the company.
While the initial investment can be steep, solar panels will prove cheaper than even sources like natural gas, Blake added.
"You're looking at twenty plus years of energy coming in free," he said. "I would feel comfortable saying that to any homeowner or any tribe."
'ACT LOCALLY, THINK GLOBALLY'
Fighting climate change is a personal mission for Blake, who said he was inspired to get involved in the energy industry after his brother passed away in 2010. Blake was left as a surrogate father for his nieces and nephews, and that responsibility drove him to do something.
"I said, 'Why don't I fix the climate for them? Why don't I fight climate change?' I didn't really realize that was such a huge problem at the time, but that was really the reasoning for starting Solar Bear, and for really wanting to do something tangible for my brother's kids," Blake said. "I was really sad that my brother died — he was my best friend — but knowing that I had to step up and be a role model and take on the responsibility of raising these kids just really made me want to do more."
Blake wrote the business plan in 2010, but didn't start the company until 2017 with a single-building project for the Red Lake Indian Reservation. In the interim, Blake realized battling climate change required a holistic approach: Governments, businesses and citizens all needed to be involved.
To that end, he is currently working on his MBA from the University of Minnesota Carlson, where he also studied policymaking. From there, Blake hopes to create a Ph.D. program focused on solar energy.
Since Solar Bear's inception, Blake's presence in the solar energy market in Minnesota has grown rapidly. He's frequently asked to speak at colleges and universities — these days by Zoom, he notes — and events like the Iron Range EarthFest.
Blake even has other state governments contacting him, primarily in regards to one of his employment initiatives.
The "Returning Citizens" initiative he created has trained about 150 inmates within the Minnesota Department of Corrections to install solar panels. The success of the program has led to "six or seven" other states contacting Blake about setting up similar programs with their departments of corrections.
"It's been incredible. I had no idea that Solar Bear would have this effect on people, that it would move them, that they would want to get involved in renewable energy, that they would want to ask me to present on topics," he said.
Blake said he hopes his work inspires others to invest in renewable energy.
"You know they say to act locally, think globally, and I think if we all start acting locally around climate change, we can make a difference in making sure there's an environment here for the kids," Blake said. "I just want to keep on continuously spreading the word of renewable energy, the climate crisis. If it inspires people to move, then so be it. Let's do it."