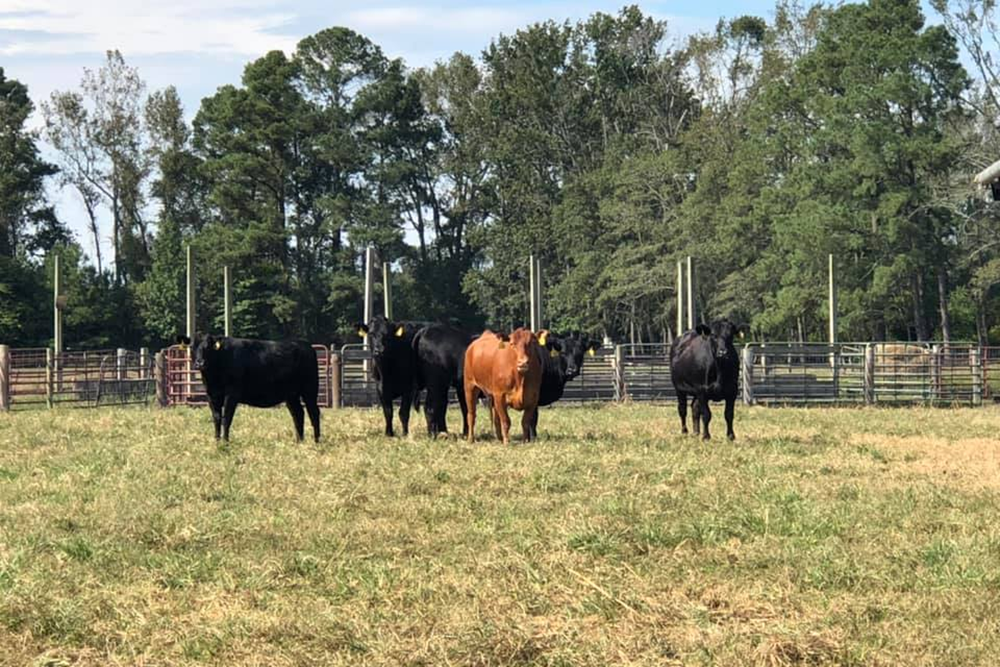 Details

Entrepreneurism
MAXTON, N.C. — Harbert and Luther Moore started out as tobacco farmers in Robeson County, North Carolina in the 1990s.
The brothers worked 150 acres of the crop during its heyday, before tobacco use fell heavily out of favor.
In fact, that was the case for most of Robeson County, which also serves as the Lumbee-Cheraw Indian Reservation. The county was the third-largest tobacco allotment in the nation, giving the Lumbee a chance to compete on a national level, according to Harbert Moore, who said his family was heavily invested in the crop.
"We were addicted to tobacco in a much different way than a smoker. My brother and his wife had five children, me and my wife had four children, so that was thirteen people addicted to tobacco as a source of living," Moore said. "In the mid '90s, tobacco was good, but by the end of the '90s the future started looking bleak."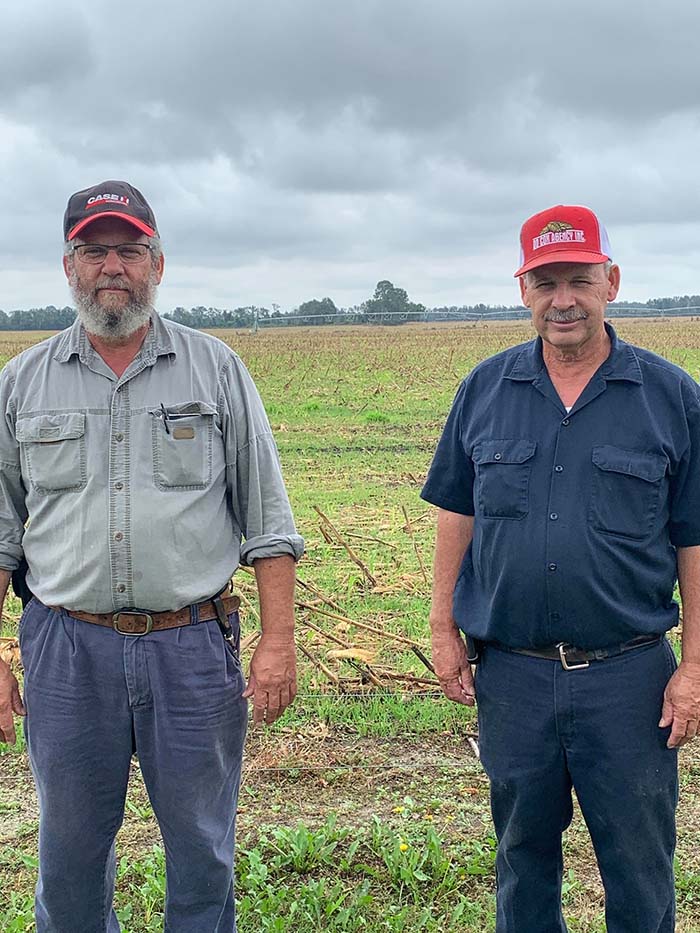 Harbert Moore, left, and Luther Moore, right. Courtesy photo. The tobacco industry in the United States then plummeted going into the early 2000s. According to a USDA Economic Research Service report, the number of tobacco farms dropped from 512,200 in 1954 to just 56,977 in 2002. The NC Global Economy reported that North Carolina's tobacco exports plummeted 30.25 percent from 2002 to 2012, falling from $461.83 million to $332.13 million.
Sensing an impending collapse, the Moores in 1999 turned to their hobby of raising cattle for beef for their families. The plan was to scale up the operation and sell beef as a side business. When their tobacco farm failed, Moore Brothers Beef became their primary enterprise.
The company ships all cuts of beef to anywhere east of the Mississippi. Cattle raised on the brothers' farm are fed a mixture of grass and a limited amount of grain, and are processed "minimally, with no artificial ingredients," Harbert Moore said. The cattle's feed primarily comes from the farm itself.
LEARNING TO REACH OUT
The transition from tobacco to beef has come with a steep learning curve for the family farming operation.
"Marketing was carrying tobacco to market and standing there and watching the auctioneers come by and either accept the price or deny it. Now business is trying to figure out who our customers are and how do we reach them," Moore said. "Marketing, as I now understand it, has nothing to do with farming. They are totally different planets."
The Moore brothers are still learning how to reach out to customers individually, especially in the wake of COVID-19 when state-mandated lockdowns dried up their sales to restaurants. Direct sales have become their main revenue stream, which rocketed upward thanks to a pandemic-induced beef shortage.
"When the grocery stores didn't have product and we did, it was unbelievable how many people came to get beef," Moore said. "We lost that restaurant business — I don't know when that'll come back if it ever comes back. We think there's a stronger opportunity to sell directly to individuals if we can find each other somehow."
The company maintains an online presence on social media, posting recipes and photos of its products to its Facebook page and website. Still, finding customers can be a challenge, Moore said, citing cultural differences.
"A question is: How do we find and sell to people who are not like us? Our life is raised up on a farm, very rural, and most of the customers looking for the product we have may have a totally different upbringing," Moore said. "They may have lived in the city and may have always lived in the city, but we're learning how to talk to those people and what they want."
In the meantime, the Moores are still out on their farm every day. They make semi-monthly or monthly trips, carrying four to eight cattle per trip to a USDA processing plant three hours away. Then they pick up the product and sell it out of a small farmer's market in Prospect, N.C., or ship it to customers who have found them online.
Moore attributes the success they've had so far to their work ethic and their upfront nature.
"We were raised to work," he said. "Another way we were raised: Do what you say, say what you do. I think that's the way a lot of Lumbee in our communities were raised. We try to live by that and do business the same way."