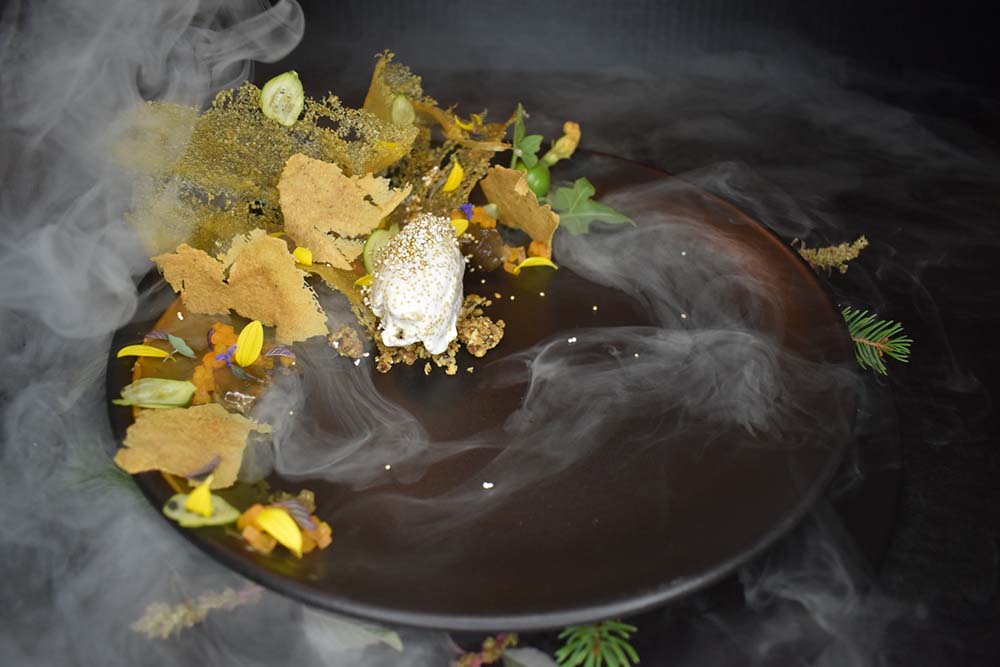 Details

Entrepreneurism
UPPER FRUITLAND, N.M. — During a seminar given over Zoom for students at Johns Hopkins University, Justin Pioche pulls tomatoes off the vine and begins cutting them in several different ways.
He makes one half into even wedges, but takes liberties with the other, cutting it into various shapes and different sizes.
"We really want to encourage you guys to not think too much about what you're doing wrong, or is this right, or whatever. Go ahead and have fun with your food," Pioche tells the students as he cuts the tomato. "There is beauty in the imperfections."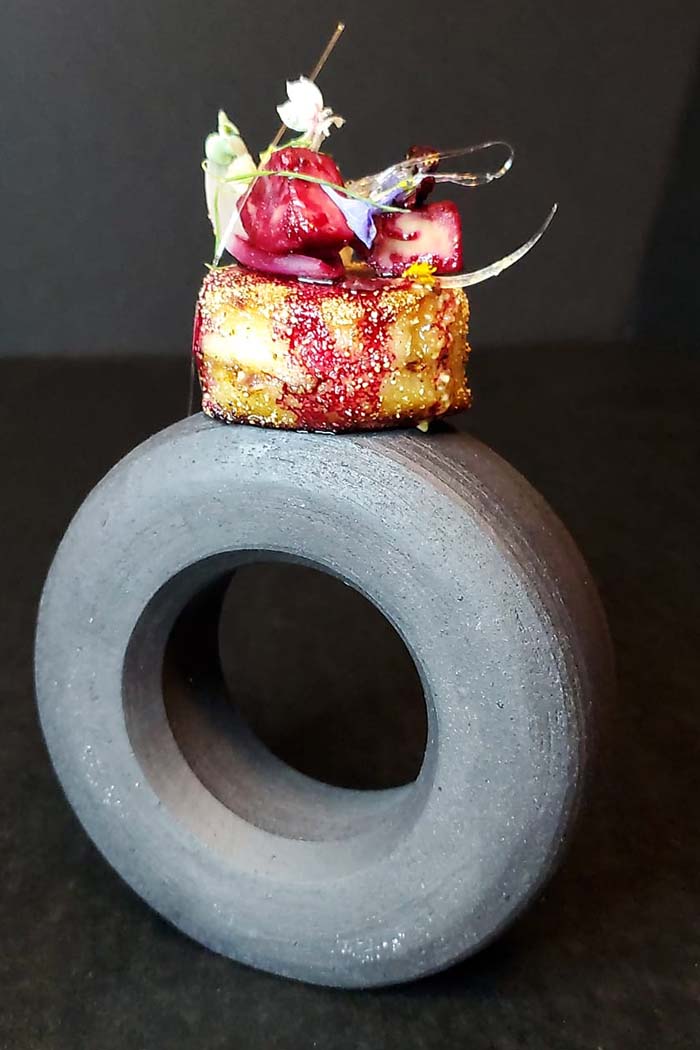 Courtesy photo.This approach to craftsmanship and traditional cooking informs Pioche Food Group LLC, the company he owns with sister Tia Pioche.
"It's not hard to make good food, it just takes a little more effort," Justin Pioche told Tribal Business News.
The pair, who are Ashinii Navajo, provide a variety of services through PFG, including customized catering, healthy food options under a service called Greenthread, and nine-course meals they call "LorAmy" dinners.
LorAmy dinners are named after a Navajo tradition of introducing one's family starting with one's mother. The name LorAmy comes from a combination of the owners' maternal and paternal grandmothers.
The dinners are always nine-course meals served throughout an evening of food, drink, and a good time, Tia Pioche said. The courses include meat, stews, salads and other traditional Navajo foods.
"We always start off with a tea. Tea is a universal language that everybody can speak," Justin Pioche said. "It's a time to sit and just enjoy, you could say — it really sets a nice pace for the dinner."
Presentation is important, too: The goal is to provide more than just "frybread on a plate," he added. "We did a steamed corn stew inside of a little fry bread donut hole, with the corn as a puree around the bread, for example."
LorAmy dinners aim to give people reminders of the food they had when they were young and offer the experience of eating with relatives.
"It's really important to us to evoke memories of people's childhood," Justin Pioche said.
LOCAL FOOD, NATIONAL DREAMS
The pair started doing multi-course dinners to pay for Tia Pioche's travel to Israel, which is how Pioche Food Group got started in July.
"It evolved from my little catering project," said Justin Pioche, who moved back to Upper Fruitland, N.M., after living in Phoenix, Ariz. "I started involving my sister in the process of feeding people. We just decided: Why don't we put our name on this?"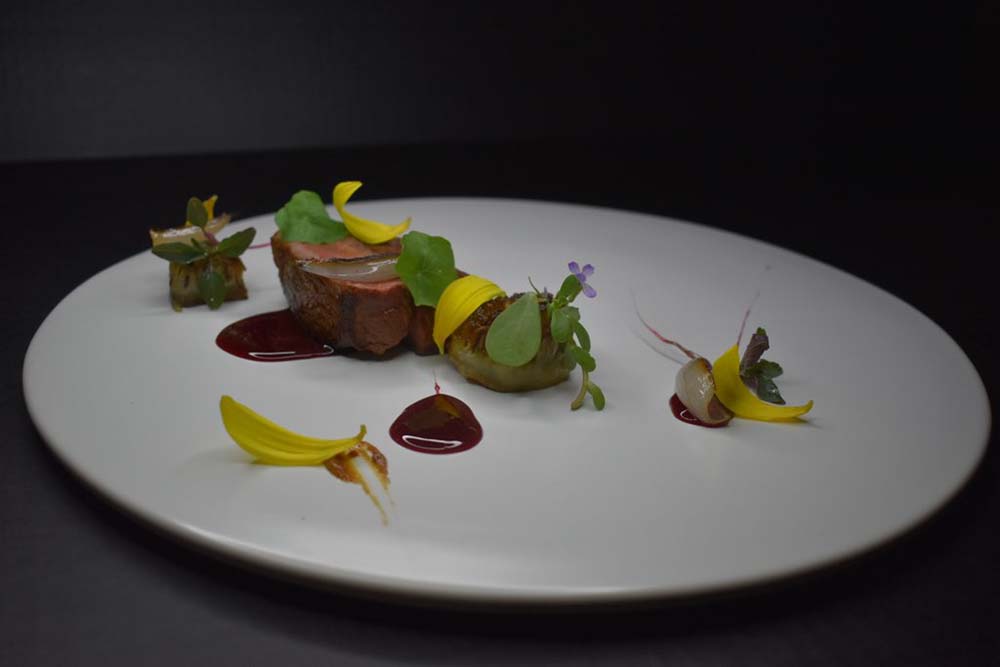 Courtesy photo.
While LorAmy dinners and Greenthread healthy options form part of PFG's business, it's catering that serves as the company's "bread and butter."
PFG focuses on supporting local farmers as well incorporating local food into meals as much as possible.
"Everything we make is from scratch," Justin Pioche said. "We tried to stick with what's local and especially what's fresh, no matter what."
The ultimate goal for PFG is to open up a permanent restaurant location, an effort that has been stymied by the COVID-19 pandemic.
"I don't foresee opening a restaurant in the cards anytime soon, but it will happen," he said. "We've just got to be patient."
In the meantime, the group scouts out new locations to hold LorAmy dinners, such as a friend's restaurant, a local inn, or even a fully furnished cave, as is the case with the group's next event in Kokopelli Cave.
The cave won't be sacrificing the atmosphere of comfort the company is going for, either. All the safety measures the group has taken during COVID-19 will be in place: masks, routine changeout of dishes, and thorough and frequent handwashing.
"We really want to make people feel comfortable to the max, because hospitality is not just food," Tia Pioche said.
The company also is exploring the potential to work with other collaborators. The nonprofit Navajo Ethno-Agriculture wants to involve PFG in future fundraisers, and take the LorAmy event on the road. There's also talk of overseas work, which would be "really fun to do," Justin Pioche said.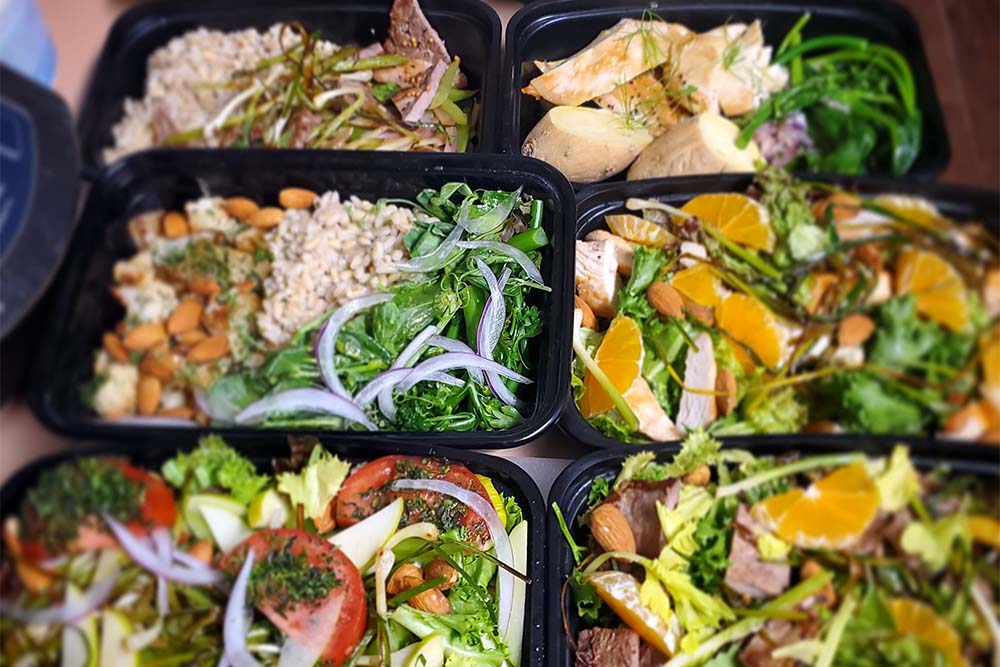 Courtesy photo.
For other Native American entrepreneurs hoping to break into business, he said his best advice was to always have a plan.
"It's always great to push the boundaries and push your limits of how far you think you can go, but without a plan you're really just shooting from the hip. Planning these dinners in our future is really something we've worked hard on, and we've incorporated people to train us," Justin Pioche said. "Four positive steps forward is better than ten random steps in random directions. We definitely have the talent and have the drive, but without any real foundation, I don't think any business would be in a great spot.
"Get a foundation, have a plan, and don't stop hustling."
The Pioches certainly plan to continue hustling and build on their successes with a plan to expand.
"Tia and I have our own style of food that we love to enjoy, and that's kind of what we want to showcase," he said. "We cook stuff the way we would like to eat, and that seems to be resonating really well."
Want more news about the $130 billion tribal economy?
Tribal Business News publishes thoroughly reported and well-crafted stories about Native businesses and entrepreneurs, growth and expansion strategies, best practices, economic data, government policy and other relevant business news. Tribal Business News is required reading for tribal council members and leaders of Native businesses, as well as state and federal legislators, policymakers, economic developers, entrepreneurs, bankers, lawyers and anyone interested in doing business in Indian Country.
Sign up for our free newsletter to track Native business and the tribal economy. Or sign up for a premium digital subscription ($99/year or $10/month— cancel anytime) to gain full 24/7/365 access to our business news reporting. Megwetch.