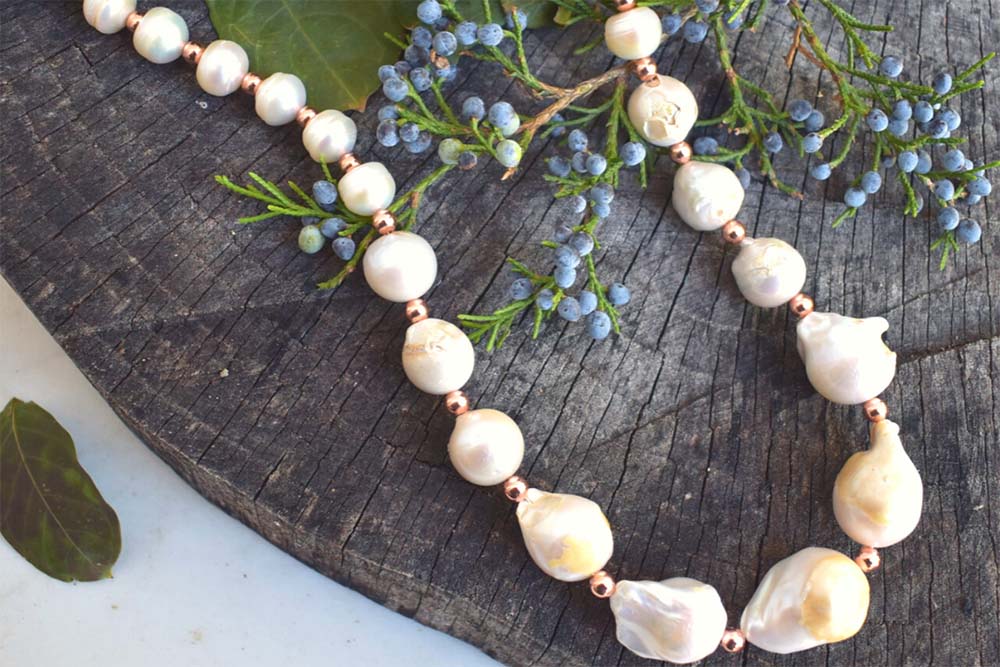 Details

Entrepreneurism
TULSA, Okla. — When Lisa Stice left her job as a teacher because of health problems, she knew she needed flexibility with wherever life took her next.
Stice ultimately decided to invest her last paycheck into starting a business. In fact, the concept was a familiar one: Stice grew up in an entrepreneurial family and knew what it took to run a business. All she needed was a place to start.
It turned out that place was at home. Stice decided the benefactor of her investment would be her husband Greg, who had a burgeoning career as a Cherokee jeweler and artist.
"I was looking for something that had that flexibility where some days I could work and not work on days I couldn't," Lisa Stice said. "Greg has always been starting businesses. It made sense to have a small little business going that would help replace my income from teaching and something that we could do around our schedules and involve our family in."
Since then, their Cherokee Copper jewelry retail outfit has grown into a thriving art business that also involves the couple's 22-year-old daughter and 16-year-old son.
Greg Stice produces traditional items made of copper, such as gorgets, cuffs, and earrings. Copper is a traditional medium for Cherokee jewelry.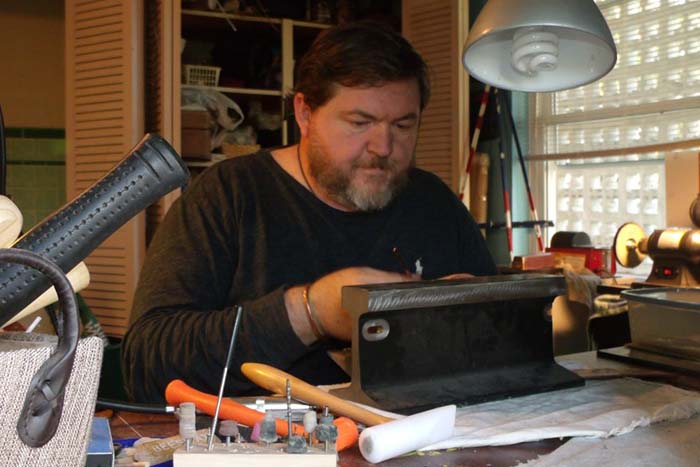 Courtesy photo.
"It's stuff that's meant to be worn every day," Lisa Stice said. "It's something you can wear that builds that Cherokee culture for you."
The couple's children contribute earrings and hand-drawn art for cards, notecards, stationery, and even T-shirts, she added.
Many of these items go into monthly boxes available for purchase from the company's website. Each box contains a collection of pieces from Cherokee Copper's portfolio, typically at a discounted combined price.
One such box contains a set of hammered copper circles and a pair of hammered earrings, while another features the company's most popular cuff bracelet and a new necklace.
"When we started offering the box, it was a one-time thing we did for the Cherokee Holiday, and people loved it, so we said, 'Let's do one for John Ross' birthday,' and one for our anniversary, and we've just gone from there," Stice said.
In addition to the monthly boxes from Cherokee Copper, the company started partnering with other Native artists to build "the Big Native American Gift Box," which contains pieces and products from a range of companies and Native makers.
The Gift Boxes just launched in November, and the company plans to produce them seasonally. The inaugural box contains stained glass ornaments from Cherokee artist Brandi Hines as well as Choctaw entrepreneur Carissa Pankey's handmade bath and body products.
"We'll probably have a Valentine's Day box, a Mother's Day box, a Cherokee Holiday box if Cherokee Holiday ends up being online next year," Stice said. "This is maybe a future avenue for us, where we partner with other businesses to bring people curated Native American-made art and products."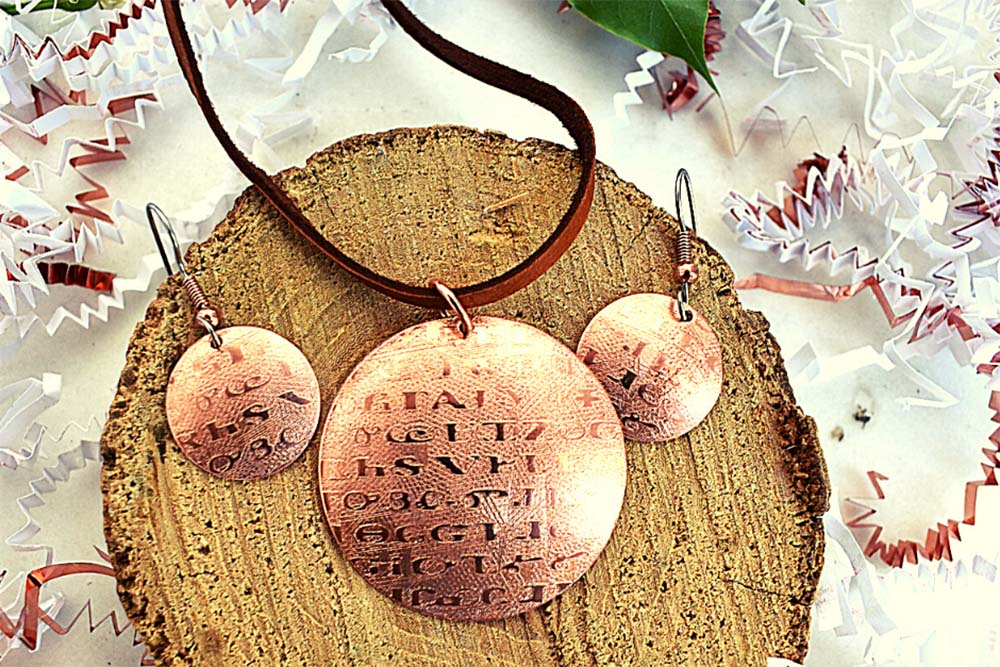 Courtesy photo.
Cherokee Copper also considered creating a monthly subscription service for the single-company boxes.
Subscription services make for a growing market opportunity, according to an April 2020 report from Digital Media Solutions. The firm noted that more than 22 percent of subscription services have seen a rise in sales during the COVID-19 pandemic.
The potential move would mark another step in building out Cherokee Copper's online offerings, Stice said. That's particularly important since the spread of COVID-19 has made it necessary to find new ways to connect with customers.
"It's a lot of work in a different way," she said of finding customers during the pandemic. "It's harder to connect with customers, but we make that effort to connect in any way we can. We still like to keep that customer interaction."
Part of building new connections to customers was exhibiting at the Oklahoma Indian Festival, now in its second year. While Cherokee Copper planned to participate in person, the event eventually moved to an online format.
"At first, all of our art shows were canceled, and we kind of expected that," Stice said. "But what we ended up doing was actually turning our in-person art show into a venue for lots of artists where they could come online and show their art online on live video."
In the meantime, the company reports online sales have been active, and Cherokee Copper plans to continue developing in that direction.
"There's always room for more expansion online, and we are working to optimize our website for next year," Stice said. "We're also looking to take on more wholesale partners."
Her best advice for aspiring artists and entrepreneurs: "Get out there and do it."
"Don't overthink it," she said. "Start the journey and surround yourself with people who have done it. Listen and learn from your elders and the people who are more experienced, even if they're younger. We have a lot to learn from everybody."