HUNTSVILLE, Ala. — Sheila Cummings wanted to be an astronaut when she grew up, like many little girls of her era. It was an aspiration sprung from an early aptitude for science and math and a lifelong interest in making objects fly.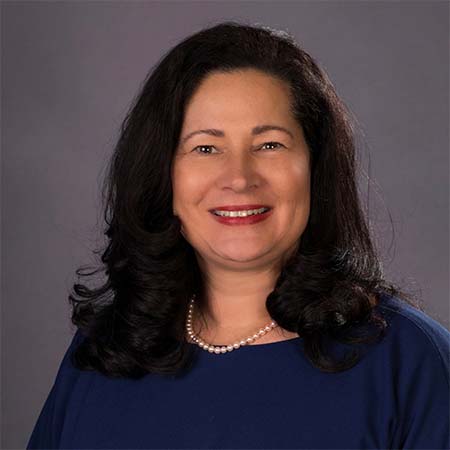 That passion led Cummings to found Cummings Aerospace Inc., a Huntsville, Ala.-based engineering company she started in 2009.
The company provides engineering solutions and advanced manufacturing capabilities, and handles devices such as complex weapon systems, launch vehicles and unmanned air vehicles. Their services include model-based engineering, software development, analysis and manufacturing.
"We're involved with complex aerospace system design, like mechanical analysis, software development, and advanced manufacturing, so really bringing aerospace systems to life," Cummings said.
The company's approximately 100 employees are spread between offices in Alabama, Florida, and a new office in Tucson, Ariz. to support Air Force, Navy, and missile defense programs, according to a statement.
The expansion in Arizona enables the company to speak and work locally with its customers in the region, Cummings said, adding that the growth served as proof that even amid a pandemic, the defense industry doesn't slow down.
"The warfighter needs the capability to continue protecting our nation and allies and the freedoms we enjoy everyday. We've had to develop creative workarounds: more flexible work schedules, for example, in adapting to the challenges that COVID has presented," Cummings said. "The pressure is still on to deliver on-time, on-schedule, on-cost on our programs."
While her company's growth has been steady throughout the last year, Cummings is focused on the future in working with a new administration that's currently laser focused on combating COVID-19.
"We have seen a slowing of government funding and contract actions due to the overall availability of personnel," Cummings said. "With the new administration, we're all trying to understand their priorities for defense. While we see some growth opportunities in 2021, my job is to look three to five years out and try to anticipate what will be changing in the future."
A report from accounting and consulting firm Deloitte indicates little defense spending growth in 2021, with the potential for downward pressure in 2022 because of stimulus and social spending. However, the report notes that sales to foreign militaries grew $15 billion in 2020, providing an avenue for expansion by U.S.-based contractors exporting their services and products.
"We're trying to understand the future impacts that COVID will have on the defense budget," Cummings said. "I think it's still a little too early to predict."
'Fuel my passion'
As a member of the Lumbee Cheraw tribe, Cummings grew up in the rural community of Pembroke, N.C., where support for STEM programs was virtually non-existent.
"There was not anything to help me enrich my science and mathematical background," she said. "Fortunately, I had good teachers through middle and high school and I think they encouraged me because they saw I naturally had some talent in math and science."
That talent eventually led Cummings through university and into working for the Naval Research Laboratory in Washington, D.C., where she first entered into the engineering industry. Eventually, she transitioned into working as a contractor for missile defense projects.
Cummings' eventual transfer to Huntsville led her to begin thinking about starting her own business.
"After I spent a little time here in the community, I decided I wanted to venture out on my own and give business ownership a try," Cummings said. "I looked around this local community and saw how supportive it was of small business startups, so that helped me feel comfortable about the risk, and I had a lot of relationships within the community, so I felt that I could secure business opportunities continuing to support the Missile Defense Agency and its programs."
When Cummings Aerospace launched in 2009, it defied long-standing trends of miniscule Native American representation in the industry that persits to this day. American Indians and Alaska Natives make up 0.3 percent of the U.S. engineering workforce, according to the most recent data from the National Action Council on Minorities in Engineering Inc.
Breaking into the field was a personal victory for Cummings, who said she faced significant resistance on the road to her current career.
"As I entered into the field of engineering, there were not very many women, and I would say I encountered many teachers and advisers who were not very supportive. I wanted to succeed so that, if nothing else, I could prove them wrong," Cummings said. "I think back on that time every day and I use it to fuel my passion. We all encounter challenges, no matter what your career is or your journey is. There's always challenges, but I do my best to utilize those obstacles to help me improve as a person, as a leader, and as a business owner."
More modern STEM programs have made greater efforts to reach out to and be inclusive of Native Americans, which meant more opportunities for Indigenous youth.
"I have met very few Native Americans in this industry and even fewer that have an aerospace engineering background. It's ripe for opportunity for our young men and women Natives," Cummings said. "I would encourage students to participate in those opportunities.
"I encourage students of all ages to pursue their dreams, to be passionate, and to never give up."
Want more news about the $130 billion tribal economy?
Tribal Business News publishes thoroughly reported and well-crafted stories about Native businesses and entrepreneurs, growth and expansion strategies, best practices, economic data, government policy and other relevant business news. Tribal Business News is required reading for tribal council members and leaders of Native businesses, as well as state and federal legislators, policymakers, economic developers, entrepreneurs, bankers, lawyers and anyone interested in doing business in Indian Country.
Sign up for our free newsletter to track Native business and the tribal economy. Or sign up for a premium digital subscription ($99/year or $10/month— cancel anytime) to gain full 24/7/365 access to our business news reporting. Megwetch.