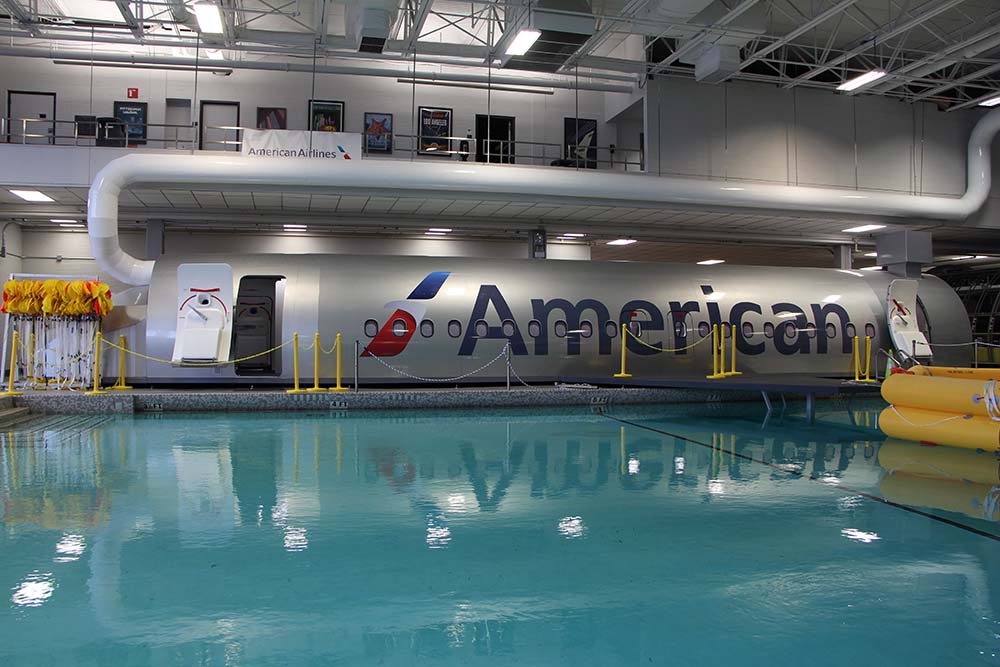 Details

Entrepreneurism
CATOOSA, Okla. — A Native-owned company that started with humble roots has grown and evolved to design and build flight simulators for the likes of the Federal Aviation Administration and American Airlines.
Started by Jesse Newton (Chickasaw Nation) in 1996, Newton Design LLC's most recent build installed a C130 fuselage at Kirtland Air Force Base in New Mexico. The simulator will help train approximately 200 loadmasters and special mission aviators annually.
The installation is emblematic of Newton Design's growth from a small shop to a multi-facility manufacturing and design firm soliciting contracts from both federal and commercial customers. What started as a five- or six-employee operation has expanded to employing between 50 and 60 people currently, according to technical marketing engineer Kevin Clark.
Clark said the new hires include a team of electrical engineers, representing the company's latest growth effort: becoming a one-stop shop for flight simulators, from design to components to final builds.
"We've increased our capabilities on the electrical engineering side. We were up to this point primarily a mechanical and structural engineering company," Clark said. "We've steadily been increasing our electrical engineering capability. That gives us the ability to do turnkey trainer solutions without contracting that work out."
Keeping as much of the contract work in house as possible forms the next step in growing Newton Design, according to Clark.
"The fact that we can do both the mechanical and electrical side of a simulator is huge," Clark said.
Becoming a one-stop shop would add to a collection of competitive advantages that make Newton the successful design company. Clark lists the company's "agility" in reacting to dynamic situations, the collective experience of its personnel, and its location as further differentiators.
"Being based in rural Oklahoma results in very reasonable operating costs, which allows us to price things competitively," Clark said.


Rapidly growing company
Newton Design began in a shop on Newton's property in 1996 after he was laid off from an engineering firm that took its business overseas. Newton decided to branch out on his own, investing his retirement savings and cashing in other investments to build the original shop.
Initially, Newton planned to make components for engineering and simulator companies in the Tulsa area, which the company did until the mid 2000s, all while building a name for itself as a contractor for smaller projects.
Much of Newton Design's growth occurred following the appointment of the founder's son, Jeff Newton (Chickasaw Nation), as vice president and co-owner of the company, Clark said.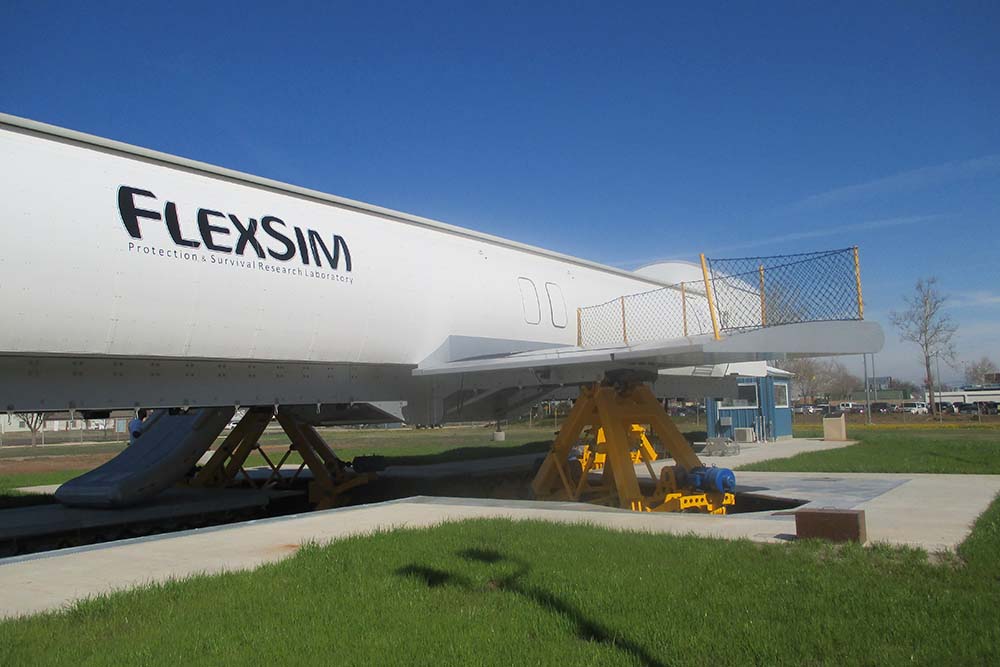 "Up to that point, Jeff had a career in basically I.T. He was looking for a change, so he joined the company as a vice president of engineering," Clark said. "That was a huge part of it. Jeff, being a younger man, had a little more aggressive mindset toward the business and what it could become."
Jeff Newton's approach to seeking out larger business opportunities led to a "landmark" $19 million contract with the federal air marshal service in 2008.
"(Jesse) was a little skeptical. Jeff was confident that the company could do it. Newton submitted a design for this contract and ended up winning. That boosted the company from five or six to 20 or 25 people," Clark said. "It was initially a multi-year contract for multiple simulators, and the air marshals were so happy that they ended up spending the ceiling value."
The contract led to a longstanding relationship with the federal air marshal service that continues to this day, Clark said, adding: "We love them, they're great to work with."
The second major growth spurt occurred in 2012 thanks to another landmark: winning a contract for the construction of a FlexSim device for the FAA at its office in Oklahoma City.
"It was a one-of-a-kind research simulator," Clark said.
That contract enabled Newton Design to start even more aggressive hiring, which included Clark coming on as a full-time marketing engineer. The hire marked the first time Newton Design had a full-time position designated solely for seeking out new work and expanding its responses to bid solicitations.
From there, growth became a steady stream of new contracts thanks to a combination of Newton Design's increasing reputation and its status as a Native American-owned company.
Companies like Newton Design are part of a tiny demographic: Native Americans and Native-led companies in the engineering industry. According to a report by the National Action Council on Minorities in Engineering, Native Americans represent less than 0.3 percent of the U.S. engineering workforce.
However, the company's Native-owned status lends it an advantage in federal contracting: Federal departments receive incentives to hire small, disadvantaged, minority-owned businesses like Newton Design.
"It certainly doesn't hurt," Clark said of the company's certifications. "For some of our larger commercial customers, they all have … similar incentives in place to try to get some percentage of their contracts given to minority-owned or women-owned companies and businesses."
Clark sees the company's strong relationship with federal departments as Newton Design's primary vector for future growth, he said.
"We've even seen an increase in solicitations from (federal departments)," Clark said. "It's been great."