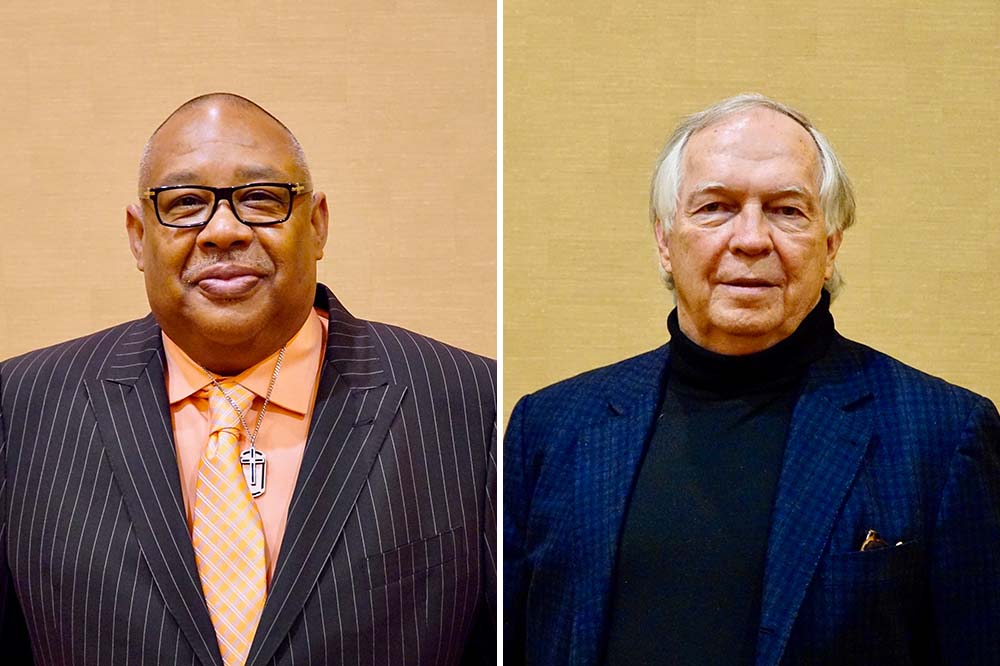 Details

Entrepreneurism
JACKSON, Miss. — Tribal Solutions Medical LLC began as an attempt to combat a glut of offshore-made personal protective equipment flowing into Indian Country in the early days of the COVID-19 pandemic.
Co-founder Marshall Pierite, who also serves as chairman of the Tunica-Biloxi Tribe of Louisiana, said the sudden demand for PPE caused tribes to scramble to get equipment for their health care providers and vulnerable populations.
"We've seen so many tribes taken advantage of by vendors that had products coming from China or try to sell bogus products, meaning the product wasn't there or the products were flawed," Pierite told Tribal Business News.
PPE and health care products distributor Tribal Solutions Medical developed alliances with large buying groups that gave the company access to "almost any level of PPE that is required, in whatever quantity is required," Pierite said of the masks, gloves, gowns and other products that Tribal Solutions Medical sourced.
Through those alliances, Tribal Solutions Medical cut prices by a range of 17-26 percent compared to other sellers, and passed those savings along to the company's tribal clients. The group also services tribally owned and Native American-owned hospitality and health care ventures across the country.
As of April 2021, the company said that it generated $1 million in sales of PPE, data collection, and preventative health products.
For Pierite, that milestone was less about reaching a financial mark and more a sign that Tribal Solutions Medical responded to a growing and urgent need in Indian Country throughout the height of the pandemic.
"It was very humbling, because we knew we were getting our product out to Indian Country," Pierite said. "It was helping those that needed help, it was providing a ray of hope, a ray of sunlight to those that was much needed."
Now, as vaccinations rise and the spread of COVID-19 slows in the United States, Tribal Solutions Medical plans to diversify and continue its growth, said co-founder and co-owner Dan Davis, a longtime consultant to tribes on economic development and gaming issues and a marketing and political research executive.
The company has joined an unspecified large buying group, which will expand its available stock to thousands of products, Davis said.
"We will be offering somewhere around 140,000 products with our new alliance," said Davis, who declined to disclose his initial investment in Tribal Solutions Medical. "We are going to be able to offer a lot of opportunities and meet a lot of needs that we don't think anyone will be able to compete with in the near future."
Stepping in to help
The early days of the COVID-19 pandemic hit Indian Country especially hard, according to a June 2020 report by the Center for American Progress. The report attributes especially high rates of infection and death to a combination of poor infrastructure, limited health services and above average rates of immunocompromising diseases.
Amid the sudden rush of cases, Native communities were sent "reeling," Pierite said, noting the situation prompted him to have discussions with Davis and James Robinson, a member of the Mississippi Band of Choctaw, about getting PPE to the affected people.
"Dan called me to his office, and long story short, he laid out the foundation for Tribal Solutions Medical," Pierite said. "He offered me an opportunity of being a partner as well as with James Robinson. He wanted to make sure this would be a Native-owned company and our sole purpose was to make sure that the tribes had the necessary PPE as well as any medical-related items they needed to be safe and remain healthy."
Davis, a longtime marketing executive who has worked as advocate and strategist for Native American tribes, said he saw "price gouging and really bad products" ending up on reservations amid the sudden rush to purchase PPE, and decided something needed to be done.
"This is one that's near and dear to my heart," Davis told Tribal Business News. "I have been working with Native tribes for 30 years. I asked Chairman Marshall to help and we were able to step in and do some good things."
From there, the newly formed Tribal Solutions Medical began forging relationships with tribal communities, ensuring that tribes received adequate PPE at as much of a discount as Tribal Solutions Medical could get.
The company pointed to its recent relationship with the Osceola Group LLC as an example. Founded by O.B. Osecola Jr. (Seminole Tribe of Florida), Osceola Group provides development, construction and operations management for a range of customers, including via a close partnership with Seminole Tribe-owned Hard Rock International, a global hospitality and casino developer.
Through that partnership, Tribal Solutions Medical delivered an order of 1 million masks for Hard Rock International.
"We were so happy to be able to put this company together to put much needed supplies out there," Pierite said.
Branching out
As the pandemic slowly subsides, Tribal Solutions Medical turns to its newest alliances to diversify its product lines and continue its growth. Davis pointed to a testing system the company plans to roll out in the very near future that checks for COVID-19 among an array of 23 other diseases.
For Pierite, Tribal Solutions Medical's success and network of partnerships with tribes provides an opportunity for Native Americans to begin participating in the medical supplies market more actively. He said part of Tribal Solutions Medical's future plans include bringing more PPE manufacturing back to the United States, where Native Americans can join in the process.
"Our goal in introducing this to Indian Country is for tribes to start gaining ownership and creating a pipeline from Indian Country to the global market. It is time for Indian Country to lead the way on global initiatives, and I think owning and creating our own products is the way to go," Pierite said. "We are going to help Indian Country transition from stewardship to ownership in the next generation."