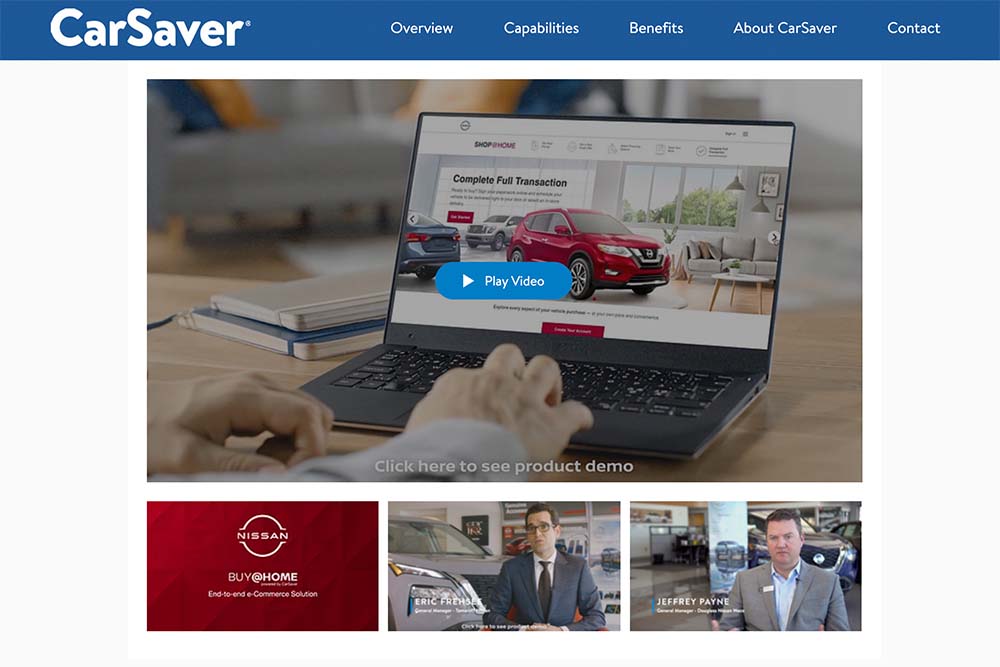 Details

Entrepreneurism
Chad Collier has always had a passion for selling cars and a similar zeal for new technology surrounding the industry.
Those interests prompted him in 2008 to develop a virtual salesperson for his Ford Lincoln Mercury dealerships using a self-developed program called "I'm A Looker," delivered via an iPod Touch. A member of the Chickasaw Nation, Collier eventually went on to develop CarFactor, one of the first apps on the then-budding Apple App Store to feature car listings.
These days, his focus is on the e-commerce platform CarSaver Inc., a Franklin, Tenn.-based company he co-founded in 2016 with similarly tech-driven partner Sean Wolfington.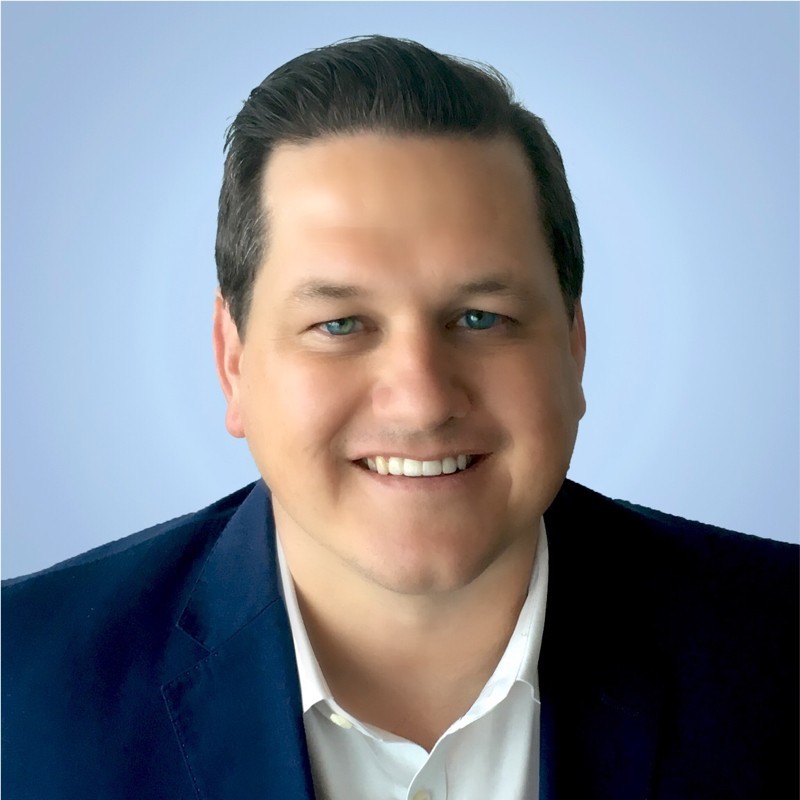 Chad Collier, co-founder of CarSaver Inc. (Courtesy photo)"One of the things I think that's important in business, you've got to build companies that are built for a purpose, that are mission driven," Collier told Tribal Business News. "At CarSaver, our mission is to change the way the world buys cars by making it fun again."
The company launched a partnership to sell cars through Walmart retail stores and to advertise through a partnership with radio conglomerate iHeart Media. That's in addition to an existing partnership with Nissan of America, which licensed CarSaver's platform for its Nissan@Home e-commerce offering in the United States.
Partnerships and licensing serve as the primary vectors for what Collier described as the company's "rapid growth" throughout the last year, when CarSaver participated in the sale of "tens of thousands of cars." (Collier declined to disclose the company's revenue.)
"We see an increasing demand for consumers who want to buy online, and so we plan to continue to serve that increasing demand, then on the other side of our business, by growing our car company, lenders and dealers who license our platform to power their transactions," Collier said.
CarSaver's business model involves inviting dealers to list and sell their vehicles on the platform. Customers can search those listings by factors ranging from model to dealer location, then initiate a purchase with the dealer on the website.
The model provides customers with listings at typically the lowest prices the dealer can offer — pre-negotiated pricing is a requirement for dealers to list on the platform — while offering dealers a "massive" audience of customers through CarSaver's partners and advertisers.
"They get huge reach and distribution of their inventory, and they also get to leverage the technology platform that we've created, so that makes it simple and easy for them to sell a car online," Collier said.
CarSaver's "end-to-end" business model set it apart from other online auto marketplaces, according to Collier. Customers in all but 10 states, where in-person "wet" signatures are still required, can complete the entire transaction online via CarSaver if they choose.
While he believes popular websites like Cars.com and AutoTrader "are great companies, they are mostly classified listings that submit leads to dealers."
"Oftentimes they'll send it to several dealers, and oftentimes you get contacted by multiple dealers," Collier said. "We connect customers with dealers they request. We don't send leads, we don't send them to multiple dealers."
The company's model has investors taking notice. CarSaver raised $30 million during a series A round and $10 million in series B financing. Collier said CarSaver is currently weighing its options for raising additional capital, including the possibility of an initial public offering.
"We've done two rounds of financing, and we're currently evaluating our strategy to raise capital — whether we want to enter the public markets or maintain the company privately," Collier said.
Prime time for online sales
CarSaver's partnerships with Walmart and iHeart Media comes as demand for online sales is growing in the automotive sector, according to IHS Markit Director of Automotive Analysis Mike Wall, who's based in Grand Rapids, Mich.
Wall said CarSaver's business model "dovetails nicely" with market trends that began even before the onset of COVID-19.
"The real nexus for the online buying of vehicles, COVID only highlighted it, accentuated it or put an exclamation point on it," Wall said.
Business lockdowns prompted by the pandemic's spread throughout 2020 drove many dealers to begin seeking an online solution beyond just listings on a website, Wall said.
"What we saw through our work is that consumers were clamoring for this to a great extent. There's been a conditionalization for consumers," Wall said. "It runs maybe a little counterintuitive in the sense that a vehicle is a big purchase. Buying a vehicle is not for the faint of heart. To be sure, that's true. It's a different kind of consideration than picking up an order through Amazon. But what we found is that people are more comfortable researching the vehicle and at the very least starting the engagement process (online)."
IHS Markit's research also found customers still have an interest in meeting in-person at some point in the purchase process, even if they preferred to cut down on the actual time they spent in the dealership by moving some of the steps online.
Moreover, the research indicated that online transactions helped propel dealers' finance and insurance (F&A) product sales for the likes of wheel protection plans or extended warranties, Wall told Tribal Business News.
While customers often feel trapped and gird themselves for that part of the in-person transaction process, they seem to have more of an acceptance and reflective approach to it when buying online, Wall said of IHS Markit's research, which found customers are more than 50 percent likely to add F&I products to online transactions.
"That's a data point we thought was really interesting. We thought that dealers really need to understand that data point," Wall said.
Nissan of America's use of CarSaver as its Nissan@Home e-commerce platform was also of particular note, Wall said. The partnership may have represented a low-risk opportunity for the OEM to test the waters for online sales.
"It comes down to build, buy or partner," Wall said of how OEMs approach their online sales infrastructure. "Nissan opted to partner on that end. For Nissan, there's not a lot of risk in partnering and trying to test it out and see if there's a 'there' there. If there is, you can proceed accordingly. I think it makes sense."
Moreover, Wall said CarSaver could be able to leverage that experience to grow its overall portfolio of customers.
"The beauty of it in this case is that there are a lot of automakers in that tier. If (CarSaver) perfects it, it's one of those things that you can pitch to any automaker," he said.
'Natural fit'
Collier began working with cars as a car washer when he was in high school. At the time, he worked for his father, who was the general manager of a dealership in Yuma, Ariz. He credits his father for much of his early success in business.
"My dad was an All-American football player, and he took that passion that he had on the football field and brought that to business and life, and I've always been inspired by my dad," Collier said. "My mom was always the support system and the cheerleader for our family, and that's an important combination."
Collier continued his automotive career by selling cars to pay his way through college at University of Oklahoma and Arizona State University. It was during this time he met another mentor, Jerry Moore, who was a partner at the dealership where Collier worked.
"Jerry made a personal investment in me, to just be a supporter, encourager, and when the factory would come into the dealership, he would make it a point to tell them, 'This kid is special, he's going to be one of your biggest dealers one of these days, and he's going to do great things in automotive,'" Collier said. "That made a major impact and gave me confidence, but also encouragement that I still today look back and think about."
By the time he was 26, Collier and his sisters purchased their first Ford dealership together, becoming the youngest dealers in the automaker's history.
As Native Americans, they also were a part of a slim fraction of minority owners in automotive retailing.
According to a 2020 report on minority-owned dealerships from the National Association of Minority Automobile Dealers, Native Americans owned 119 dealerships across the country, the smallest group of the 1,257 minority owned dealerships in the U.S. By comparison, non-minority owned dealerships totaled about 19,000.
"It's the smallest minority when it comes to franchise dealerships, and it's probably even a smaller number of automotive tech companies that are Native owned and operated," Collier said.
IHS Markit's Wall noted that a company's minority status could prove to be an advantage in an industry where OEMs and suppliers prioritize doing business with companies and vendors owned by people in socially disadvantaged groups.
"From a minority sourcing perspective, I think autos has led, has been a leader in that," Wall said, noting it was a "natural fit" for the same to apply with minority owned automotive tech companies like CarSaver. "It definitely doesn't hurt and it can definitely be a big positive."
Giving back
As he continues to grow CarSaver, Collier plans to use his success to help other Native Americans achieve the same "upward mobility" he has enjoyed.
"I've been blessed with many opportunities that not everyone gets, so I'm an advocate for upward mobility," Collier said. "For me, the Chickasaw Nation is great to its people; they've been very supportive. I mentor other Native entrepreneurs, so that others can reach their full potential too."
Collier said he plans to have a more direct approach to supporting tribal members by donating to their respective communities.
"We're actually working on providing our services to all Native American tribes," Collier said. "We plan to donate 100 percent of our profits back to that tribe when a member purchases a vehicle through our program."
For Native American entrepreneurs looking to launch their own companies, Collier's advice is to make use of the resources available to them both as minorities and small business owners.
"Be bold, don't be afraid," Collier said. "Use the resources that are out there and available to you as a Native American. I think more Natives should embrace that, and also tell others and share that they're Native, and share the success in their journey."
He also cited educational opportunities and programs often available through tribes like the Chickasaw Nation, as well as scholarships as some of the "resources" available to burgeoning group of Native entrepreneurs. He also pointed to federal programs for minority owned businesses that offer counseling, training, and funding, including via the Small Business Administration.
Just as importantly, Collier says that successful Native entrepreneurs have a responsibility to reach back and help others up, too.
"Always be willing to stop and help others," he said. "I think that's the critical part of the journey."
Tribal Business News Managing Editor Joe Boomgaard contributed to this report.
--
EDITOR'S NOTE: This story has been updated from its original version.