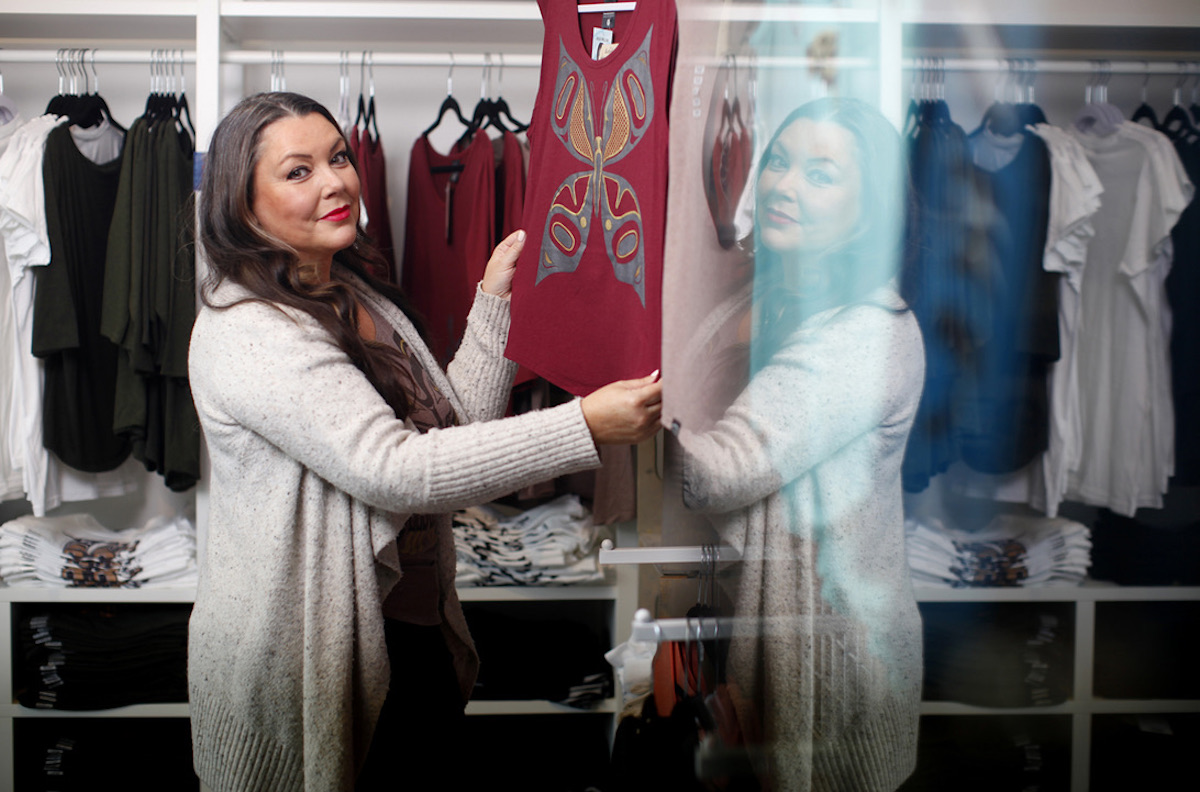 Details

By

Elyse Wild

Entrepreneurism
When COVID-19 first shut down in-person commerce across North America in March 2020, Kyle St-Amour-Brennan saw Indigenous artists and entrepreneurs in his community lose their income overnight.
"A lot of people in Indigenous spaces rely on selling at markets for a massive part of their income," St-Amour-Brennan (Kitigan Zibi Anishinabeg First Nation) told Tribal Business News. "So I started to try to help the people I knew."
At the time, St-Amour-Brennan worked as a commerce equity strategist at Shopify, one of the world's leading e-commerce platforms. He began helping entrepreneurs set up websites and establish a digital presence to sell their wares online.
"We went from wanting to scale that to helping Indigenous entrepreneurs everywhere," St-Amour-Brennan said.
Never miss the biggest stories and breaking news about the tribal economy. Sign up to get our reporting sent straight to your inbox every Monday morning.
What began as a pivot to help Indigenous entrepreneurs mitigate the financial fallout from the pandemic grew into BUILD Native with Shopify, a program designed to help Native-owned businesses thrive on the platform and beyond. Today, St-Amour-Brennan manages the program, along with Tracy Ridler (Kitsumkalum First Nation), Inez White (Māori), and Hepa Te Moana (Māori).
"There is a hierarchy of roadblocks for Native entrepreneurs," St-Amour-Brennan said. "There are programs targeting access to capital and building technological infrastructure, but there isn't anything that gets to the core issue: the self. It's the imposter syndrome, the feeling of not belonging, fear of failure, the intergenerational trauma. That is the component that we are hyper fixating on with BUILD Native."
BUILD Native offers Shopify's Indigenous merchants a robust digital community of peers and mentors and complimentary events and workshops designed to facilitate growth and address issues specific to Native entrepreneurs. They also experience an Indigenous-specific onboarding process that includes the representation of other Native entrepreneurs on the platform.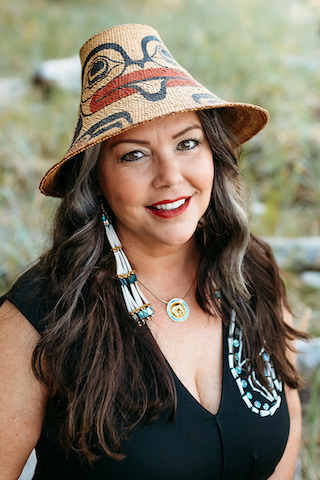 Erin Brillon, owner of Totem Design House. (Courtesy photo)Erin Brillon (Haida and Cree) is the owner of British Columbia-based Totem Design House, which sells apparel, jewelry and decor that depicts and honors Haida art. She was one of the first Indigenous merchants on Shopify to join BUILD Native.
"We really are faced with so many challenges in our daily lives, and on top of that we are the super underdogs of the business world by being the least financed, the least supported," Brillon told Tribal Business News. "It really feels like exactly what the Indigenous business world needs is this community being built. To know that people have your back and want to see you do well is incredible."
The potential for merchants on Shopify is enormous. In 2021, the platform processed $75.9 billion in orders through 1.7 million merchants. In the United States, it has cornered an 8.6 percent share of the market, trailing only Amazon and ahead of both Walmart (5.8 percent) and eBay (4.9 percent).
Prior to launching BUILD Native in 2020, few Indigenous sellers used Shopify. According to St-Amour, they were engaging with the platform's support less than merchants in other groups, but he knew that investing in community and relationships would shift that.
"Indigenous people have been written out of the mainstream and written out of these communities, which has a trickle-down effect," he said. "It's that component of having people feel like they are represented that really matters."
Before joining Shopify in 2016, St-Amour-Brennan was a merchant on the platform and grew up on a reserve of 600 people.
St-Amour-Brennan also speaks to how the success of Native entrepreneurs has the potential to influence the larger business community as consumers increasingly seek out sustainable brands.
"There is so much within Indigenous epistemology and design and understanding that has solutions for some of the world's business problems," he said. "What we have known in Indian Country since the beginning of our existence is only finally now becoming culturally mainstream.
"The more opportunities Indigenous businesses have, the more they can inspire others and influence significant change on a wider level."
That's a message that resonates with BUILD Native member Garett McMartin, CEO of British Columbia-based Good Organics, a producer and seller of organic, zero waste, cruelty-free toothpaste tablets.
"Being part of BUILD Native has been a success in bringing light and exposure to our brand," McMartin said. "It has led to us getting a lot of interviews and allowing us to share our message with the world."
Along with supporting Native merchants on the platform, BUILD Native with Shopify cultivates entrepreneurship across Indian Country through various initiatives and sponsorships. It serves a one of the sponsors of this year's Pow Wow Pitch, a business pitch competition awarding $200,000 in cash prizes to Indigenous entrepreneurs across Turtle Island (North America). The deadline to apply is June 21.
BUILD Native with Shopify also is a presenting sponsor of Bears' Lair, a Shark Tank-style television show exclusively featuring Indigenous entrepreneurs. The show premieres this fall on the Aboriginal People's Television Network in Canada.
As St-Amour-Brennan reflects on the significance of an e-commerce giant like Shopify investing in expediting the success of Native entrepreneurs, he looks at the larger picture.
"That is the component that excites me," St-Amour-Brennan said. "It's Native businesses having the ability to influence how things are on a wider level, because they aren't being written out of the cultural mainstream anymore."
--
EDITOR'S NOTE: This story has been updated from its original version.