GRAND RAPIDS, Mich. — A federal contracting firm owned by Waséyabek Development Co. LLC has begun work on a five-year, $161 million contract with the Department of Energy to provide site operations and support services at three National Energy Technology Laboratory locations, according to regional business publication MiBiz.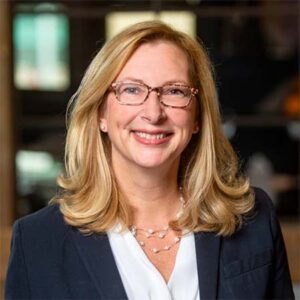 The contract — Waséyabek Federal Services LLC's largest to date — helps illustrate the growth story for the non-gaming investment arm of the Nottawaseppi Huron Band of the Potawatomi. The Waséyabek parent company recently started work on the third floor of its Kendall Building headquarters in downtown Grand Rapids to convert apartment units into additional office space and a large conference room to support the expanding federal services division.
"Right now, we've got about 15 positions that we're advertising for, so we are growing and hiring," Waséyabek President and CEO Deidra Mitchell MiBiz, a West Michigan-based publication. "And then as we bring on more and more federal contracts, those support positions are going to have to grow, too — things like finance, contract administrators, legal support, technical writers, HR. We were already bursting at the seams."
Waséyabek also launched FED95 LLC, a new Grand Rapids-based environmental remediation subsidiary. FED95 and the tribally owned Baker Engineering LLC, a precision performance engine manufacturer and defense R&D supplier based in Nunica, both received 8(a) minority business certifications in March and February, respectively, from the U.S. Small Business Administration.
For the entire story, visit MiBiz.