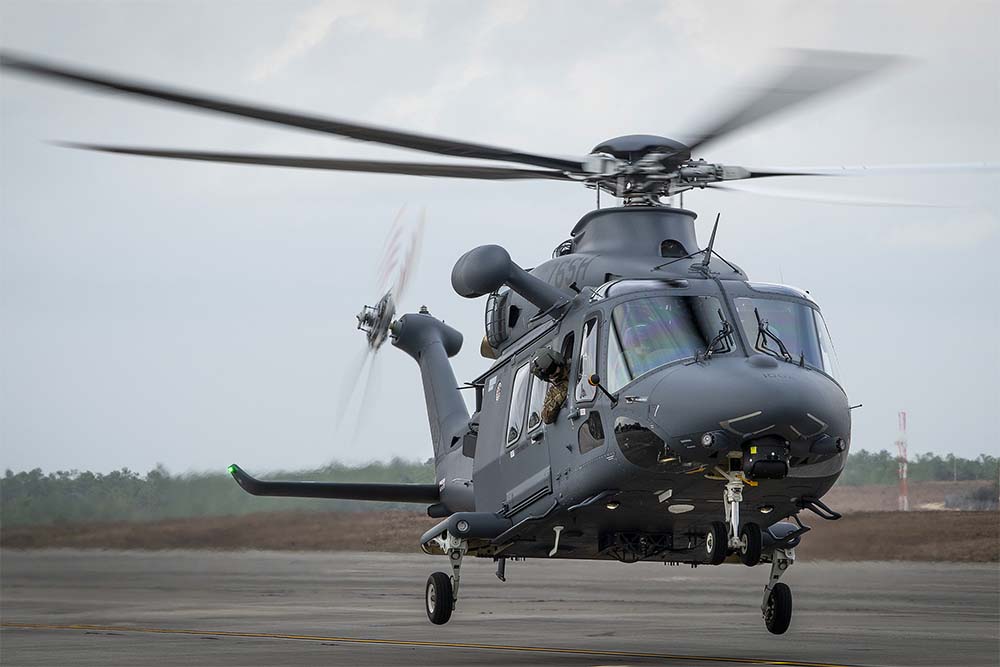 Details

By

Tribal Business News Staff

Native Contracting
HERNDON, Va. — Alaska Native-owned Akima Logistics Services LLC has been awarded a contract from a division of the U.S. Air Force to provide helicopter maintenance services.
The 10-year "indefinite delivery, indefinite quantity" Rotary Wing Maintenance Contract is for up to $835 million in services for the branch of the U.S. military.
Akima Logistics Services, a Herndon, Va.-based division of NANA Regional Corporation Inc.'s Akima LLC, was the only small business prime contractor awarded a seat in the contract, according to a statement.
Under the Air Force Global Strike Command contract, Akima Logistics will be able to perform organizational maintenance, various intermediate maintenance, aircrew flight equipment maintenance, weapons maintenance services, and supply services.
Locations included in the contract fall include Kirtland Air Force Base (AFB), Andrews AFB, Fairchild AFB, Warren AFB, Minot AFB and Malmstrom AFB, as well as the Yokota Air Base in Japan.
Akima and other the contractors awarded a seat on the contract — which include DynCorp International LLC, M1 Support Services LP, PAE Aviation And Technical Services LLC and Vertex Aerospace LLC — will compete to deliver helicopter maintenance services under the consolidated contract.
The services are for Air Force helicopters including the UH-1N Huey, HH-60G Pave Hawk and MH-139 Grey Wolf and the V-22 Osprey tilt-rotor aircraft.
"This award demonstrates the confidence the Air Force continues to show in Akima as a trusted provider of aviation maintenance, logistics, and supply chain services," Scott Rauer, president of Akima's Facilities Solutions Group, said in a statement. "We are immensely proud of the critical missions we currently support, and we look forward to the opportunity to continue supporting our Air Force customers."
Akima Logistics Services offers a range of "warehouse to the airfield" aviation support services for Department of Defense and federal civilian government clients. The company is a division of Akima, an enterprise of NANA Alaska Native Corporation that employs more than 7,500 people globally.
NANA is owned by 14,300 Iñupiat shareholders with roots in a 38,000-square-mile section of northwest Alaska, much of which is located above the Arctic Circle. In addition to federal contracting, NANA also maintains a diversified portfolio of commercial businesses in mining, oil and gas, health care, education, construction and exploration.