DENVER, Colo. — Perin Investigations LLC has become one of the first Native American-owned discovery and investigations firms to obtain 8(a) certification from the U.S. Small Business Administration.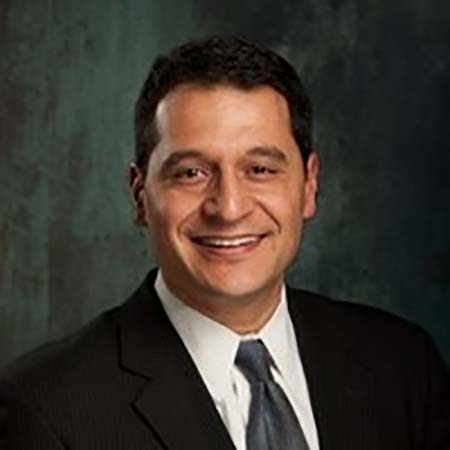 The Denver, Colo.-based company helps clients involved in legal battles collect and organize data such as cell phone records, emails, social media posts and online content relevant to the cases.
The company, co-founded in 2018 by Peter Smith and Erin Perczak, announced its certification in early April. The minority-owned business designation will allow Perin Investigations to serve as a preferred contractor for federal work.
Obtaining 8(a) status brings a small business a number of benefits, such as set-asides, which limit the competition in a given field for federal contracts, and sole-sourcing, which help businesses avoid the bidding process by awarding contracts directly.
Smith, a member of the Choctaw Nation of Oklahoma, said that federal contracting marks the company's best vector for growth, adding that obtaining 8(a) certification was a crucial part of the firm's long-term growth strategy.
"Our industry is pretty niche and narrow, but it's pretty competitive, and we thought with a small company and as an Indian-owned business, the 8(a) would help us get some conversations and meetings we might not get to have by ourselves," Smith told Tribal Business News.
Perin Investigations employs three full-time employees and one part-time person. Between them, the team collects what can amount to massive amounts of data — "up to 100 GB in some cases," Smith said — and presents that information in a searchable format for legal teams.
"Let's use some keywords, let's use some date ranges, let's use some key names, and whittle that 100 GB down to 30 GB, then give this to the legal team and set up a database where one, two, three or 10 members of the legal team can start to review that data," Smith said. "We host that data, we have the legal teams set up searches."
Perin Investigations aims to bring those modern discovery sensibilities to federal clients, ensuring they have the best data available in court cases.
"I have a background working with the federal government providing these kinds of services," Smith said. "What I got to see was that the federal government is 10-15 years behind in technology, processes, workflows and methods compared to the private sector."
So far, Perin Investigations' work has been somewhat focused with the Department of the Interior and its glut of Freedom of Information Act requests, according to Smith. Even so, the company is eyeing growth by working with the more than 200 agencies that could benefit from Perin Investigation's services.
"These are civilian agencies whose core mission is to be good stewards of tribal country, federal lands, the country's bridges and dams," Smith said. "That's why we get excited. What we see is an opportunity of neglect on some of the smaller agencies that face some of the same challenges, but they're doing it with age-old tools, methods and processes."
Smith pointed to a storm of Freedom of Information Act requests as the "canary in the coal mine" that proves Perin Investigation's services are necessary.
"Those FOIAs inevitably lead to litigation," he said. "The feeling we have is that litigation events have been going on and have been growing. FOIAs are an early indication of that."
As of this writing, the federal database on FOIA requests lists more than 10,662 requests filed with the Department of the Interior in just the 2020 fiscal year.
Smaller federal agencies may lack the legal expertise or manpower to adequately mount a defense against such "voluminous" requests, Smith said.
"It's an unhealthy distraction for these agencies because it's not their core mission. You have good people, patriotic people trying to handle these things, but they're not doing it with modern-day tools," Smith said. "It's the volume, and it's the fact that it's a pain point for some of these smaller agencies. Compared to their adversaries, they are ill prepared."
Smith described a litigation coordinator retrieving forwarded emails from "a dozen relevant custodians," printing physical copies of those emails, then rescanning them into a database and reviewing the data from there.
"Delays are frequent, (and) it affects the courtroom proceedings," Smith said. "The opposite would be collecting the emails, then you put them into a database with automated tools that can remove duplicates, then organize them in a way that lets a viewer say, 'I want to look at Pete's emails, I want to look at Pete's emails during this date.'"
Smith believes with the company's more than three years of experience and especially now that it has secured the 8(a) certification, Perin Investigation is poised to help smooth out processes for federal agencies.
"It's a lot going on, but we truly believe things are starting to connect. Optimistically, we think it's next year when we really start to see the growth," Smith said. "We're excited to give contracting folks an easier way to acquire our services, and we get to work with end users who are not getting a lot of solutions to these types of issues."