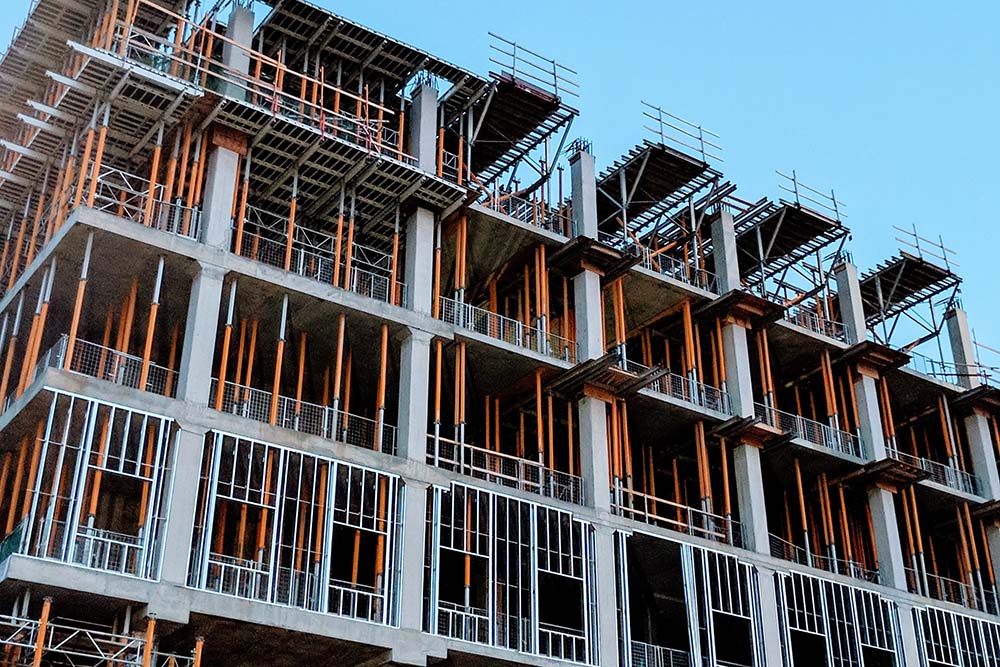 Details

Native Contracting
A temporary rule change could spark competition and open opportunities for small 8(a) construction businesses, at least for the next year.
Prior to the rule change, the Small Business Act required 8(a) contractors to maintain a "bona fide place of business" — a staffed office with an address — in the same region as the contract in question.
The agency announced a moratorium on that regulation in late August, potentially opening up the way for companies to bid more competitively on distant prospects. The suspension will apply to all 8(a) contracts issued between Aug. 25, 2021 to Sept. 30, 2022, according to a statement from the SBA.
Joe Valandra, the former executive director of the Native American Contractors Association, said the rule change would be "beneficial" for contractors in remote areas where local federal work could be sparse.
"It's very hard to get into the construction business," Valandra told Tribal Business News. "The way you're able to grow in the 8(a) contracting realm is taking business where you can. Those contracts are all over the country, and in order to grow your business and sustain your business, it's important to get what work you can."
The rule has stood in place since roughly 1978, according to the SBA, though it was more recently clarified in 2011, according to the Federal Register. That update outlined how an 8(a) certified contractor could establish a "bona fide place of business" outside of the SBA district it normally services. It also codified timing requirements for when the SBA would recognize that a bona fide place of business would be "deemed to exist" at a new location, and spelled out the process companies would need to go through to get a new office recognized.
The cost to establish an office outside of a company's home region would often make their bids "uncompetitive," Valandra said. Absorbing those costs could prove impossible for smaller companies with less resources.
While the rule initially may have been intended to give local companies an advantage in bidding on federal contracts, the requirement has become more of a hindrance than a help, particularly as the construction industry has evolved, Valandra said.
"In application, it ended up being very restrictive and not very practical in the way business is done today," Valandra said. "Business is done across state lines all the time."
Moreover, depending on the scope of the contract, primary contractors could still end up hiring local subcontractors and spurring the local job market that way.
"It's beneficial to small businesses overall because small businesses tend to hire other small businesses," Valandra said.
He conceded the rule change might increase competition among smaller companies located in remote areas who would otherwise underbid contractors based further away from those regions. However, Valandra considered the distance a "market force" that would most likely account for that.
"I think it really depends on how remote it is, because it has to be economical for an outside contractor to move some of their personnel and their trailer into the area. That still may preclude them from actually doing that," Valandra said. "The main thing is that these businesses are in there to make money, and they have to ask themselves: 'Do I still make money? Does it make sense?'"
Associate administrator to the SBA's Office of Government Contracting and Business Development Bibi Hidalgo told Tribal Business News the measure was part of a larger strategy aimed at sending more contracts to 8(a) contractors.
Currently, the office aims to award at least 5 percent of federal contracts to 8(a) businesses. President Joe Biden wants to get that up to 15 percent, Hidalgo said. Removing burdensome regulations — alongside capital programs and Biden's commitment to expansion — plays a key role in widening the use of socially disadvantaged businesses owned by minorities, women and veterans, she added.
"This is one more way to achieve that goal and that's exactly what the president is looking for," Hidalgo said. "We do want to continue to look at what other burdens there are and what other levers and tools we have during this crisis."
The SBA wants to position 8(a) businesses to "lead the way" of the economic recession brought on by the spread of COVID-19, Hidalgo said.
"This change to the SBA's 8(a) program — our flagship contracting program born out of the Civil Rights movement — will help small businesses continue to drive our economic recovery and position themselves at the forefront of our nation's reimagined economy," Hidalgo added.
The rule had also drawn the attention of U.S. Rep. Don Young, R-Alaska, who in late July sponsored a bipartisan resolution to permanently remove the requirement. Reps. Kaiali'i Kahele and Ed Case, both Democrats from Hawaii, signed on as cosponsors.
"While the moratorium is good, Congressman Young is working to make it permanent," said Young's communications director Zack Brown. "Since the rule change, he has heard from many Native small business owners who risk being driven to bankruptcy, which is unacceptable. His legislation is a critical lifeline to these business owners and the jobs they support."
In a letter Young sent to the SBA, he asked the agency to "return to longstanding, established, and statutorily required practice" of leaving the need for bona fide places of business to be determined by the contractors themselves.
Making the rule change permanent would allow more small businesses to benefit from the 8(a) contracting program thanks to the lower costs of doing business in other regions, Young wrote.
"It will further prevent additional barriers and red tape from being put in place for our small businesses — the engines of economic opportunity — because they may or may not meet the 'internal only' guidance … for sole source 8(a) construction contracts," Young wrote.
Young's legislation, H.R. 4697, was referred to the House Committee on Small Businesses.
For Valandra's part, he believes the rule change better exemplifies the SBA's goal of promoting and growing small businesses.
"I think anytime there's more competition, or at least the ability to have more competition for a wide range of areas, it opens up the possibility for these remote 8(a) companies to compete elsewhere," Valandra said. "I think it fulfills the purpose of the SBA more completely, and recognizes how business is done these days — it isn't all done in one place."