EDMOND, Okla. — A national accounting firm with a significant tribal practice has opened a new office in Oklahoma to better serve the state's 38 American Indian tribes.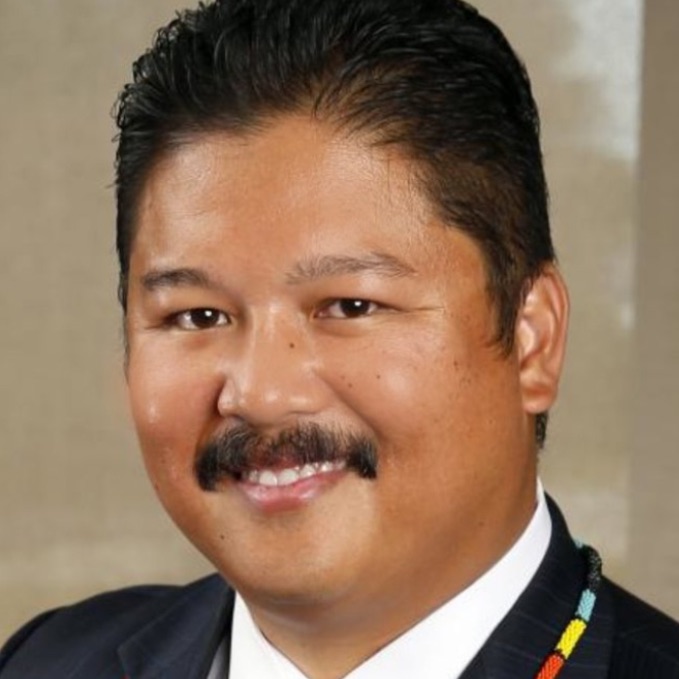 With the opening of a new office in Edmond, Okla., just north of Oklahoma City, REDW LLC aims to better localize it's business and connect with tribal communities, said Principal Tom Friend. The Albuquerque, N.M.-based firm also hired Victor Flores as its director of tribal services in Oklahoma.
Flores comes to the firm from the Absentee Band of Shawnee, where he most recently served as its chief financial officer.
"Oklahomans love helping other Oklahomans. We have a very tight knit community, even more so in Indian Country," Flores told Tribal Business News. "The commitment that REDW has shown by hanging up a shingle here in Oklahoma — I think that commitment is going to be a big win for everybody."
Flores also serves as the president of the nonprofit Oklahoma Tribal Finance Consortium, which he formed in collaboration with the Native American Financial Officers Association. The consortium's goal is to provide financial and economic education to tribes and drive collaboration that boosts their financial stability and economic development opportunities.
REDW's new office is another example of meeting Oklahomans — both Natives and non-Natives — on their home turf, Flores said.
"For our tribal nations, I am one of the few people who has actually driven to each of our 38 tribal nations and introduced myself," he said. "Here in Oklahoma, we have our own types of issues; we have our own culture, so to speak. When you have an Oklahoman talking to another Oklahoman, I think that means a lot."
REDW provides services ranging from audits to consultation to business valuation – services that Flores relied upon during his time with the Absentee Band of Shawnee. He credits his prior experience with REDW in bringing him to work for the company.
"In each of my roles over the past decade, I have been a client. In all those cases, they never sold me a service. I told them what I needed, and they were there to help," Flores said. "One of the key things that brought me in was a deep dedication to tribal clients, and to protecting tribal sovereignty."
About 40 percent of REDW's revenue comes from its work in Indian Country, and tribes make up the firm's largest industry group, according to Friend.
"A significant part of our business efforts is dedicated to tribal government, communities, enterprises," Friend said, attributing REDW's relationship with Indian Country to a company-wide respect for culture and community service. "This is not something we do as a calendar filler, this is our bread and butter."
The professional services firm operates under a philosophy that strong financial foundations can protect tribal sovereignty by ensuring tribes can provide more for their communities. Those foundations are constructed through practices like thorough audits and diversifying tribal economies across multiple enterprises, Friend said.
As well, accounting and financial services become necessary as tribes navigate the complex regulations regarding federal dollars, according to Flores.
"When you talk about tribal finance, it's very complex," Flores said. "When I first came to tribal finance, I was coming in from the private health care sector. Going from the private sector to trying to learn tribal finance, the learning curve is very steep.
"I had to learn how to do an indirect cost proposal. The Excel spreadsheets tied to an indirect cost proposal would make most people pull out their hair."
Flores listed CARES Act funds released in response to the COVID-19 pandemic as a particular sore spot for many tribal governments.
"It seems like the regulations change every two weeks," he said. "REDW is doing a lot of CARES Act consulting right now."
Additionally, the COVID-19 pandemic for weeks idled tribal casinos, which for many tribes is their main source of revenue. The experience has prompted a great deal of conversation and focus in Indian Country on economic diversification, Flores said.
To that end, REDW aims to help tribes plan for economic diversification via its 2020 Tribal Finance Leadership Conference, which will be held virtually from Nov. 17-19. The programming focuses on the effects of COVID-19 and what tribal finances will look like after the pandemic.
Registration is free. Interested attendees must sign up by Nov. 16.
"From my perspective, there are a lot of opportunities in Indian Country for our tribal nations to be more diversified, whether it's trying to form an 8(a) company to do government contracts or getting into other industries," Flores said. "What we saw with COVID was that tribal nations need to be diversified even more than they were before. Some of the larger nations already know how to do that; some of the midsize and smaller ones were having to get creative.
"When we're talking about creation of an enterprise, finance and accounting is essential in those steps."
Want more news about the $130 billion tribal economy?
Tribal Business News publishes thoroughly reported and well-crafted stories about Native businesses and entrepreneurs, growth and expansion strategies, best practices, economic data, government policy and other relevant business news. Tribal Business News is required reading for tribal council members and leaders of Native businesses, as well as state and federal legislators, policymakers, economic developers, entrepreneurs, bankers, lawyers and anyone interested in doing business in Indian Country.
Sign up for our free newsletter to track Native business and the tribal economy. Or sign up for a premium digital subscription ($99/year or $10/month— cancel anytime) to gain full 24/7/365 access to our business news reporting. Megwetch.